Operator Assist
Available 10 am till 6pm daily AET for bookings and Issues.
Billed as Access Positive
CALL NOW FOR GUIDANCE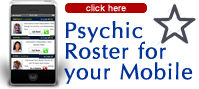 Money Back Guarantee
If you are not 100% happy with the reading we will give you a Full Refund. Available for credit card clients through the auto and manual credit card service. Please call the Helpdesk on 1800 222 362.

Free Horoscope for Aries

21 March - 20 April
"Aries, the Ram"
| | |
| --- | --- |
| Duration: | 21 March - 20 April (30 day span) |
| Ruling Planet: | Mars |
| Element: | Fire |
Aries is the first sign of the Zodiac.
Aries marks the beginning of the Zodiac year. People born between the period of March 21 to April 20 are Aries peoples. Aries is represented by the symbol of Ram and its ruling planet is Mars, which is associated with Aries, the god of War. The circular sun with an arrow symbolizes Mars. An arrow is a weapon of the fighters who use it for both assault and defense. As a natural corollary, Aries people are an adventurous, aggressive, assertive person who defends his right with a vengeance. These aggressive attributes are born out of a sense of strong ego, which in turn is associated with masculinity, courage and sexuality. An Arian is a buoyant person brimming with energy, enthusiasm and courage. He is, generally, decisive, confident and impulsive. He welcomes new challenges. He is individualistic and averse to following dictates of others. He is courageous and pioneering. He is a daredevil, a warrior, not just warlike. Like his symbol the surefooted Ram, an Aries person is a born survivor. He is assured and positive about the consequences of his thoughts and actions. On the negative side, Aries people can be hasty, reactive, and rude.
The Sun in Aries represents initiative, activity and enterprise.
Unbridled expression of your inner nature; activity that is self-motivated, unaffected by others; new beginnings, the start of new cycles, birth; enthusiasm and vitality.
Aggressive, willful, powerful, assertive; enthusiastic about whatever interests you at the moment, focused in short bursts, unlikely to sustain interest in the long term; ego expression; adventurious, pioneering; Warrior-type energy; impatient with having to cooperate with others, works best alone or in leadership role; unconcerned with approval or acceptance; lacks persistance and stamina; honest and forthright, "what you see is what you get", not given to airs or pretenses; the first expression (or incarnation) of spirit within a new cycle on the physical plane.
An Aries person remains restless due to immense energy, while the positive side of the ego may make him dynamic and responsive and given to taking initiatives. All these traits cumulatively point to another important element in his nature, and that is, the love of freedom and self-reliance. He is averse to taking directions from others. Since an Aries people love to lead and take charge, he usually is quite responsible towards his followers. He is original in his ideas and provides a new direction and new perspectives to those around him. He expresses his ideas fearlessly and takes up a cause zealously. The element of fearlessness makes an Aries people frank, candid, direct, enthusiastic and generous. An Aries people are strongly sexual, passionate, possessive, zealous, and a fastidious lover. Slowness and moderation irritate him. His overdriving nature, sometimes, makes him ruthless and obtuse to the sensibilities of others. An Aries people is the most loving and protective parent in all the Zodiac signs. He is devoted to his children and very protective of their welfare.
Aries people are a friend in need and a champion of the lost friends and causes. The habit of overdrive in his nature makes him over-optimistic and sometimes less realistic and therefore less thorough in his approach to certain problems.
This very positive aspect of his nature can degenerate into harmful traits. He may not be able to view the situation in right perspective and as a result may overestimate his own capabilities in tackling it. Therefore he may lose his sense of direction. If the zeal and the verve of an Ariel are kept under vigilant control or discipline, he can work wonders for any cause he takes up. Fearlessness is the core feature of an Aries people's character. This quality makes Arians successful soldiers, athletes, climbers and firm administrators.
No matter how desirable the qualities of courage and valor may be, the key lies in self-control and discipline and this is what an Aries person should learn to do--exercise self-control in certain situations. The ego has its baser side too and it may manipulate the qualities and make an Aries person jealous, quick tempered, impatient, adamant, impulsive, destructive, sensitive to criticism, argumentative, easily offended, self-willed, selfish and domineering. This is where the role of self-control and discipline comes into the picture. An Aries people should try to be objective in analyzing his motives before acting. He should learn to be calm and impartial before rushing to act.
We at Psychic Readings assist the side tracked and lost Aries people to retrieve their inherent virtues through the study of their astrological signs and compatibility of their horoscopes with those of their potential friends and foes. These strong traits of nature may boomerang adversely if the energy of an Aries people loses direction. An enlarged ego may be badly shattered, due to overzealously taken wrong decisions. This can further compound the problems and cause Leep fissures in the normal physical and mental health of an Aries people. Our expert psychics can study your zodiac sign and predict your future or even provide a solution to a problem that is hounding you and is not letting you be at peace.
---
Free Daily Horoscopes
Free Weekly Horoscopes
Free Monthly Horoscopes
Free Yearly Horoscopes
Free Horoscope Compatibility
This psychic site and its owners are not liable for any direct, indirect, incidental, consequential, or punitive damages arising from using this site, the psychic contractors listed on it, or its content. By giving us your email address you agree to allow us to send you occasional marketing materials. We will never pass your details to another company.
You must accept and agree to our Terms of Use before using our services.