PHONE CHARGE

Mobiles/Payphones higher call rate applies.
SP: Access Positive
CALL NOW FOR GUIDANCE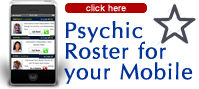 Money Back Guarantee
If you are unhappy with your credit card reading, read our Refund Policy to see how you can get a refund. Not available with 190 calls.

Looking for a Real Clairvoyant Reading?
A psychic is a seer, a diviner, a spiritually realised person who can delve deep into your psyche, mind or soul. They are able to bring out truths about yourself and guide you through life. Are you seeking someone with great intuition and heightend perceptive abilities to help you interpret signs or clarify confusing experiences? Here at Psychic.com.au we aim to improve many prospects of your life through readings with our professional team. Please select from one of the following exceptionally talented mediums located in Perth Sydney Melbourne and Brisbane.

WOW! What can I say. I had the most amazing reading with Emerald!!! Emerald has such a magic voice. I was just feeling a bit lost, luckily I miraculously found Emerald. The reading was so pleasent comfortable. I felt so happy, confident on top of the world after the reading. I can't recommend enough the supremely talented Emerald...a big thank you to you!
~Judy, QLD
Emerald is an amazing love psychic. Her reading are direct honest and caring with accurate sequences of events and timing.
~ Sz, 22/02/2014

Luna was fantastic and so thank you - I was really pleased with her reading. She is a true psychic. Thanks again guys. :)
~ Raquel, 20/11/2012
Thank you Luna for a very positive reading. I am still very happy today after the nice words I've received.
~Alvin, 20/09/2012

Sophie is an awesome reader! Her readings are compassionate, caring, direct and very honest. She has been extremely accurate with dates and events have unfolded as predicted. It has been my good fortune to have found a reader like Sophie, so give her a call she's worth every minute.
~ Lily Anne, 20/03/2013

Moon is a very gifted reader who I have found offers clear insights and guidance in a very kind and caring way. I would recommend her to anyone who is looking for some clarity on an issue.
~L.R
Real Client Testimonials
Read testimonials we've received from our genuine and satisfied clients.
Save this link in your iPhone, iPad or smart phone and see the readers available instantly!
How Do Email Psychic Readers Do Their Job
In ancient times, psychic readers were often found in dark alley ways, or in cellars and other "spooky" places. However, they were also sought-after by kings, queens, and other important public figures, because of their ability to predict the future, understand the past and present, and get advice from higher spiritual realms. Today, one can easily get a psychic reading anywhere, from the local New Age shop or psychic fair, to the psychic networks on the Internet. Email psychic reading services have also blossomed today, because more people prefer to get a reading in a discreet manner, and many would be just too shy to face a reader in person, and ask a very sensitive question. Here are some helpful facts on email psychic readers do their jobs.
Some Psychics Are Good At Face-To-Face Readings, While Others Are Good Via Email
The psychic readers of today come in different shapes and sizes. Whether the person is a clairvoyant, seer, medium, tarot card reader, palm reader or whatever, each one will have their preferred way of acquiring information or sensing images or visions from higher supernatural sources. A good way for checking out if the psychic reader truly believes in their own abilities, is by requesting for testimonials from former clients. Many reputable psychic readers online who operate large websites will generally feature the comments and feedback of their long-time customers, and this would be a great way for you to determine the email psychic reader's skill levels.
Check Out A Few Email Psychics, and Give Each One A Try
One of the best ways for determining whether or not a certain email psychic reader is good or bad, is by giving them a try. A reputable online psychic reader will most likely give their first-time customers a free trial, or a discounted reading during their initial session. This will provide customers with a good feel of the process, and will allow them to take into account the quality of detail that's shared, and find out if the reader's direction is going somewhere, or nowhere.

The Quality of The Email Psychic Will Depend On The Client's Belief
And like all types of interactions with psychic readers, the person's overall satisfaction will certainly depend on his or her own belief system, as well as with the individual's expectations before going into a reading. Some email psychics will suggest to their clients that they initially share their goals and objectives for getting a reading, in order for them to decide if the psychic is a good fit. According to divination experts and veterans, the best email psychic readers are those who will let their clients know if they are the right one, depending on the outcome of the initial conversation or trial period. If the psychic is honest and sincere, he or she will tell the client that he can or cannot provide what the client is asking for.
And while email psychic reading offers a convenient, less-stressful and affordable way for getting advice and guidance, determining whether or not the method is appropriate for you, will depend on the individual's personal beliefs, as well as his or her trust in the person providing the service.
~2016-10-28
Tarot Cards: Reflection of the Future and One's Self
If you are given the chance to know what the future holds for you, will you take it?
People are constantly drawn to many fortune telling activities that serves as their guide for decision making. Some even hire personal card and palm readers to seek for guidance whenever they are about to make crucial decisions. Some are drawn simply by the entertainment of knowing the future. But there's more to fortune telling than reading stars and palm patterns to get a view of many possibilities.
The most popular form of fortune telling is probably tarot card reading. Cards tarot reading typically begins by asking questions as the fortune teller shuffles the card deck. The cards are laid down on the table following the pattern they call the spread. The pattern of the spread varies depending on the type of questions asked. Layouts are different for love, relationship, money, and other kinds of readings. The most common spread is the Celtic cross which is used for general questions. The person who seeks answer then chooses cards and the fortune teller interprets them.
The magic of the cards tarot reader works by connecting the symbolisms in the card and your subconscious in order to answer your questions. Tarot cards, then, do not merely tell the future. According to the Hermetic Order of the Golden Dawn, the answers you seek is from the most powerful sources of information within you. Tarot cards only aids in reconnecting one's higher self.
There are two types of cards tarot readings -- one that asks questions and one that reads your wishes and desires for the future.
Question reading involves asking the cards a specific question. Since the reading can serve as an important guide for the future, questions should be properly asked.
One should keep an open mind, free of any hesitations and doubts. When you have your answer even before you ask the question to the cards, then you are not allowing the tarot to lead you. The questions should be simple and specific. Queries should also be focused and not cramped up with details. For example, instead of asking ways on how to avoid chaotic lifestyles, one should ask ways on how to balance schedules.
Mediation helps in achieving the best answers from cards tarot. Staying neutral and open to other points of view should be accomplished especially when asking a personal question. One should also keep a positive state of mind in order for him to ask a positive question. Asking how to deal with problems is more favourable than asking why you have those problems.
Open readings, on the other hand, do not involve asking questions. Rather, they focus on the larger aspects of life. Open cards tarot readings are especially useful when one is entering a new phase of life. This reading gives more information about the future and possibilities, than question readings.
Then again, people should not depend on tarot cards alone for their future. The magic is within ourselves.
~2016-10-28

Clairvoyants Reviews
Clairvoyant reviews are a good source of filtered information. Most reviews are written by individuals who tried the products or services for themselves. Most reviews are objective and tackle all sides of the situation. But it is still strongly advised to be keen and alert in believing these reviews as there are unreliable ones.
There are many types of mediums and under each type are different methods in providing readings.
Reviews can help seekers know the best type of psychic for their needs with the help of the reviewer's own experiences and analysis. Getting the reaction of different seekers about a certain clairvoyant or clairvoyant reading can help give insight on what is more effective. Reviews can also help seekers get an idea on the best psychics and avoid possible deception. Hearing stories about a certain medium can give ideas on how he works and what his specialties are.
Seekers can much easier decide the best psychic and reading for their needs when they are able to relate to the feedback that they read. Searching information on the Internet usually starts from finding the most relevant for one's need. Clairvoyant reviews come from different individuals with their own stories to tell in which seekers for sure can find almost the same as his. Reviews are like family advices. Reviews are meant to help those who need answers to their questions. The world of psychics is very complicated and intimidating especially for first-timers. They try to break the barrier between the psychics and those who seek but a little scared of the unknown - they can help seekers learn the things they need to know.
Your Satisfaction Guaranteed
Here at the Psychic.com.au, we endeavour to present you an affordable reading and clairvoyant advice available over the phone. Professional readers provide genuine and honest readings.
Refund Policy: If you are not happy with the reading we will give you a Full Refund. This is only available for credit card clients through the manual credit card service. Please call the Helpdesk for more info.
Please terminate the reading between 5-15 minutes (15 mins minimum time) if you are not satisfied. You must contact Access Positive (the Helpdesk) directly to authorise your refund.
We are a SCAM-FREE Claivoyant Line
We guarantee that you will not experience any form of scam from our hotline. The listed mediums are honest, genuine and caring and will always be there to guide you. We are here to help you improve any aspect of your life.
If you find a medium has been fraudulent in anyway such as telling you to send them money to lift a curse or ask for your personal details in any way, then please contact us immediately. You may be eligible for a $300 reading gift voucher. We will make every effort to ensure that you receive the best affordable clairvoyant reading experience.
This site and its owners are not liable for any direct, indirect, incidental, consequential, or punitive damages arising from using this site, the psychic contractors listed on it, or its content. By giving us your email address you agree to allow us to send you occasional marketing materials. We will never pass your details to another company.
You must accept and agree to our Terms of Use before using our services.
CALLING FROM OVERSEAS

​
PSYCHIC RELATED TOPICS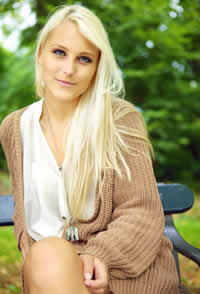 Genuine Clairvoyants can help you find solutions to any stressful situation