PHONE CHARGE

Mobiles/Payphones higher call rate applies.
SP: Access Positive
CALL NOW FOR GUIDANCE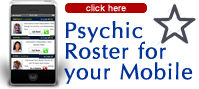 Money Back Guarantee
If you are unhappy with your credit card reading, read our Refund Policy to see how you can get a refund. Not available with 190 calls.

Looking for a Real Clairvoyant Reading?
A psychic is a seer, a diviner, a spiritually realised person who can delve deep into your psyche, mind or soul. They are able to bring out truths about yourself and guide you through life. Are you seeking someone with great intuition and heightend perceptive abilities to help you interpret signs or clarify confusing experiences? Here at Psychic.com.au we aim to improve many prospects of your life through readings with our professional team. Please select from one of the following exceptionally talented mediums located in Perth, Sydney, Melbourne and other locations.
Real Client Testimonials
Read testimonials we've received from our genuine and satisfied clients.

MOON (ACCESS CODE 171)
"I would like to say I had a reading of moon. How amazing she is, the situation my mother and I are going through she picked it up and was spot on. She is very professional in her manner and is just so good. I highly recommend her." - Ree, 9/1/2017
Save this link in your iPhone, iPad or smart phone and see the readers available instantly!
Clairvoyance: A gift, not a curse
The term clairvoyance is often wrongly associated with the mysterious, freaky or weird. It actually is an ability to see or 'sense' certain matters or information without the use of the five senses. They call it having the ability to use a 'sixth sense' or they simply say that a person is psychic.
There are some scholars who believe that being clairvoyant is a gift in the same manner that artistry in music or painting is viewed. That is the reason why people who excel in certain areas such as Mathematics, music or painting are said to be gifted individuals. Clairvoyant persons are gifted and it is something that they can further develop if they mature in their spiritual lives.
On the other hand, Many Christians believe that clairvoyant individuals who truly believe in Christ as their God and savior are actually modern – day prophets. They can speak of good things to come but they usually always encourage people to be faithful in their religious beliefs. They also encourage introspection and reading scripture every day.
The world of science is still searching for ways to fully explain the phenomena called clairvoyance. There are other terms used by serious researchers who study psychic phenomena such as clairvoyance. Terms such as mind – reading, thought transfer or psychic ability describe the abilities of a clairvoyant person. A clairvoyant often dreams or sees visions about things they have no direct knowledge of. Their dreams may have been events that have already happened or are still to happen. At other times, they hear music or conversations when they are asleep. Some call this clairaudience or the ability to hear speeches and messages that have not yet been given. There are scientists who say that clairvoyant or clairaudient people have the ability to receive brain waves or hear sound waves that are inaudible to normal human beings. That is why, their abilities are also called para – normal activities.
The ability to foresee things or events by visions, dreams and hearing sounds have always been viewed with much skepticism. Psychic persons for one are not as consistent as scientists expect them to be and as such are considered as questionable. However, several individuals are known to have strong clairvoyant abilities and are therefore, approached by people who are solving a crime or groups who are searching for lost treasure. Just as there are records of successful clairvoyants, there are also many instances when clairvoyant persons were wrong. Are they engaging in mere speculation or guess work? Are they doing some kind of magic? While some psychics prefer to live quietly and keep a low profile, there are other psychics who long for acceptance and recognition.
The proverbial hermit praying in the middle of a forest may not be too far from the lives other psychics choose to lead. Hollywood has portrayed many psychic types living in caves or as wise men with long flowing beards. Are you are one of these clairvoyant individuals?
~2017-07-25
12 Zodiac Symbols of the Chinese Horoscope
Knowing your Chinese horoscope animal symbol may reveal more of your true and inner nature, and secrets more than you can ever imagine. It is widely known that the art that is Chinese astrology is more of a scientific process rather than magic as most people perceive it to be as it has been already in use for millennia.
The 12 Zodiac Symbols of the Chinese Horoscope
Snake – is identified with wisdom, both deep and eternal. The wisest of all the animal symbols, are mysterious, passionate, romantic, overly critical and strong-willed. They are philosophers, deep thinkers, writers, teachers, and psychologists. Compatible with a Rooster.
Horse – horse people are very determined in their approach and have the confidence to see things through no matter the odds. They thrive in attracting attention to themselves and are honest to the point of being considered tactless. Strong yet sensitive, they are best suited to those of the Dog and Sheep signs.
Sheep – has a ruling female nature that tends to be very extremely shy. Sensitive with a great need to feel loved and protected at all times are often very caring and considerate of other people's feelings. Compatible with a Boar sign.
Monkey – very creative in nature, they are the inventors, entertainers, artists, and scientists of the world. Flexible and reliable, honest, with a very good sense of humor. Best paired with another Monkey, Dragon, or Ox.
Rooster – blessed with an observant trait, they like to look at anything that interests them with a passion. Considered to be of stout heart, they sometimes overdo things and become self-centered and pretentious. Well-matched with a Snake.
Dog – trustworthiness is their key trait, and is blessed with good looks with a flair for fashion and styling. They attract people easily, are patient, and highly intelligent. Most agreeable with a Horse or Tiger.
Pig – people under this sign are honest and patient, and have a great love for the outdoors. Blessed with a peaceful temperament, they prefer to live life quietly. Well-suited with a Sheep or Rabbit.
Dragon – borne with strength, vigor, brains, and harmony, Are generally charismatic and gifted with a unique attitude and self-confidence. Can be trusted to keep a secret between friends. A Rat, Monkey, or Rooster makes great companions.
Rabbit – they have a peaceful nature, are lucky and attract good fortune. Excellent analytical skills to match their attractiveness to the opposite sex. Best paired with a Pig.
Tiger – very attractive with a persuasive nature to match, and considered adventuresome to the point of not being able to make any commitment to a relationship. A Dog sign is most suitable.
Ox – a symbol of wealth and prosperity, they are hard working yet stubborn. Slow to making decisions, steadfast and resolute. The Rat, Monkey, and Rooster compliment them well.
Rat – charismatic and passionate, organized, systematic, and tactful, they tend to be domineering and controlling to the point of exploiting other people for their own needs and purposes. Paired best with a Rat, Ox, or Dragon.
If you want to find out more about your inherent, special, and unique characteristics, personal traits, and love compatibility, then you're on the right track with a Chinese Horoscope.
~2017-07-24
Your Satisfaction Guaranteed
Here at the Psychic.com.au, we endeavour to provide you an affordable psychic/clairvoyant reading over the phone. We have many professional readers to present you with genuine and honest readings.
We are a SCAM-FREE Claivoyant Line
We guarantee that you will not experience any form of scam from our hotline. The listed mediums are honest, genuine and caring and will always be there to guide you. We are here to help you improve any aspect of your life.
If you find a medium has been fraudulent in anyway such as telling you to send them money to lift a curse or ask for your personal details in any way, then please contact us immediately. You may be eligible for a $300 reading gift voucher. We will make every effort to ensure that you receive the best affordable clairvoyant reading experience.
This site and its owners are not liable for any direct, indirect, incidental, consequential, or punitive damages arising from using this site, the psychic contractors listed on it, or its content. By giving us your email address you agree to allow us to send you occasional marketing materials. We will never pass your details to another company.
You must accept and agree to our Terms of Use before using our services.
CALLING FROM OVERSEAS

​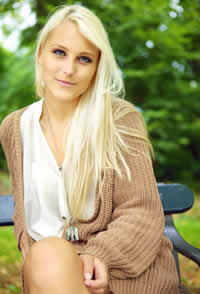 Genuine Clairvoyants can help you find solutions to any stressful situation