PHONE CHARGE

Mobiles/Payphones higher call rate applies.
SP: Access Positive
CALL NOW FOR GUIDANCE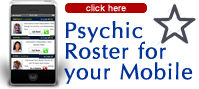 Money Back Guarantee
If you are unhappy with your credit card reading, read our Refund Policy to see how you can get a refund. Not available with 190 calls.

Looking for a Real Clairvoyant Reading?
A psychic is a seer, a diviner, a spiritually realised person who can delve deep into your psyche, mind or soul. They are able to bring out truths about yourself and guide you through life. Are you seeking someone with great intuition and heightend perceptive abilities to help you interpret signs or clarify confusing experiences? Here at Psychic.com.au we aim to improve many prospects of your life through readings with our professional team. Please select from one of the following exceptionally talented mediums located in Perth, Sydney, Melbourne and other locations.
Real Client Testimonials
Read testimonials we've received from our genuine and satisfied clients.

MOON (ACCESS CODE 171)
"I would like to say I had a reading of moon. How amazing she is, the situation my mother and I are going through she picked it up and was spot on. She is very professional in her manner and is just so good. I highly recommend her." - Ree, 9/1/2017
Save this link in your iPhone, iPad or smart phone and see the readers available instantly!
The Different Mediums That Psychics Use
In many ways psychic readers are able to provide a reading making use of different mediums. They can be numbers, astrology charts, and tarot cards. You can choose which ones you feel most suits your needs or let the psychic decide, which is most effective. The importance of a reading, whether or not it is done on a regular basis is that it helps people prepare for big events in their lives; it can be relationships, career or business, anything to do with their past, present or future.
While some people like the element of surprise most people would rather be prepared for everything. This is why psychic readers are in such great demands, because people all over the world seek for readings that can help them. That is why there are so many available sites on the internet that offer psychic services of highly reputable and trustworthy psychics. They are all gifted and talented in the art of numerology, astrology and card reading. It is no wonder they have so many followers all over the world.
If you have never tried consulting with psychic readers, don't wait for problems to arise before your consider contacting one. They are there not just to help find solutions and guide you out of your misery and problems but to help you avoid problems and lead happy, worry-free lives. You might ask how this can be possible and the answer is simple. They have a gift to foresee the future. Making use of different tools in psychic reading they can read your past, present and future and guide your every decision.
Psychics readers have very strong gifts making use of their extra-sensory perception, although science has it that human beings are all gifted, some people are just not open to these possibilities or not sensitive enough of their gifts to try to develop them. Psychics on the other hand are very sensitive and at an easily age or a significant time in their life they have discovered their calling and have honed their talents in order to serve more people.
Psychic readers are often very kind hearted people and they are very sensitive to their clients' dilemma, that people find a connection with the psychic right away. They know that they are talking to someone who not just offer understanding but can see through them and really know what they are feeling at that exact moment. The readings provide them not just comfort but it also guides them in their quest for the truth about their lives and relationships.
~2017-02-23
Dealing With Loss
For people who have lost a loved one it is never easy to continue on with their lives. Often this is a problem that many people don't know how to overcome. Psychics & clairvoyants have the gift to go beyond the realms of logic and enter a world unknown to us. They have the gift to see beyond the naked eye, foresee events that are yet to happen. They are born with this gift and over the years have developed them in order to help people who are in need of comfort. They are there to help you find answers to question some people think have been lost to them.
Psychics & Clairvoyants are available anytime you need them, wherever you maybe you can get in touch with a number of them online or over the telephone at your most convenience. You can search for the best and the real ones over the internet by reading reviews and testimonials and if that is not enough, you can also ask for referrals or ask your friends to recommend one that is trustworthy. This is a basic requirement before you start making that decision of consulting with psychics & clairvoyants. You need to make sure they are real and the site you are visiting is a reputable one.
More often than not psychics & clairvoyants have the ability to see beyond what you are willing to share with them, often times it doesn't make sense. Trying to contact a loved one who has passed away does not mean hundred percent success all the time not because they are not really gifted but because the deceased refuses to make contact. In a session where they are able to make contact, often times they the visions aren't clear and sometimes a blur. When they tell you the things that they can see or feel, you need to make a mental note or write them all down for future reference.
During a consultation with psychics & clairvoyants, you may not be able to remember everything, and later on when you have more time to reflect on the things that they said they saw. Things will become clearer for you. Remember that they can only provide readings of things not visible to you, but it is up to you to try to make sense of it and establish its relevance. The help they do is to guide you towards healing and helping you to move on.
Dealing with a loss is never easy, not for anyone and this is the very same reason why people just give in to pain of their loss and refuses to continue with life. Psychics & clairvoyants are aware of these things and they too can feel and understand not just living but the spirit of those who passed away. Painful departures are often difficult for spirits to deal with as well, this is why they encourage loved ones to contact the dead because this is the only way both parties can move on and find peace.
~2017-02-22
Your Satisfaction Guaranteed
Here at the Psychic.com.au, we endeavour to provide you an affordable psychic/clairvoyant reading over the phone. We have many professional readers to present you with genuine and honest readings.
We are a SCAM-FREE Claivoyant Line
We guarantee that you will not experience any form of scam from our hotline. The listed mediums are honest, genuine and caring and will always be there to guide you. We are here to help you improve any aspect of your life.
If you find a medium has been fraudulent in anyway such as telling you to send them money to lift a curse or ask for your personal details in any way, then please contact us immediately. You may be eligible for a $300 reading gift voucher. We will make every effort to ensure that you receive the best affordable clairvoyant reading experience.
This site and its owners are not liable for any direct, indirect, incidental, consequential, or punitive damages arising from using this site, the psychic contractors listed on it, or its content. By giving us your email address you agree to allow us to send you occasional marketing materials. We will never pass your details to another company.
You must accept and agree to our Terms of Use before using our services.
CALLING FROM OVERSEAS

​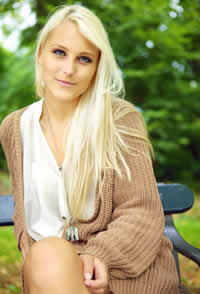 Genuine Clairvoyants can help you find solutions to any stressful situation