PHONE CHARGE

Mobiles/Payphones higher call rate applies.
SP: Access Positive
CALL NOW FOR GUIDANCE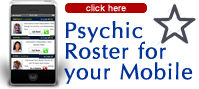 Money Back Guarantee
If you are unhappy with your credit card reading, read our Refund Policy to see how you can get a refund. Not available with 190 calls.

Looking for a Real Clairvoyant Reading?
A psychic is a seer, a diviner, a spiritually realised person who can delve deep into your psyche, mind or soul. They are able to bring out truths about yourself and guide you through life. Are you seeking someone with great intuition and heightend perceptive abilities to help you interpret signs or clarify confusing experiences? Here at Psychic.com.au we aim to improve many prospects of your life through readings with our professional team. Please select from one of the following exceptionally talented mediums located in Perth Sydney Melbourne and Brisbane.

WOW! What can I say. I had the most amazing reading with Emerald!!! Emerald has such a magic voice. I was just feeling a bit lost, luckily I miraculously found Emerald. The reading was so pleasent comfortable. I felt so happy, confident on top of the world after the reading. I can't recommend enough the supremely talented Emerald...a big thank you to you!
~Judy, QLD
Emerald is an amazing love psychic. Her reading are direct honest and caring with accurate sequences of events and timing.
~ Sz, 22/02/2014

Luna was fantastic and so thank you - I was really pleased with her reading. She is a true psychic. Thanks again guys. :)
~ Raquel, 20/11/2012
Thank you Luna for a very positive reading. I am still very happy today after the nice words I've received.
~Alvin, 20/09/2012

Sophie is an awesome reader! Her readings are compassionate, caring, direct and very honest. She has been extremely accurate with dates and events have unfolded as predicted. It has been my good fortune to have found a reader like Sophie, so give her a call she's worth every minute.
~ Lily Anne, 20/03/2013

Moon is a very gifted reader who I have found offers clear insights and guidance in a very kind and caring way. I would recommend her to anyone who is looking for some clarity on an issue.
~L.R
Real Client Testimonials
Read testimonials we've received from our genuine and satisfied clients.
Save this link in your iPhone, iPad or smart phone and see the readers available instantly!
Signs Of The Zodiac
Are you unsure of the various gifts and unique qualities you have? Well, zodiac signs can give us countless thoughts as we live our lives each day. Reading about your zodiac sign can tell you a lot of significant stuff about yourself.
According to the dictionary, zodiac is "the imaginary band in the sky through which the sun, the moon, and the planets appear to move. The twelve constellations in the band are the familiar signs of the zodiac used in astrology." The twelve zodiac signs are: Libra, Scorpio, Sagittarius, Capricorn, Aquarius, Pisces, Aries, Taurus, Gemini, Cancer, Leo, and Virgo.
These twelve zodiac signs fall under the four elements which are air, water, earth, and fire. Here are general characteristics of each sign:
ARIES (March 21 - April 19): The ram. This sign was picked by astrologers to be the first because it jibes with the Spring Equinox which is dated around March twenty to twenty-one.
TAURUS (April 20 – May 20): The bull. People born under this sign bring together life among the living things.
GEMINI (May 21 – June 20): The twins. They symbolize the progress of movement and communication.
CANCER (June 21 – July 22): The crab. Takes care of beings and unites them.
LEO (July 23 – August 22): The lion. A person born with the sign focuses more on the physical strength of a person and his/her intellectual qualities.
VIRGO (August 23 – September 22): The virgin. The virgin represents a person's respect for one's work and how he/she behaves at a workplace.
LIBRA (September 23 – October 22): The scales. A Libran values balance when it comes to social circumstances.
SCORPIO (October 23 – November 21): The scorpion. When a scorpion is brought down, or destroyed, in any kind of sense, it rises from failure and proves everybody wrong.
SAGITTARIUS (November 22 – December 21): The archer. Exerts a great amount of effort in order to advance to independence and widen his/her experience views.
CAPRICORN (December 22 – January 19): The sea-goat. Being born with the zodiac sign, a person is considered as "the responsible one."
AQUARIUS (January 20 – February 18): The water-bearer. People born within these dates are sure to work hard to forward thoughts that may help with the welfare of human beings.
PISCES (February 19 – March 20): The fishes. Pisceans are considered peace makers in a sense that they like merging different kinds of mindfulness.
A person's zodiac sign is determined by seeing where the planets and stars are positioned when you are born. A heavenly body is assigned to each zodiac and this is how they determine the characteristics of each one. The astrologers concentrate on the qualities of each body and incorporate them into the personality traits stated in each sign for people.
The reading given to each zodiac sign is called the horoscope. We read these horoscopes to further help us understand why people around us – especially those who are special to us – feel and act a certain way. It also tells us which sign or signs we work well with, which refers to work as well as romantic relationships.
~2016-12-05
An In-depth Study About Yourself Through Astrological Readings By Birth Date
Astrological readings by birth date or your natal chart are calculated based on the day you were born, the connection of the moon, planets and sun from the time you see the world. Interpretations and analysis will be described to your natal chart.
One common question: Do you really know who are you? Your personality differs from billions of people living on this world. You are unique. That's why astrological forecasts are presented in general way. Now, to know more about yourself, astrological readings by birth date is indeed helpful. Your birth place, time and day you were born are interrelated. This will show how the stars, planets, moon affect you and your life. Zodiac signs interpret your personality but natal chart explains in detail how astrology influences you. This is how astrological reading by birth date work for you.
Your birthday is very important to know your personality well. You will know all about yourself, what you really are, your strengths as well as your weaknesses, your hopes, dreams, ambitions, fall and fears. It will also guide you which path should be follow and what to avoid under circumstances
In online astrological readings by birth date, you simply fill up the necessary information. Right at your inbox, you will receive interpretations. It will reveal how the positions of the moon, the planet and the stars influence your mental ability, emotional development, personality and your totality .This your personal astrology and only for you. This is more specific since it outcast your own birthday. Generally, zodiac signs help us to know more of one's personality; your natal chart gives way to your own personality. This is all about you. Of course before you understand others, you must know about yourself in detailed why you act and think that way. What was in your chart? Are you interested to know and explore more and go deeper about you? Try astrological readings by birth date. It can be get online and you will surely get what you want to know. In days, weeks, months, year ahead, the demand to know one self will increase. You will not certainly stop to learn more about your totality. You want to know where you can develop and improve to be a better individual. How you will react or change your traits to attract good karma. It is likewise a good stand to analyze yourself and how to overcome struggles and difficulties.
It is wondrous that astrological readings by birth date will give you a full length understanding about your life. Your birthday is the most special date in your life. It is not a date. It can tell though those dates the aspects that wrap up your totality. This in-depth reading about yourself is a great way to interpret your life. Astrology readings by birth date are more accurate because it is more specific in nature. You will be amazed of the outcome readings. Then you won't' longer wonder who you are by the times you learn your natal chart.
~2016-12-04

Clairvoyants Reviews
Clairvoyant reviews are a good source of filtered information. Most reviews are written by individuals who tried the products or services for themselves. Most reviews are objective and tackle all sides of the situation. But it is still strongly advised to be keen and alert in believing these reviews as there are unreliable ones.
There are many types of mediums and under each type are different methods in providing readings.
Reviews can help seekers know the best type of psychic for their needs with the help of the reviewer's own experiences and analysis. Getting the reaction of different seekers about a certain clairvoyant or clairvoyant reading can help give insight on what is more effective. Reviews can also help seekers get an idea on the best psychics and avoid possible deception. Hearing stories about a certain medium can give ideas on how he works and what his specialties are.
Seekers can much easier decide the best psychic and reading for their needs when they are able to relate to the feedback that they read. Searching information on the Internet usually starts from finding the most relevant for one's need. Clairvoyant reviews come from different individuals with their own stories to tell in which seekers for sure can find almost the same as his. Reviews are like family advices. Reviews are meant to help those who need answers to their questions. The world of psychics is very complicated and intimidating especially for first-timers. They try to break the barrier between the psychics and those who seek but a little scared of the unknown - they can help seekers learn the things they need to know.
Your Satisfaction Guaranteed
Here at the Psychic.com.au, we endeavour to present you an affordable reading and clairvoyant advice available over the phone. Professional readers provide genuine and honest readings.
Refund Policy: If you are not happy with the reading we will give you a Full Refund. This is only available for credit card clients through the manual credit card service. Please call the Helpdesk for more info.
Please terminate the reading between 5-15 minutes (15 mins minimum time) if you are not satisfied. You must contact Access Positive (the Helpdesk) directly to authorise your refund.
We are a SCAM-FREE Claivoyant Line
We guarantee that you will not experience any form of scam from our hotline. The listed mediums are honest, genuine and caring and will always be there to guide you. We are here to help you improve any aspect of your life.
If you find a medium has been fraudulent in anyway such as telling you to send them money to lift a curse or ask for your personal details in any way, then please contact us immediately. You may be eligible for a $300 reading gift voucher. We will make every effort to ensure that you receive the best affordable clairvoyant reading experience.
This site and its owners are not liable for any direct, indirect, incidental, consequential, or punitive damages arising from using this site, the psychic contractors listed on it, or its content. By giving us your email address you agree to allow us to send you occasional marketing materials. We will never pass your details to another company.
You must accept and agree to our Terms of Use before using our services.
CALLING FROM OVERSEAS

​
PSYCHIC RELATED TOPICS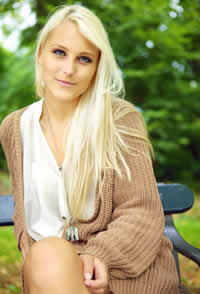 Genuine Clairvoyants can help you find solutions to any stressful situation