PHONE CHARGE

Mobiles/Payphones higher call rate applies.
SP: Access Positive
CALL NOW FOR GUIDANCE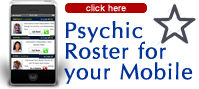 Money Back Guarantee
If you are unhappy with your credit card reading, read our Refund Policy to see how you can get a refund. Not available with 190 calls.

Looking for a Real Clairvoyant Reading?
A psychic is a seer, a diviner, a spiritually realised person who can delve deep into your psyche, mind or soul. They are able to bring out truths about yourself and guide you through life. Are you seeking someone with great intuition and heightend perceptive abilities to help you interpret signs or clarify confusing experiences? Here at Psychic.com.au we aim to improve many prospects of your life through readings with our professional team. Please select from one of the following exceptionally talented mediums located in Perth, Sydney, Melbourne and other locations.
Real Client Testimonials
Read testimonials we've received from our genuine and satisfied clients.

MOON (ACCESS CODE 171)
"I would like to say I had a reading of moon. How amazing she is, the situation my mother and I are going through she picked it up and was spot on. She is very professional in her manner and is just so good. I highly recommend her." - Ree, 9/1/2017
Save this link in your iPhone, iPad or smart phone and see the readers available instantly!
There are different things that a psychic may be able to put in the table for you. You can consult with them about something that has been bothering you for the past few days, you can go to them if you want to communicate or get information from the dead or you can ask them about what your future may bring you. They might be able to help you with what you need but you definitely need to know to whom you will run to, to get the information or knowledge that you seek.
But there is so much more a psychic can offer to you that you do not know about. They can help you to make or reach major decisions in life. Good psychics would be able to guide you through the path that is best for you to take. They appreciate it if you trust them enough with this kind of task. Although, they are also happy to give you a reading about your future or to be a channel for you to be able to communicate with the dead, they would most likely oblige if you let them lead and pilot you to the conclusion and resolution that would most probably make your life better.
Psychics are able to 'see' and they get to have a look into the future – your future, or anyone's future. They have this gift and ability that they are all so proud about because ordinary people do not have it. Psychics are also good listeners, good advisors and good counselors. Here are some of the situations that happen in real life where a wonderful psychic will be able to help you:
When you are in a long-term relationship and you are asking yourself on whether or not you should stay or just leave.

When financial problems arise and you have no idea how to find a solution on it as you do not know what the next step would be for your career or business

When you just feel like seeking out a great advice about fulfilling your dreams and your goals because you just ventured out on your journey and you are thinking twice about the road that you're taking.
Facing these problems and situations is normal to anyone of us and we all need someone who would listen and advise you on what to do. Good psychics would be able to empower and equip you with the wisdom and knowledge that you most likely need to succeed.
What you should know:
Have a list of what you want to know. Ask the psychic everything that you want to know about and he or she will do their best to provide you the answer to your questions that they have seen. Just don't be pushy about a certain question, for example, ''when is he coming back?'', as the psychics don't have certain answers to questions like this.

Just let the psychic handle the reading. A good psychic should be able to guide you throughout the whole session and should be the one who is doing the talking; you are only there to validate certain information when she asks you. You can ask your questions in between his or her reading. A genuine psychic will most likely be frustrated and annoyed if you get to talk or rant too much about your personal life while a fake psychic will use all your rants at their advantage to manipulate you.

Listen very well as good psychics will be passing on crucial and deep information with you so that you are assured that they are properly connected with you.

Immediately end your session if you feel weird or that something is not right. A good psychic will never reveal you information about your death, the winning lottery number, an upcoming tragedy or that you should consult repeatedly because you have been cursed or the likes. A genuine and authentic psychic won't tell you to come back just to earn lots of money from you and they won't be offering you goods or merchandises other than the reading service that they provide.
~2017-11-21
What is Clairaudience?
Clairaudience, also known as psychic hearing, is one of the major aspects to receive and accept intuitive and supernatural information. It may not be as popular and as broad as clairvoyance but it is an identically spectacular and magnificent ability to possess.
The term 'clairaudience' is derived from the French words 'clear hearing'. It is the psychic ability to hear voices and sounds that no ordinary person can hear. Clairaudients believe that the sounds and voices that they hear come from spirits and divine beings.
2 kinds of Clairaudience
Internal clairaudience
Internal clairaudience is also known as audible thinking and this is when clairaudients hear voices from within their minds. It is basically their own mind talking to themselves and no other paranormal beings involved. Another term for internal clairaudience would be your astral voice; it is believed that the sounds and voices that you hear come from within your astral body.
External clairaudience
External clairaudience is known to be the rarer kind of clairaudience. It is when you hear voices and sounds that do not come from your mind. Usually, when you hear sounds and voices that aren't your own, it also allows you to activate the ability of clairvoyance and clairolfaction as you tend to visually imagine and smell the person or thing that is communicating with you. External clairaudience would be a powerful and intense experience for you.
Signs that tell you that you are a clairaudient
Hearing somebody call your name even if there is no one around
This could be a strong sign that you might me clairaudient. You know that have the ability to hear psychically, when you can probably hear soft voices or music, not from the physical world but from inside your mind.
You enjoy being alone in a quiet room
It is believed that when you are an intuitive person, the more emotionally sensitive and physically sensitive you are. So that means that you are also more sensitive to loud sounds and music. When it's too noisy, you tend to feel tired, irritable and sick.
You like talking to yourself
If you like talking to yourself then that mean that you have the gift of clairaudience, it just means that you are perfectly okay with the idea of being inside your head and it would just be easy for you to venture out into hearing things from the spirit realm. Also, you may acquire guidance from the diving beings if you conventionally talk to yourself.
You have imaginary friends
You do know that when we say 'imaginary friends', it does not mean that it isn't real but we meant spirits, angels, ghosts or other paranormal beings that might be talking to you, right? If you have had an imaginary friend whilst growing up, the chances of you being clairaudient is higher than 50%.
You love listening to music
This is considered one of the signs because it means that you get relaxed and soothed through hearing and also if you are musically inclined or you love to write music.
You digest information via the auditory channel
You find it easier to learn something and master a skill when you hear it through your ears.
You can somehow hear the animals
It doesn't necessarily mean that the animals open their mouths to talk to you. It only means you get some thought or an idea that an animal is transferring information to you. You can't literally hear them talk but your hear them in your mind.
We all know that it is not normal to hear voices inside your head and it tends to scare you if it's your first time, you may even think that something is wrong with you or that you are going crazy. Calm down as there is an immense distinction between clairaudience and just hearing sounds and voices because of mental illness. You will know the difference when you experience clairaudience.
~2017-11-20
Your Satisfaction Guaranteed
Here at the Psychic.com.au, we endeavour to provide you an affordable psychic/clairvoyant reading over the phone. We have many professional readers to present you with genuine and honest readings.
We are a SCAM-FREE Claivoyant Line
We guarantee that you will not experience any form of scam from our hotline. The listed mediums are honest, genuine and caring and will always be there to guide you. We are here to help you improve any aspect of your life.
If you find a medium has been fraudulent in anyway such as telling you to send them money to lift a curse or ask for your personal details in any way, then please contact us immediately. You may be eligible for a $300 reading gift voucher. We will make every effort to ensure that you receive the best affordable clairvoyant reading experience.
This site and its owners are not liable for any direct, indirect, incidental, consequential, or punitive damages arising from using this site, the psychic contractors listed on it, or its content. By giving us your email address you agree to allow us to send you occasional marketing materials. We will never pass your details to another company.
You must accept and agree to our Terms of Use before using our services.
CALLING FROM OVERSEAS

​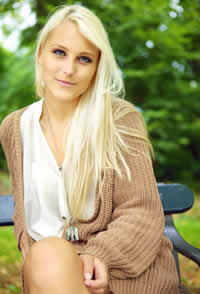 Genuine Clairvoyants can help you find solutions to any stressful situation