PHONE CHARGE

Mobiles/Payphones higher call rate applies.
SP: Access Positive
CALL NOW FOR GUIDANCE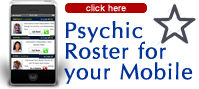 Money Back Guarantee
If you are unhappy with your credit card reading, read our Refund Policy to see how you can get a refund. Not available with 190 calls.

Looking for a Real Clairvoyant Reading?
A psychic is a seer, a diviner, a spiritually realised person who can delve deep into your psyche, mind or soul. They are able to bring out truths about yourself and guide you through life. Are you seeking someone with great intuition and heightend perceptive abilities to help you interpret signs or clarify confusing experiences? Here at Psychic.com.au we aim to improve many prospects of your life through readings with our professional team. Please select from one of the following exceptionally talented mediums located in Perth, Sydney, Melbourne and other locations.
Real Client Testimonials
Read testimonials we've received from our genuine and satisfied clients.

MOON (ACCESS CODE 171)
"I would like to say I had a reading of moon. How amazing she is, the situation my mother and I are going through she picked it up and was spot on. She is very professional in her manner and is just so good. I highly recommend her." - Ree, 9/1/2017
Save this link in your iPhone, iPad or smart phone and see the readers available instantly!
There are popular sites that offer several psychics online. They offer various services, particularly readings about certain areas in one's life. These areas include love, romance, career, money, intimacy, family, friends, and other everyday life concerns. It provides people, particularly those with internet access the opportunity to gain the keys to unlock their future.
What is in the future? This is probably one of the questions lurking in one's mind. One might be wondering about a few things and might even be undecided in some personal matters. Whatever these things are, one should cease worrying about them. There are people who can help, and they are the psychics online.
One might be wondering about their love life. They probably might be asking about marriage if they have a partner and whether it will be with the person they are currently with. For those who have long been searching, they probably want to ask about where and when they are going to find the right one. For those who are married, they might want to ask whether their partners are still committed to them.
Aside from love, psychics online can also attend to financial problems of people. They assist them in making decisions by simply trying to see how everything will turn out. Especially today where the economy is unstable, people want to find out where to invest to get high returns of stocks, and whether it is even a right time to invest at present.
Another aspect that people worry about is their careers like whether it is going to be a good idea to switch careers. Whether that promotion will be heading one's way or whether one's present job is working right for them. These are just some of the many things people consulting online psychics inquire about in regard to their occupations.
Truly, people have continued to become curious about the future. Though there are still a few who wait, to see what the future has in store, majority believed it is helpful to know and to be prepared. Online psychics have become instrumental in their decision-making and in choosing their next moves. They believe that in this present time, it is so hard to make bad choices. It could make or break them.
So for those who want to find out about their future, there are several psychics online waiting to answer every single question you have. These psychics have different abilities. Some use clairvoyance, telekinesis, clairsentience, and many more. Others use divinatory methods like tarot cards. It is great to check online as the psychics can also be accessed in chat form. Some also offer a free trial wherein one can test out the psychic's ability. This helps one find out who the psychic one is highly connected with. Simply click on the psychic's posted picture to get in touch with that particular psychic. There is no need to drive far as this can be done even while at home. It is a fascinating experience one will not regret.
~2017-01-20
The Gift of Clairvoyance
Having the ability to clearly foresee the events of the future or to revisit events in the past is just one of the many abilities clairvoyant psychics are known for. People who seek clairvoyant psychics are usually those who might require some form of spiritual healing and guidance. Often, these people are those who need answers and who may have underlying feelings of guilt. People, who are in emotional distress without any peace of mind, people such as yourself.
Some of these clairvoyant psychics act as a medium between the living and the dead. This ability is known as channeling spirits. If a person needs to know certain things about themselves, or if they have certain questions left unanswered before the person died, communication with this spirit is still possible. People can hear from them, though they have already crossed over to the other side. There is no guarantee to this though, sometimes it could be a different spirit that would be present.
How do clairvoyant psychics do this? It is rather hard to explain, but they claim to get some help from spirit guides in channeling this information. Spirit guides are also recognized as guardian angels, relatives that have passed away, or familiars. In the case of mediums, sometimes it is a combination of the psychic's spirit guides and of the spirit that wishes to communicate.
People are not really too familiar with how significant these spirit guides are. Some may stay only for a definite period to tell the person something. Others might extend to longer periods until such time that a lesson is learned. It varies. These guides help in the realization of certain things in life and aid in the experiences people gain.
The presences of these guides are unknown to many. Through meditation, however, increased awareness is achieved especially if the person stays in a solemn and solitary location. If one's concentration is deep enough, one might be able to get hold of their spirit guides and might be able to get some answers. If one finds this process too difficult, one should simply just approach their nearest clairvoyant psychics for help in their problems.
One should be on the lookout though when searching for clairvoyant psychics, as there are a lot of fakes out there who pretend to see things. Be sure to ask for proof. True psychics would be able to see things and tell things in your past if you ask them. Look at the profile of each psychic, if there are any, and look at the positive and negative reviews. Look at how people who have tried their service reacted and see how well they did their readings. Look also at the reputation of these clairvoyant psychics. Knowing these increases one's confidence in the psychic's ability. It is up to the person whether he or she is going to believe what the psychic says. It is there life after all, they should be the one's making it happen.
~2017-01-19
Your Satisfaction Guaranteed
Here at the Psychic.com.au, we endeavour to provide you an affordable psychic/clairvoyant reading over the phone. We have many professional readers to present you with genuine and honest readings.
We are a SCAM-FREE Claivoyant Line
We guarantee that you will not experience any form of scam from our hotline. The listed mediums are honest, genuine and caring and will always be there to guide you. We are here to help you improve any aspect of your life.
If you find a medium has been fraudulent in anyway such as telling you to send them money to lift a curse or ask for your personal details in any way, then please contact us immediately. You may be eligible for a $300 reading gift voucher. We will make every effort to ensure that you receive the best affordable clairvoyant reading experience.
This site and its owners are not liable for any direct, indirect, incidental, consequential, or punitive damages arising from using this site, the psychic contractors listed on it, or its content. By giving us your email address you agree to allow us to send you occasional marketing materials. We will never pass your details to another company.
You must accept and agree to our Terms of Use before using our services.
CALLING FROM OVERSEAS

​
PSYCHIC RELATED TOPICS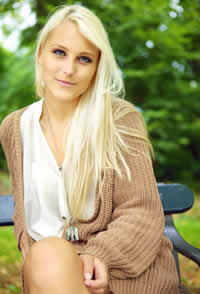 Genuine Clairvoyants can help you find solutions to any stressful situation