PHONE CHARGE

Mobiles/Payphones higher call rate applies.
SP: Access Positive
CALL NOW FOR GUIDANCE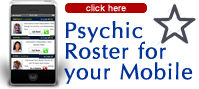 Money Back Guarantee
If you are unhappy with your credit card reading, read our Refund Policy to see how you can get a refund. Not available with 190 calls.

Looking for a Real Clairvoyant Reading?
A psychic is a seer, a diviner, a spiritually realised person who can delve deep into your psyche, mind or soul. They are able to bring out truths about yourself and guide you through life. Are you seeking someone with great intuition and heightend perceptive abilities to help you interpret signs or clarify confusing experiences? Here at Psychic.com.au we aim to improve many prospects of your life through readings with our professional team. Please select from one of the following exceptionally talented mediums located in Perth, Sydney, Melbourne and other locations.
Real Client Testimonials
Read testimonials we've received from our genuine and satisfied clients.

MOON (ACCESS CODE 171)
"I would like to say I had a reading of moon. How amazing she is, the situation my mother and I are going through she picked it up and was spot on. She is very professional in her manner and is just so good. I highly recommend her." - Ree, 9/1/2017
Save this link in your iPhone, iPad or smart phone and see the readers available instantly!
Psychic Chat Reading: How Does it Work?
Are you the kind of person who feels more comfortable with texting or SMS-ing your friends and family members than actually calling them for a quick chat? Do you love messaging people on Facebook or Viber? Is it easier for you to communicate via e-mail messaging than talking over the phone? If you answered yes to all of the given questions, then there is a big chance that you will enjoy and benefit a lot from psychic readings via an online chat.
What is a psychic reading online chat?
Well, as simple as it sounds, it is a kind of psychic reading that is being done through online chat rooms, given by legitimate and genuine online psychics. This kind of reading is where you will have to talk to the psychic via typing your way through the whole reading instead of actually meeting up with the psychic personally or dialing the psychic's phone number for a telephone reading.
Ever since the people of this world had invented the internet, there have been a lot of gimmicks and different business who have established their way through online marketing, creating a digital world where you wouldn't have to be physically present to do a certain task as the internet is there to help you make things more convenient than the traditional and conventional way.
A lot of psychic's worldwide also took the opportunity of marketing themselves online and promoting their services through the internet, allowing easier access for their existing customers and offering convenience and practicality to potential clients. There are a lot of recognized and notable psychic companies online as of the moment. They offer psychic readings via phone calls, email messaging and online chat.
What are the differences among psychic readings via phone calls, via email and via online chat?
In psychic readings via phone calls, the client would have to contact a certain hotline, give out their basic details and payment details and asked to be connected to a psychic by a phone call and they will talk for a certain period of time, say 20 minutes to an hour, depending on the payment made.
In psychic readings via email messaging, the client would just have to pick an online psychic and pay for a reading. Per message depends on how much the psychic will have to charge the client and payment is made before contact. The client will have to compose an email where in their basic information is stored, their name, their date of birth, their zodiac sign and their questions and then they will just have to wait for the psychic's reply.
In psychic readings via online chat, it is most likely just entering a chat room wherein the psychic and the client are going to chat their way through the reading, typing all the questions and information asked. This could take a lot of time depending on how fast both sides can type.
Online chat readings are perfect for the people who get nervous when they talk to other people who aren't close to them. It is also best for the people who feel embarrassed and uncomfortable opening up and asking awkward and delicate questions or issues that are bothering them. They wouldn't have to worry about being judged over chat rooms as they could not hear the tone and the voice of the psychic reader and they also could not see their movements, gestures and facial expressions so psychic chat readings are perfect for anxious and agitated people.
Nowadays, it is just easy to book a psychic reading if you wish to have one. You do not need to book a personal reading as there are many other options to choose from. All you will have to do is to make sure that the website or phone number that you are contacting is legitimate and authorized to give and provide readings and the it is safe for you to have a reading.
~2018-09-30
Real Psychic Readings Online
Psychic Reading is one ways or method of gaining and obtaining intuitive knowledge and information about a certain person through the use of the extrasensory perception and innate, intuitive abilities. Only psychics possess these capabilities that allows them to see energies, auras, vibrations and spirits that helps them with the gathering and perceiving of the useful information that they need to decipher and interpret and relay to their clients or to the people around them.
A psychic's ability is usually innate or inborn which they got from their ancestors or their elders like their grandparents. But it is believed that intuitive abilities could be developed and enhanced if you are determined and disciplined enough to do so. Although, the psychics with inborn abilities usually have stronger and more intense powers as they need not to do anything in order to let the abilities out as it just flows naturally and genuinely from within themselves.
How to develop your psychic abilities?
1. Practice Psychometry everyday.
2. Make sure that you meditate every day, even for at least 10 minutes.
3. You have to fully accept that you possess an unusual, distinctive and exceptional ability that probably only a few other people possess.
4. you have to believe and have faith, not only to yourself but also to your abilities.
5. Maintain a positive attitude towards life.
6. Always make sure to calm yourself and your mind.
7. Practice and experiment your way to perfection.
8. Start paying attention to your dreams and interpret what it might mean to you or to the people around you.
9. associate yourself with people who have the same abilities as you do and make sure to interact with them regularly.
10. Do your research about which ability you would like to develop more.
Before, psychic readings would need to have to be booked beforehand and create a schedule with the psychic so they could personally meet up with their clients and proceed with the psychic reading session. Nowadays, a lot of psychic companies have established and created an easier and more convenient way of providing psychic readings through the use of the internet.
Online psychic companies have taken advantage of the opportunity that the internet has to offer by setting up systems online which allows possible clients to call their phone numbers and avail their offered services.
Are online psychic readings real and genuine?
Well, we couldn't vouch for all as there really are plenty of fraudulent people and fake psychics online who could just pretend to be someone whom they aren't. Also, we are speaking about the whole of the internet which makes it very broad, immense and hard to tell the specifics.
But yes, there are also plenty of genuine and real psychic readings online that are being offered by authentic and legitimate psychic companies worldwide. All you will have to do is to do your research and make sure that the company you are calling is trustworthy and authorized to showcase and provide their services.
But would a psychic be able to connect to their clients via phone calls or email messaging?
Just so you know, psychics need not to be in front of a person to be able to be intuitively connected to them or to connect to their energies, auras and spirits. They could connect their energies to various people even just by looking at their photographs or holding onto something that belonged to them.
In this case, the psychic would just have to tune their energies with the caller's energy to get useful and beneficial information and knowledge about them, interpret and polish the information before they actually relay it to their clients so they could have an understanding of what they have to do in order to be happy and successful in life.
~2018-09-29
Your Satisfaction Guaranteed
Here at the Psychic.com.au, we endeavour to provide you an affordable psychic/clairvoyant reading over the phone. We have many professional readers to present you with genuine and honest readings.
We are a SCAM-FREE Claivoyant Line
We guarantee that you will not experience any form of scam from our hotline. The listed mediums are honest, genuine and caring and will always be there to guide you. We are here to help you improve any aspect of your life.
If you find a medium has been fraudulent in anyway such as telling you to send them money to lift a curse or ask for your personal details in any way, then please contact us immediately. You may be eligible for a $300 reading gift voucher. We will make every effort to ensure that you receive the best affordable clairvoyant reading experience.
This site and its owners are not liable for any direct, indirect, incidental, consequential, or punitive damages arising from using this site, the psychic contractors listed on it, or its content. By giving us your email address you agree to allow us to send you occasional marketing materials. We will never pass your details to another company.
You must accept and agree to our Terms of Use before using our services.
CALLING FROM OVERSEAS

​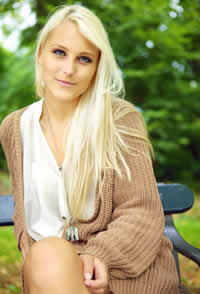 Genuine Clairvoyants can help you find solutions to any stressful situation