PHONE CHARGE

Mobiles/Payphones higher call rate applies.
SP: Access Positive
CALL NOW FOR GUIDANCE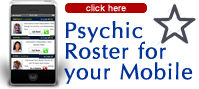 Money Back Guarantee
If you are unhappy with your credit card reading, read our Refund Policy to see how you can get a refund. Not available with 190 calls.

Looking for a Real Clairvoyant Reading?
A psychic is a seer, a diviner, a spiritually realised person who can delve deep into your psyche, mind or soul. They are able to bring out truths about yourself and guide you through life. Are you seeking someone with great intuition and heightend perceptive abilities to help you interpret signs or clarify confusing experiences? Here at Psychic.com.au we aim to improve many prospects of your life through readings with our professional team. Please select from one of the following exceptionally talented mediums located in Perth, Sydney, Melbourne and other locations.
Real Client Testimonials
Read testimonials we've received from our genuine and satisfied clients.

MOON (ACCESS CODE 171)
"I would like to say I had a reading of moon. How amazing she is, the situation my mother and I are going through she picked it up and was spot on. She is very professional in her manner and is just so good. I highly recommend her." - Ree, 9/1/2017
Save this link in your iPhone, iPad or smart phone and see the readers available instantly!
Horoscopes can be easily scooped out with the simple task of making use of the search engines online. Horoscopes are offered online for free and will allow you to subscribe if you wish in order to be able to keep an eye on your horoscope on a daily basis.
If you want to make sure that you are always updated on the latest new about your horoscope for the day then it is best that you check online. With the simple press of a button you will be directed to some of the most dependable sites. Even as you click enter after typing in your search you will be shown a group of drop down boxes wherein you may input your data and information about your star sign and leave the reading of the results up to the internet.
Most probably the people or the demographic in which this kind of service will appeal to the most is women. This is why most of the sites are in colors that appeal to the female visuals. The sites are mostly designed in colorful and eye catching color combinations, which may then lead to attracting a larger audience (most of which may or may not be female).
The appeal of horoscopes comes from the fact that it is a rather wonderful concept that has been developed with the use of astrology. Horoscopes are said to be able to draw together your past and your future, allowing you a sneak preview into the possibilities that await you during the day. It is within these horoscopes that other factors are added such as the lucky numbers, lucky colors, lucky times of the day, lucky star, lucky gems and so on and so forth. These carry with them a sense of assurance that people find comforting, which is more or less where the appeal comes from.
The great thing about horoscopes is that when you find them accurate it can be the most amusing thing. Then you find yourself hooked on catching yours on a daily basis. In order to get in on the fun you first have to know what your star sign in. Your star sign is the alignment of the stars that were present during the month that you were born. These months stretch into a category that either turn you into a cancer, Sagittarius, Aries and whatnot. When you figure out your star sign then you will be able to read your horoscope.
These horoscopes may contain information about your personality and what you are like when you are alone or around people. Accompanying this information will be your ambitions and your hopes and dreams in life. With that done you will be provided with the lucky numbers and all of that, giving you a complete reading for the day. With those thoughts in your head, it becomes slightly therapeutic, especially if you have been on a lot of stress as of late. Although this does not demolish the feeling of stress completely it helps clean your mind and rid it of pessimistic views even in just, for the time being.
~2017-10-24
Gemini: The Twins
Born between the 21st of May and the 22nd of June, Gemini can easily adapt to situations and are very flexible. They easily overcome problems and are adept at solving puzzles. They can turn any situation around using their fun personality, wit, and charm.
Eloquent, multitalented, and naturally curious, they easily win people. Their intellect attracts people to them even during the first meeting. Their charm, wit, and ability to communicate in a lively and amusing kind of way, helps them become well-liked by anybody. This also makes them popular to the opposite sex.
However, like their symbol, the twin, they can be dual in their personalities. They tend to be moody, fickle-minded, and quick to anger. They would argue with a person for no reason. Indecisiveness is also present.
Their mental abilities and their drive to learn more helps them avoid boredom. They like out-thinking people. If there is something they want to learn, they do not stop until they know about it. They never stop asking questions. They want to be ahead of everybody.
Being the active thinkers that they are, Gemini seldom use their emotions or feelings. Like their element air, they are poor in the feeling department. Though they can be sensitive at times, when confronted, they would rather use their minds than their hearts. That is why sometimes they do not know when they are already hurting other people's feelings. If they do, it might already be too late.
Gemini in a relationship can be affectionate, caring, and generous. At first they might love the chase but after a while when they get what they want, they lose interest, especially if they recognize the true nature of a person, and they do not favor it. They like their partner to have the same mental capabilities they have. They value being respected. Once they found the one, they do not let go. They remain faithful.
A Gemini cannot be contained in one place as they easily get bored. If they do, there has to be something that can stimulate their minds. They can be childlike at times and this is attributed to their ruling planet Mercury, which is linked to youthfulness. They would sometimes demand attention, be selfish, and become self-centered. They like the people they love to spend time or money for them. They can also be materialistic at times. They earn money easily but this also gets spent in a flash.
As great communicators, they can do a lot of things with their wit and skill of the language. They can get what they want through arguments, debates, or sales talk. They can influence others easily through their strong opinions and "always right" attitudes. Sometimes they can be misunderstood by others because of the sharpness of their tongues and the lack of tact in their statements.
In terms of career they can become good lawyers, preachers, salesmen, and orators. Those who do not speak well turn out to become good writers or foreign language experts.
~2017-10-23
Your Satisfaction Guaranteed
Here at the Psychic.com.au, we endeavour to provide you an affordable psychic/clairvoyant reading over the phone. We have many professional readers to present you with genuine and honest readings.
We are a SCAM-FREE Claivoyant Line
We guarantee that you will not experience any form of scam from our hotline. The listed mediums are honest, genuine and caring and will always be there to guide you. We are here to help you improve any aspect of your life.
If you find a medium has been fraudulent in anyway such as telling you to send them money to lift a curse or ask for your personal details in any way, then please contact us immediately. You may be eligible for a $300 reading gift voucher. We will make every effort to ensure that you receive the best affordable clairvoyant reading experience.
This site and its owners are not liable for any direct, indirect, incidental, consequential, or punitive damages arising from using this site, the psychic contractors listed on it, or its content. By giving us your email address you agree to allow us to send you occasional marketing materials. We will never pass your details to another company.
You must accept and agree to our Terms of Use before using our services.
CALLING FROM OVERSEAS

​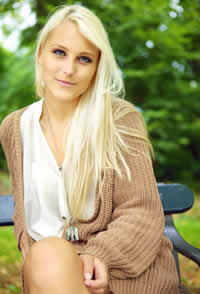 Genuine Clairvoyants can help you find solutions to any stressful situation