PHONE CHARGE

Mobiles/Payphones higher call rate applies.
SP: Access Positive
CALL NOW FOR GUIDANCE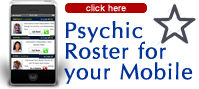 Money Back Guarantee
If you are unhappy with your credit card reading, read our Refund Policy to see how you can get a refund. Not available with 190 calls.

Looking for a Real Clairvoyant Reading?
A psychic is a seer, a diviner, a spiritually realised person who can delve deep into your psyche, mind or soul. They are able to bring out truths about yourself and guide you through life. Are you seeking someone with great intuition and heightend perceptive abilities to help you interpret signs or clarify confusing experiences? Here at Psychic.com.au we aim to improve many prospects of your life through readings with our professional team. Please select from one of the following exceptionally talented mediums located in Perth, Sydney, Melbourne and other locations.
Real Client Testimonials
Read testimonials we've received from our genuine and satisfied clients.

MOON (ACCESS CODE 171)
"I would like to say I had a reading of moon. How amazing she is, the situation my mother and I are going through she picked it up and was spot on. She is very professional in her manner and is just so good. I highly recommend her." - Ree, 9/1/2017
Save this link in your iPhone, iPad or smart phone and see the readers available instantly!
Free Psychic Reading Online
Nowadays, psychic enthusiasts search for things such as free psychic readings, be it online or face to face. Who would not want a free psychic reading, yes? It shows how practical and sensible some people can be these days.
But what exactly is a psychic reading?
A psychic reading is where psychics with extrasensory perception or ESP will permit and approve to an hour, or more, of session to be able to give you intuitive readings by receiving intuitive information, knowledge, thoughts and wisdom through interpreting and understanding the aura, the energy or the vibration of a person.
Psychic readings are beneficial to a person who are confused, depressed and dispirited regarding all aspects in life. A lot us are going through a rough time and sometimes, we feel like no one can help us or give us assistance and support with the problems and challenges that we experience. Most of us just try to face and endure everyday with a smile on our faces but there really are times when everything is just too much to handle and all we can think of is to consult with a psychic to help ease the burden and the weight of the world on our shoulders.
Why get a psychic reading? What are its benefits?
As we must all be aware of, psychics are great consultants, advisers and counselors and they tend to really listen to you and your problems. They could give you great advices, new wisdom and convince you to look at a more positive outlook in life. Aside from that, they just know what to tell you to feel inspired and motivated to move forward in life even when the problems are just too much.
After a psychic reading, you will feel enlightened, encouraged, uplifted and hopeful that everything will turn out all right. Psychics are wonderful and inspiring people and they have a supernatural ability that could help you see another side of the story or see something that no one else can. They will illuminate and discuss your problems and issues with you regarding yourself, the people around you and the things that are happening that stresses you out. They will be able to present an answer that you could hold on to or a solution that you could consider when making decisions.
Is there an online psychic reading?
Yes, there are a lot of recently developed companies who offer psychic readings online. They vary from prices, list of psychics, minimum of minutes and approach to their clients. Some companies might offer a reading that would be charged per minute while some companies might provide readings that should last for a minimum of their offered minutes. You, as a client, can choose which one fits your standards.
How do I avail an online psychic reading?
Well, because it is going to be done online, you should have to ready and prepare your credit card details as this is the best way that you can pay for the service that you are going to get. All you have to do is call the psychic hotline or help desk and state that you want a reading. They will ask you if you want to pay for the minimum allowable minutes – for example: 20 minutes for $50 – if you are okay with that then you would have to provide your credit card information so they could charge you for the reading. After the processing of the payment, they will connect you to the psychic of your choice. You do not actually have to worry as some companies offer refunds or a money-back rule when a client isn't happy with the reading. All you have to do is to make sure that the company or the psychic hotline that yo are calling is authorized, licensed and legitimate to make sure that you are safe from being scammed and deceived.
~2019-03-26
Free Psychics Online
Free Psychics Online
Title: Online Psychics and why you can trust them
Nowadays, a lot of people use the internet for different reasons, it could be for entertainment, for connections or for business. Yes, people are now utilizing the internet to make something more productive from it. We have found another place where we could set up our business, sell things and services and make money easily and conveniently. Start an online business and you wouldn't even have to leave home, except of course if it has grown into something vast and extensive and you would need to hire other people to help you run it. But the point is, the internet has given us a chance to do what we want, be what we want and earn the same amount of money that you can get while working in a corporate company.
This goes with psychic companies too, who have established and began to market, promote and advertise their services with their company's website through the internet. Online psychic companies have started to grow and develop since mid-2000's and fortunately for them, it has been a good idea to expand their scope and range as a lot of people tend to call and pay for online psychic readings and phone psychic readings.
Why would a person want to trust an online psychic company when there are lots of psychics everywhere whom they can have a reading with upfront and personal?
Good question, although this could not apply to all of the online psychic companies out there. First, a client must be responsible and sensible enough to make sure that the psychic company whom they are associating themselves with, is legitimate, authorized and genuine. One should check if there is an SSL certificate, this will be able to confirm that a website would be able to protect you personal information from leaking all over the internet. It means that when an online company has this then your personal information is safe with them and no swindlers and frauds could get their hands on it.
A legitimately authorized and genuine online psychic company website should be presenting you everything that you might want to know for the client's safety. Questions like:
- Would the psychic reading be effective and guaranteed?
- Am I signing for a subscription contract?
- Am I going to pay for a subscription fee?
- Are the psychics working for you experienced and skilled enough to give me a reading?
- Is there a hotline that I can contact in case the reading doesn't work out well for me?
- Is there a money back guarantee in case the psychic was rude or unprofessional?
- Am I going to compensated if ever I turn frustrated with the reading?
These questions will always be in a potential client's mind and these are probably the questions that most online psychic companies get. To be able to trust them, they should provide answers to these questions so that they could make their clients feel safe about calling them and trying their service.
It would be easier for people to trust a psychic company if the company's top priority would be the trust and safety of their client's information than actually making money out of their clients. A consultation with an online psychic would be much more convenient for everyone, especially those who are busy with their work schedules and doesn't have time to personally meet up with a good psychic.
~2019-03-25
Your Satisfaction Guaranteed
Here at the Psychic.com.au, we endeavour to provide you an affordable psychic/clairvoyant reading over the phone. We have many professional readers to present you with genuine and honest readings.
We are a SCAM-FREE Claivoyant Line
We guarantee that you will not experience any form of scam from our hotline. The listed mediums are honest, genuine and caring and will always be there to guide you. We are here to help you improve any aspect of your life.
If you find a medium has been fraudulent in anyway such as telling you to send them money to lift a curse or ask for your personal details in any way, then please contact us immediately. You may be eligible for a $300 reading gift voucher. We will make every effort to ensure that you receive the best affordable clairvoyant reading experience.
This site and its owners are not liable for any direct, indirect, incidental, consequential, or punitive damages arising from using this site, the psychic contractors listed on it, or its content. By giving us your email address you agree to allow us to send you occasional marketing materials. We will never pass your details to another company.
You must accept and agree to our Terms of Use before using our services.
CALLING FROM OVERSEAS

​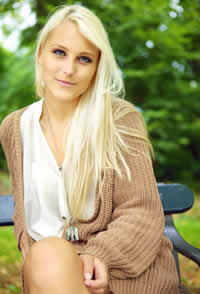 Genuine Clairvoyants can help you find solutions to any stressful situation