PHONE CHARGE

Mobiles/Payphones higher call rate applies.
SP: Access Positive
CALL NOW FOR GUIDANCE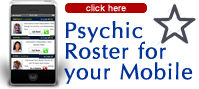 Money Back Guarantee
If you are unhappy with your credit card reading, read our Refund Policy to see how you can get a refund. Not available with 190 calls.

Looking for a Real Clairvoyant Reading?
A psychic is a seer, a diviner, a spiritually realised person who can delve deep into your psyche, mind or soul. They are able to bring out truths about yourself and guide you through life. Are you seeking someone with great intuition and heightend perceptive abilities to help you interpret signs or clarify confusing experiences? Here at Psychic.com.au we aim to improve many prospects of your life through readings with our professional team. Please select from one of the following exceptionally talented mediums located in Perth, Sydney, Melbourne and other locations.
Real Client Testimonials
Read testimonials we've received from our genuine and satisfied clients.

MOON (ACCESS CODE 171)
"I would like to say I had a reading of moon. How amazing she is, the situation my mother and I are going through she picked it up and was spot on. She is very professional in her manner and is just so good. I highly recommend her." - Ree, 9/1/2017
Save this link in your iPhone, iPad or smart phone and see the readers available instantly!
The 5 Natural Elements' Power to Create and Destroy
In the time of ancient China, the natural elements of the Earth namely, earth, wood, fire, metal and water were considered to be what composed the elements of all beings of the universe. With each element came its own exclusive quality of sustaining and forming, other elements. These also had the capability to lessen or destroy other forms of elements, as well. An example of this would be to that of the Water, which can make trees (wood) grow, and extinguish fire (destroy).
The respective attributes of the elements are connected to the earth's four seasons of winter, spring, summer, and fall. The element of wood is strongest during the spring season; fire is strongest during summer, and so on. With each element having its own unique characteristic –its power and compatibility with the other elements, make up the core and crucial aspect of Chinese astrology and philosophy.
To be clearer, an example is given below to demonstrate the inherent powers of each natural element –its power to make (compatible), and power to destroy (incompatible):
Metal will produce water and destroy wood

Water will produce wood and will destroy fire

Wood will produce fire and will destroy earth

Fire will produce earth and will destroy metal

Earth will produce metal, will destroy water
In the belief of Chinese philosophy and astrology, all the 5 elements are of equal standing –with not one considered to be more powerful or weaker than the other– but considered all the elements equally vital and superior in the scheme of the universe.
The 5 natural elements were also linked with the celestial bodies, specifically the planets Wood with Jupiter, Earth with Saturn, Fire with Mars, Water with Mercury, and Metal with Venus. In addition, these Chinese elements also had its equivalent and specific color. Earth is associated with the color brown, wood with green, fire with red, metal with white, and water with black.
In addition, the 5 natural elements were also linked with the celestial bodies, specifically the planets Wood with Jupiter, Earth with Saturn, Fire with Mars, Water with Mercury, and Metal with Venus. For Chinese Zodiac readers to find out the prevailing issues of a person, it is necessary to establish the correct alignments of these planets at the moment of their births.
To complete the fundamental makeup of the Chinese Zodiac is the linking of the elements with the Chinese Zodiac animals, as well as their corresponding colors, planets, gemstones, numbers, direction, season, month, and nature for a more detailed character chart of any individual. Below are just an example of the natural elements and the respective animals linked to them.
Wood is associated with the Tiger, Rabbit, and Dragon

Fire is associated with the Snake, Horse, and Sheep

Metal is associated with the Monkey, Rooster, and Dog

Water is associated with the Pig, Rat, and Ox.
Almost virtually anyone can have a better understanding about oneself, and learn the many different ways and means to be done to balance their weaknesses and strengths by way of a detailed Chinese Zodiac reading. Doing so can mean a lot to living life to its fullest, or to its exact opposite.
~2017-04-30
Chinese Zodiac -- Its Nature and Origins
The Origins
The Chinese zodiac originated from the twelve animals that appeared when the Jade Emperor (Taoist god) summoned all the earth's animals for an audience with him in heaven. As a token of goodwill for their appearance and obedience, the animals were each accorded the privilege to compose the core of the zodiac. The rankings were decided upon by which animal arrived first in the race to reach heaven. The first animal to finish would have the distinction of being the first animal of the Chinese Zodiac cycle. Supposedly, it was the Ox who crossed the river ahead of the others, but was beaten to the punch by the Rat who rode on his back, who scurried off the moment, they landed the shore.
The Taoist Version
In another story, it is said that it was the Buddha himself who was responsible for the creation of the Chinese Zodiac when he called on the animals of the earth to his deathbed. Furthermore, in also yet another legend, it tells how it was the Rat who opened up the lifeless world and exposed it the life-giving elements to create a living world as we know it. With this, the Rat was recognized for its actions and named the first animal of the zodiac.
The Yin-Yang Version
However, in another story according to the Yin-Yang version, the sequence or ranking of the 12 zodiac animals was based on the respective set of toes or no toes (Ox and Horse have hooves, and zero is an even number) of their lower extremities. Odd numbered toes were assigned the Yang quality and placed in the same numbering order and the even-numbered animals, likewise. Because the Rat had 4 toes up front and 5 toes on the hind, it was given the honor of first ranking.
The Basic Essentials of the Chinese Zodiac
Together with these animal signs, the Chinese zodiac also includes the five elements of the earth, namely, fire, earth, and metal, water, and wood, and Yin-Yang (female-male nature), which is the fundamental and guiding belief of Taoism and Chinese philosophy, to complete the zodiac chart of 12 basic human characteristic traits. With the 12 animals, the birth time, day, and year of a person, their respective inherent and ruling personality traits can be essentially established.
The Chinese Zodiac reflects the dominant animalistic qualities in a person. With the specific year, that someone is born, a corresponding zodiac animal is attributed. People relate their characters to whatever the ruling traits these representative animals have. In all simplicity, the Chinese Zodiac states that people are ruled and influenced by their zodiac symbols and therefore behave according to their nature without much thought to it.
To sum up, a person's destiny in life: their health, happiness, and fortune can be easily traced, outlined, and even predicted to a great degree of accurateness through a complete and through Chinese Zodiac reading and analysis. Although this might be a true assumption, a greater part of any person's life and fate can still be changed or altered, because of man's free will.
~2017-04-29
Your Satisfaction Guaranteed
Here at the Psychic.com.au, we endeavour to provide you an affordable psychic/clairvoyant reading over the phone. We have many professional readers to present you with genuine and honest readings.
We are a SCAM-FREE Claivoyant Line
We guarantee that you will not experience any form of scam from our hotline. The listed mediums are honest, genuine and caring and will always be there to guide you. We are here to help you improve any aspect of your life.
If you find a medium has been fraudulent in anyway such as telling you to send them money to lift a curse or ask for your personal details in any way, then please contact us immediately. You may be eligible for a $300 reading gift voucher. We will make every effort to ensure that you receive the best affordable clairvoyant reading experience.
This site and its owners are not liable for any direct, indirect, incidental, consequential, or punitive damages arising from using this site, the psychic contractors listed on it, or its content. By giving us your email address you agree to allow us to send you occasional marketing materials. We will never pass your details to another company.
You must accept and agree to our Terms of Use before using our services.
CALLING FROM OVERSEAS

​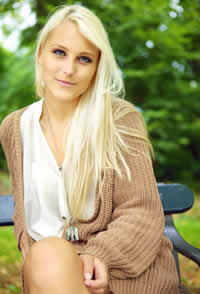 Genuine Clairvoyants can help you find solutions to any stressful situation