PHONE CHARGE

Mobiles/Payphones higher call rate applies.
SP: Access Positive
CALL NOW FOR GUIDANCE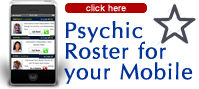 Money Back Guarantee
If you are unhappy with your credit card reading, read our Refund Policy to see how you can get a refund. Not available with 190 calls.

Looking for a Real Clairvoyant Reading?
A psychic is a seer, a diviner, a spiritually realised person who can delve deep into your psyche, mind or soul. They are able to bring out truths about yourself and guide you through life. Are you seeking someone with great intuition and heightend perceptive abilities to help you interpret signs or clarify confusing experiences? Here at Psychic.com.au we aim to improve many prospects of your life through readings with our professional team. Please select from one of the following exceptionally talented mediums located in Perth, Sydney, Melbourne and other locations.
Real Client Testimonials
Read testimonials we've received from our genuine and satisfied clients.

MOON (ACCESS CODE 171)
"I would like to say I had a reading of moon. How amazing she is, the situation my mother and I are going through she picked it up and was spot on. She is very professional in her manner and is just so good. I highly recommend her." - Ree, 9/1/2017
Save this link in your iPhone, iPad or smart phone and see the readers available instantly!
Psychic Medium Readings
Let us all acknowledge that all of us possess the fear of the unknown. That is why some people get psychic readings just so they could have a glimpse or probably get little information about what is in store for them in the future or knowledge regarding something that will happen soon enough.
What should you expect in a psychic medium reading?
Keep in mind that different mediums give out different readings and information to the people around them and not everything that one medium can sees can also be seen by another. They have unique ways to gather information and special knowledge to interpret and decipher what that message may actually mean. The messages and information gathered may vary and depend on:
- The spirit and their messages
- The mediumistic ability of the medium
Usually, when a medium gives readings, they normally inform their clients firsthand regarding how the reading goes, giving them a brief explanation as to how they connect and communicate with the spirits in the spirit world, how they accept the messages and information and how they decipher its meanings. Some psychics might even give a short explanation as to why they do what they do best. After the small talk, the introduction and the overview of their work, they will start with the reading and decided to call on to the spirit whom their clients want to communicate with.
What you have to remember always is that, a medium is a person who allows themselves to be the channel for you to be able to speak with a beloved person who had passed away. They are the connectors of our physical and tangible world to the spiritual realm.
In a reading, you will have to hear these things in order to make yourself aware that the psychic medium in front of you is genuine and legitimate.
1. The medium must talk about the physical characteristics and personality of the spirit of the person whom the client wants to speak with. For example, the medium should describe their hair color, body type, height, facial features and eye color.
2. The medium should provide an evidence that they have found the spirit of the deceased person. Evidence such as their full name, the names of the family members that is close to the spirit, health challenges that the spirit faced before death, the way and how they died, their favorite hobby when they were still alive, their favorite food, drink and dessert or the number of children that they had or the name of their spouse.
3. The medium should provide the message that the spirit wanted to relay to their loved ones that they weren't able to do before they passed away. This is probably the most important part of a psychic medium reading.
Why do people go to mediums for a psychic medium reading?
Probably because the people who lost a loved one couldn't move on from the loss that they are facing and they miss the person who passed away so much. It is never easy to lose people who are close to your heart. These people seek closure and inner peace.
But never force yourself to go to a medium just because you wanted to speak to a relative or a loved on who passed away. Allow yourself to heal a little and when you already feel comfortable about it then go ahead and schedule a reading with a medium. They will definitely be able to help you out with your burden and with your desire to speak one last time with a loved one who already left your side. During the reading, you have to relax and let the positive energy flow out of you so that the medium could easily locate the whereabouts of your beloved.
~2019-03-19
Psychic Phone Line
Psychic Phone Lines
Psychic phone lines are basically the number that you can dial to contact and connect with a psychic through your telephone lines or mobile phones. Some of the psychic phone lines are even connected to Skype and you can use the application to communicate and have a reading with the psychic of your choice.
In our generation today, everything changes the process or upgrades the process to go with the flow of modern technology. Psychic online and phone companies thought that it might be easier for both the psychic and the client to just get connected via phone lines, so they decided to make it possible and make it happen by creating and constructing a way to get exclusive phone lines and phone numbers that clients could call whenever they want a reading with a psychic, a clairvoyant, a medium, a tarot reader and many more.
Why would you want to call a psychic phone line?
Why? Because psychic phone lines are more convenient than actually having to meet up with a psychic personally. Think about having to wake up in the morning, get dressed, leave the house and drive around the city just to meet up in a certain place for your reading. Not to mention the traffic jam and other road issues that you may encounter on the way to the meeting place or to the psychic's office or home. It's just too much hassle and nuisance for the clients.
Unlike when calling a psychic phone line, all you will have to do is sit on a comfy chair, on the bed or even on the floor, whichever make you happy, dial the number and voila! You will instantly be connected to the psychic of your choice.
If you are actually worrying about the accuracy, the legitimacy and the sincerity of phone readings, worry not, because psychics who give readings are usually experienced and professional people and they have already mastered connecting and reading the energy, the aura and the vibration of the people who go to them for a reading, even when they are miles apart. All they'll have to is too focus on the person's energy and they will be able to connect to them.
How so? It is very hard to explain but just think about the Internet and how it is able to connect one person to another even if they are miles apart, even if the other one is at the other side of the world. It is amazing how the Internet can do that, as it doesn't take or occupy physical space. That is how psychics do it as well, they tune in to something that isn't there physically, but only they can see or feel.
Another good thing about psychic phone lines is that it could make the client feel relaxed and comfortable as they don't need to leave the house anymore. Also, it helps the clients that they do not see the person whom they are talking to, especially when they need to ask embarrassing or very personal questions. A lot of people aren't really confident in opening up to random people or strangers, let alone asking advices, help, and guidance from them. So to most psychic enthusiasts, phone readings re actually better and more comforting.
How would yo u pay for a psychic phone reading?
Well, the main requirements is that you have a credit card in hand. Psychic online companies would charge you with it. All you will have to do is provide and tell them you card number along with the expiration date. You'll get charged and then be connected to the psychic of your choice afterwards.
Some psychic online companies, will allow you to be connected and pay via your phone bill per minute. It is a good alternative if you do not want to disclose your credit card details to anyone else as you do not feel safe in doing so.
~2019-03-18
Your Satisfaction Guaranteed
Here at the Psychic.com.au, we endeavour to provide you an affordable psychic/clairvoyant reading over the phone. We have many professional readers to present you with genuine and honest readings.
We are a SCAM-FREE Claivoyant Line
We guarantee that you will not experience any form of scam from our hotline. The listed mediums are honest, genuine and caring and will always be there to guide you. We are here to help you improve any aspect of your life.
If you find a medium has been fraudulent in anyway such as telling you to send them money to lift a curse or ask for your personal details in any way, then please contact us immediately. You may be eligible for a $300 reading gift voucher. We will make every effort to ensure that you receive the best affordable clairvoyant reading experience.
This site and its owners are not liable for any direct, indirect, incidental, consequential, or punitive damages arising from using this site, the psychic contractors listed on it, or its content. By giving us your email address you agree to allow us to send you occasional marketing materials. We will never pass your details to another company.
You must accept and agree to our Terms of Use before using our services.
CALLING FROM OVERSEAS

​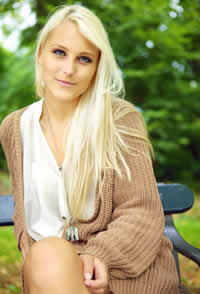 Genuine Clairvoyants can help you find solutions to any stressful situation