PHONE CHARGE

Mobiles/Payphones higher call rate applies.
SP: Access Positive
CALL NOW FOR GUIDANCE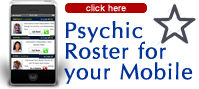 Money Back Guarantee
If you are unhappy with your credit card reading, read our Refund Policy to see how you can get a refund. Not available with 190 calls.

Looking for a Real Clairvoyant Reading?
A psychic is a seer, a diviner, a spiritually realised person who can delve deep into your psyche, mind or soul. They are able to bring out truths about yourself and guide you through life. Are you seeking someone with great intuition and heightend perceptive abilities to help you interpret signs or clarify confusing experiences? Here at Psychic.com.au we aim to improve many prospects of your life through readings with our professional team. Please select from one of the following exceptionally talented mediums located in Perth, Sydney, Melbourne and other locations.
Real Client Testimonials
Read testimonials we've received from our genuine and satisfied clients.

MOON (ACCESS CODE 171)
"I would like to say I had a reading of moon. How amazing she is, the situation my mother and I are going through she picked it up and was spot on. She is very professional in her manner and is just so good. I highly recommend her." - Ree, 9/1/2017
Save this link in your iPhone, iPad or smart phone and see the readers available instantly!
Reasons Why People Consult a Psychic
When you actually started to feel like it is time to book and arrange a reading with a psychic, you have an expectation that it would be accurate, precise and beneficial for yourself. Why would you even consider having a psychic reading if not, yes? Nowadays, people seek help and assistance from psychics as they believe that they could help them find the right path in life. Everyone seems to be in search for success, happiness and fulfillment, who doesn't look for these, yes?
Why do people go to psychics?
People go to psychics to:
Know more about their past, present and future
Who wouldn't want to know about what might happen in the future, yes? People opt to know about what is to come so they could be ready for it. Also, they ask about their past and their present so they could relate it to what will happen ahead of their life. It is always better to be prepared and organized than to caught in a situation that you never knew will happen.
Obtain and acquire thoughtful insights, great knowledge, valuable wisdom and absolute understanding about one's self, the people around them and their surroundings
A lot of people get confused, depressed, unmotivated, miserable and dispirited because they have experienced hardships and misfortunes in life. So they go to psychics to gain all these in order to be mentally, spiritually and emotionally happy and content.
Gather information and knowledge on what to do regarding their career growth, business development, financial stability and overall success advancement
Sometimes, making decisions about money matters could be too much for one person. That is why a lot of businessmen, career-oriented individuals and financially confused people go to psychics to seek their good advices on how to handle stress about financial issues.
Get sufficient and beneficial guidance for spiritual, mental and emotional firmness and steadiness
When things are rough and hard for a person, they tend to break and lose themselves to their problems. When this happens, they get breakdowns and their spiritual, mental and emotional state collapses. Psychics would be able to help them up when they feel so down, they could provide enlightenment and encouragement for them to live on and start a new path in life.
Ask about what they could do regarding issues of love and relationship
This one is a pretty common reason why people go to psychics. They ask about love, like when will it come? Who's the soulmate? Is it time to settle down? Will he or she come back? Why did he or she leave? Am I ever going to be happy again? Even if some of us do not admit, it is fairly obvious that all of us are scared to not be able to find love. It is the ultimate goal of the human race: To love and to be loved.
Are there actual accurate psychics?
First of everything, you must know that psychic readings are never 100% accurate. It is just a glimpse in the future and what the psychics see are blurred images, visuals, symbols and colors that they would have to interpret and decipher in order to relay the message to the receiver. Yes, they do get messages and information about a person's future but remember that the future could change and it depends on the choices, decisions and decisiveness of a person.
Although, yes, a psychic may somehow give very accurate readings to their clients especially when they have a lot of experiences, plenty of accomplishments and a great deal of exposure to problematic clients and confused customers. If this is the case then the psychic might have obtained great knowledge and wisdom and might have been able to heighten their intuitive abilities already. By then, they would be able to give accurate and beneficial psychic readings.
~2018-03-21
Love Reading and How it Could Help You in Your Love Life
What is a Love Reading?
Love readings are reading sessions that psychics offer and give to people who would want to ask their questions regarding love life. It can supply and dispense necessary and beneficial advices and insights that might save a heart from being shattered and crushed or it can also help the heart of a person to grow deeper and fonder in love.
Love readings could open concealed information and knowledge and welcome you to the path of a healthy, satisfying and blissful relationship with your partner. Love psychic readers could help you know more about what's important in a relationship, like health, love, sex, trust, and patience, and mold it into something firm and steadfast that will allow both partners to strengthen and harden the foundations of the relationship.
Usually, most of the readings that most of the people seek involves problems and difficulties that are related to love and the complexities and intricacies of people who are in love. This only states and reflects how relationships could bring out the best in people, but it could also bring out the worst in us.
People get so unpredictable and as we age we just wish that we could understand better what love is and what is in store for us. We wish that we meet the person who is destined to be with us as soon as possible because, whether you admit it or not, all of us would want to be married, settle down, have kids and spend the rest of your life with "The One". This is mostly the reason why people are anxious and distressed in finding their great love.
How could a love reading help you with your love life?
Psychics can "see" what most people could not see and that is most probably the best reason why you would go to a psychic for a love reading. They could tune in to your vibration or make a connection with the spirit guides to gather and accumulate knowledge and information regarding your love life.
Keep in mind, that a love reading could do wonders, like:
- strengthen your relationship with your lover
- be advised if your lover is being faithful to you or not
- let you know what you can do to bring back the person whom you lost or if he or she has the possibility of actually coming back to your arms
- you will be enlightened and inspired to improve and change for the better
- you will be guided with the big decision that you will have to make for your happiness and peace of mind
- you will be notified if their blockages that might affect your relationship
A psychic love reading could release and absolve the negativity that blocks your system in order for positive energy to seep and surge through your whole being and it will make you more attractive to other people, therefore attracting a possible and potential significant other.
A love psychic reader could also consult with the spirit guides to ask them if you are on the right passage in life and, whether or not, you are with the right person. By calling onto the spirit guides, they can have an access to your Akashic records, that is an incorporeal and transcendent archive that reveals and discloses information about your past, present and future occurrences and events.
There are lots of different websites on the internet that provides love readings for a fee and some even offer love reading sessions for free! All you have to do is do your research and make sure that the website is legitimate and genuine. We don't want you getting all carried away with a fake and phony website, yes?
~2018-03-20
Your Satisfaction Guaranteed
Here at the Psychic.com.au, we endeavour to provide you an affordable psychic/clairvoyant reading over the phone. We have many professional readers to present you with genuine and honest readings.
We are a SCAM-FREE Claivoyant Line
We guarantee that you will not experience any form of scam from our hotline. The listed mediums are honest, genuine and caring and will always be there to guide you. We are here to help you improve any aspect of your life.
If you find a medium has been fraudulent in anyway such as telling you to send them money to lift a curse or ask for your personal details in any way, then please contact us immediately. You may be eligible for a $300 reading gift voucher. We will make every effort to ensure that you receive the best affordable clairvoyant reading experience.
This site and its owners are not liable for any direct, indirect, incidental, consequential, or punitive damages arising from using this site, the psychic contractors listed on it, or its content. By giving us your email address you agree to allow us to send you occasional marketing materials. We will never pass your details to another company.
You must accept and agree to our Terms of Use before using our services.
CALLING FROM OVERSEAS

​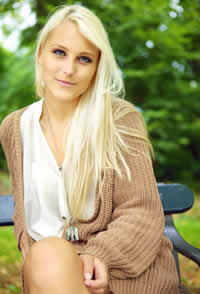 Genuine Clairvoyants can help you find solutions to any stressful situation