PHONE CHARGE

Mobiles/Payphones higher call rate applies.
SP: Access Positive
CALL NOW FOR GUIDANCE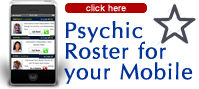 Money Back Guarantee
If you are unhappy with your credit card reading, read our Refund Policy to see how you can get a refund. Not available with 190 calls.

Looking for a Real Clairvoyant Reading?
A psychic is a seer, a diviner, a spiritually realised person who can delve deep into your psyche, mind or soul. They are able to bring out truths about yourself and guide you through life. Are you seeking someone with great intuition and heightend perceptive abilities to help you interpret signs or clarify confusing experiences? Here at Psychic.com.au we aim to improve many prospects of your life through readings with our professional team. Please select from one of the following exceptionally talented mediums located in Perth, Sydney, Melbourne and other locations.
Real Client Testimonials
Read testimonials we've received from our genuine and satisfied clients.

MOON (ACCESS CODE 171)
"I would like to say I had a reading of moon. How amazing she is, the situation my mother and I are going through she picked it up and was spot on. She is very professional in her manner and is just so good. I highly recommend her." - Ree, 9/1/2017
Save this link in your iPhone, iPad or smart phone and see the readers available instantly!
15 Ways to Save a Struggling Relationship
Every relationship passes through different kinds of phases, difficulties and struggles. It's not always rainbows and butterflies, there will always be the bad days and the challenging times for both of the people involved in the relationship. When you see yourself and your partner struggling and stumbling your way to fight for the romance that you built together, just have faith in each other and believe that you will be able to overcome any obstacles and problems that come your way. Make sure to be strong for each other and remind yourselves how much you love each other.
No, relationships do not happen just because of luck and chance, it may somehow be a part of it but you have to exert lots of effort and determination to continue forward with each other, hand in hand. You always have to try and make an effort to fix something that has been shattered by the pain caused by the endless challenges and difficulties that you go through. Fight for what is yours and never give up on the person whom you love the most.
Here are some great insights on how you could fix and continue on with your relationship even if the both of you are struggling as a couple.
1. Make sure to put your relationship back on top of the list of your priorities. You do know that a relationship becomes exciting and full of happiness when you invest in it and take care of it, yes? Just like when you and your partner were just new couples who used to be so sweet and loving with each other? Yes, remember that and relive that moment. Remind yourself how much you love your partner and tell them how much you do. Spend most of your time with them and do things that you both love and enjoy doing.
2. Accept that your relationship is not perfect and that you will definitely face lots of troubles and problems through your journey. Lessen your impossible expectations and focus on the attainable reality to lessen the disappointments, frustrations and aggravation between the two of you. Do not focus on the negative things or what wrong your partner did because it will only attract negative vibrations and energy.
3. Never insult or belittle your partner as words are powerful and it can damage a person if you use derogatory and disparaging words towards your partner. Yes, you are angry or frustrated but that doesn't give you the right to throw hurtful words and demeaning thoughts. When in heat of an argument, calm yourself down and opt to use words that are more respectful.
4. Don't ignore big issues, problems and important matters that need your attention. Do not act as if everything going to be okay when you know that things could get out of hand. It could be damaging to the relationship. Act and do something about it to keep the relationship from slowly falling apart.
5. as much as possible, try not to blame everything on your partner. If something goes wrong, calm down and think of how and why it happened. Did you do something wrong as well? If yes, then there is no point in blaming the matter to your partner. If no, then just move on and fix whatever has been broken. It wouldn't do the relationship any good if you find faults and blame each other for everything that goes wrong.
6. Always keep in mind that you should never try to change your partner and stop the delusion that you can hone them into someone who they are not. Accept them as to who they are and what they have because that is what's going to make you feel satisfied and contented with the relationship. Do not look for something that your partner does not possess.
7. Always remind yourself as to why and how you feel in love with your significant other. Is it because of their smile? Or the way they laugh? Or the way they offer you the last piece of pizza on the box? Or is it how they deliver their corny yet funny jokes? Keep them in your heart as those are genuine and true memories and emotions that you can hold on to when things get rough. You can also try to do everything again to strengthen your relationship.
8. You should know how to forgive. Yes, your partner is not perfect as no one is and they could definitely make mistakes in the duration of your relationship. However big or small their faults and mistakes are, if you really want to pursue and continue the relationship then you must forgive them. To forgive them is to allow yourself to let go of what had hurt you and look forward to a better future together.
9. Be present. This means to allow yourself to give your full attention to your partner when you are inside one room or when you are talking to one another. Make sure to really be there, listen to what they have to say and respond wholeheartedly.
10. Sit down on the couch and ask them to share things with you and ask them how their day went or how was work for them or is something stressing them out? Do not be pushy but allow them to open up naturally. This will allow you to be updated about how your partner is doing and how they are feeling as of the moment.
11. Express yourself and let your partner know about your thoughts and feelings. They wouldn't know unless you tell them so start being open as well. If you can't handle something, be honest and tell them, if you cannot do something as it is out of your league, then go and tell them that you need help. Let go of your pride and ego and face the odds together.
12. Never keep secrets to your partner. You are not protecting anyone if you do not tell them that you are going bankrupt. Be honest and work things out together and do not shoulder the problems alone. You are together because you chose each other.
13. If you say or promise anything, you should keep it and be true to your word. If not, it will cause a lack of trust in the relationship. Trust is important to have with each other.
14. Always appreciate your partner and whatever it is that they do. Be it small or big things and matters, let them know that you value them and that you are grateful that you have them in your life. Make your significant other feel important and loved all the time. Keep the love burning.
15. Lastly, dream together. Talk about your plans and dreams and what kind of future you would want to build for yourselves and for your future family. Compare your dreams and create a realistic timeline for you to follow and achieve your dreams.
It is normal for relationship to fall for a while, especially if you feel like the world if crumbling down on the both of you but allow yourselves to pick up the pace and fight for what is right and for what you want. Everyone of us here on Earth is facing a battle that we know nothing about. Just be strong and remind yourselves why you wanted to start the relationship in the first place and why you feel in love with each other.
~2018-03-19
6 Most Practical Relationship Advice for Gay People
Most gay men from all over the world are struggling, enduring and making every effort to find true and genuine love with another man. Despite this homophobic community and culture that is prejudiced against the homosexual people, gay men try to remain positive and enthusiastic about searching for Mr. Right and that they pray that they would be able to find what they are looking for.
Gay men were not educated on how they will be able to find true love, nor were they ever encouraged to do so. Especially before when they have been shamefully discriminated and treated differently by our society. They never received great wisdom, useful advices and good guidance on how to date other men because it was being discouraged before, and up until today, by some of the old, conservative and traditional people.
Moreover, even if they are fortunate enough to find a man who is deserving for their love and care, they haven't been given a manual as to how they could sustain and prolong a healthy and intimate relationship with their chosen partners.
Here's the truth, gay relationships are very satisfying, beneficial and fulfilling if the gay men who are romantically involved with each other are aware that they need to put in a lot of effort, awareness and commitment in the relationship to nurture and strengthen its growth, intimacy and to make it work. Here are some of the things for the relationship of gay people to work:
1. Remind yourselves why you have chosen each other and do it often
Of course, there is always a reason as to why one of your past relationships did not work out. It could be because your previous partner was a cheater and you have been cheated on for so many time already or it could be because he was a narcissist and he loved himself above all things, more than you even or it could be because your partner lack depth and you do not have anything to talk about other than sex
You know you'll feel it when the love is true and genuine and somehow everything just feels right with this certain person. It may be because he is talkative and is open to sharing everything that happens in his everyday life. It's true love if you do not love him for his money nor his physical appearance. Remind yourselves everyday on why you chose each other over other people.
2. Know and discuss about your limitations, boundaries and restrictions in the beginning of the relationship and follow it
This allows you to have a decent conversation with your partner. Sit and talk to each other about the relationship that you both want to attain and settle some ground rules. You have t make sure that your partner is at the same page as you are because it won't work out if he wants an open relationship with you and you already want something serious. And also, if the both of you are ready to take on a serious and steady relationship then fix some relationship parameters like do not date anyone while you're both committed to each other and follow these rules.
3. Trust your partner and be trustworthy
Do not allow your relationship to revolve around jealousy. Make an extra effort to make yourself trustworthy in the eyes of your partner and do not involve yourself into something that you know would make him jealous of the people around you or the people you are with. For example, stop partying on weekends when your boyfriend doesn't feel comfortable about it. Listen to what he says and be considerate, it might save and prolong your relationship. Also, don't just go and accuse him of cheating or something that he didn't do. Trust him.
4. Do not be clingy
We all know that it feels good to be with someone whom we love and adore with all our hearts, especially if it is the beginning of the relationship. You want to be with your special person every waking moment. This has been abused by a lot of couples today. Being together all of the time can make the candle burn out faster. You have to make sure that you give each other ample amount of space and time to move on your own and do your own personal things like work, business matters or personal errands. Give each other a room to breathe.
You can try to do things that you were doing before you met and became a couple with your significant other. Keep on doing these things and make yourself a little busy to acquire your "me" time. Your partner will be kept interested in you if you do so.
5. Be passionate about the relationship and keep things lively, vigorous and positive
Yes, it may sound nice to be in a good routine with your partner and just keep doing things repeatedly because it can give you a sense of security and stability but in reality, it can bore you or your partner and one of you will eventually do something livelier and more exciting than netflix and chill or afternoon coffee dates.
Try to plan out of town, weekend trips every now and then or surprise your partner with a romantic candlelit dinner on a Friday night. Spice things up and make sure that he enjoys every little thing that you are doing. Do not fall into routines as the relationship could turn out as a bore if you do so.
6. Make the relationship, as well as each other, your priority
Just like any other relationships out there, you have to prioritize your relationship. Not to the point that you do not do anything else but be occupied and focused on your relationship with your partner but to the point that you are inspired to work and earn more money for your relationship or for your boyfriend. Prioritize your relationship and make sure that however busy you may become with other important things, you still do not forget to give time and spend time with your lover every once in a while.
Go out, watch movies, eat outside, grab coffee, drive around, have sex, and just be happy with your partner. Do things regularly and do things out of the norm. Balance your work life, your personal life and your love life and make sure to always communicate and talk to each other about everything under the sun. Assure them that you love them and you want to spend forever with them.
~2018-03-18
Your Satisfaction Guaranteed
Here at the Psychic.com.au, we endeavour to provide you an affordable psychic/clairvoyant reading over the phone. We have many professional readers to present you with genuine and honest readings.
We are a SCAM-FREE Claivoyant Line
We guarantee that you will not experience any form of scam from our hotline. The listed mediums are honest, genuine and caring and will always be there to guide you. We are here to help you improve any aspect of your life.
If you find a medium has been fraudulent in anyway such as telling you to send them money to lift a curse or ask for your personal details in any way, then please contact us immediately. You may be eligible for a $300 reading gift voucher. We will make every effort to ensure that you receive the best affordable clairvoyant reading experience.
This site and its owners are not liable for any direct, indirect, incidental, consequential, or punitive damages arising from using this site, the psychic contractors listed on it, or its content. By giving us your email address you agree to allow us to send you occasional marketing materials. We will never pass your details to another company.
You must accept and agree to our Terms of Use before using our services.
CALLING FROM OVERSEAS

​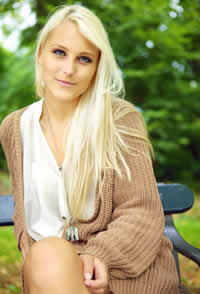 Genuine Clairvoyants can help you find solutions to any stressful situation