PHONE CHARGE

Mobiles/Payphones higher call rate applies.
SP: Access Positive
CALL NOW FOR GUIDANCE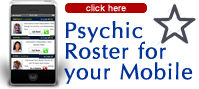 Money Back Guarantee
If you are unhappy with your credit card reading, read our Refund Policy to see how you can get a refund. Not available with 190 calls.

Looking for a Real Clairvoyant Reading?
A psychic is a seer, a diviner, a spiritually realised person who can delve deep into your psyche, mind or soul. They are able to bring out truths about yourself and guide you through life. Are you seeking someone with great intuition and heightend perceptive abilities to help you interpret signs or clarify confusing experiences? Here at Psychic.com.au we aim to improve many prospects of your life through readings with our professional team. Please select from one of the following exceptionally talented mediums located in Perth, Sydney, Melbourne and other locations.
Real Client Testimonials
Read testimonials we've received from our genuine and satisfied clients.

MOON (ACCESS CODE 171)
"I would like to say I had a reading of moon. How amazing she is, the situation my mother and I are going through she picked it up and was spot on. She is very professional in her manner and is just so good. I highly recommend her." - Ree, 9/1/2017
Save this link in your iPhone, iPad or smart phone and see the readers available instantly!
Ways to Make the Most of Your Psychic Reading Experience
Psychic readings are being a trend nowadays as people see it as something that could help them see the real situation at hand. It could also help people to understand their current state and condition of their well being in order to fully comprehend what they really want in life and who they really want to become in the future.
People go to psychics to ask for the future, which is normal and just okay, but there is a greater way to fully utilize psychic readings and that is to ask about the past and the present happenings and circumstances to be fully aware of the things that you have done, the things that you have decided upon and the things that you should be focusing on at the moment to be a better person and to have a better life ahead.
Why would you want a psychic to validate the things that are happening today?
Well, because sometimes, you aren't really fully aware of what is happening and why it is happening to you. You current situation, which is causing you distress and confusion at the moment, could be because of an earlier decision that you have made in life that you thought was for the better, but it turns out that it is making things hard for you. Sometimes, you just need someone to remind you of the things that you have done wrong so that you could accept the outcome of it today and focus on doing better next time.
Psychic readers would be able to pinpoint the causes of stress and tension that you are feeling right now and once you are aware of it, you could start aiming for the best outcome and turning the tables so you could get out of that difficult and problematic situation.
Should I always follow what a psychic reader is telling me to do with my life?
To be honest, no. Yes, you should listen to what they have to say regarding the things that they have seen about you, your work, your love life, your relationships with other people, your issues with yourself and a lot more but you do not always have to follow their advices to you. They are there to open your closed eyes, clear your cluttered mind and make you mindful of the things that are happening today that you should be conscious of.
Psychic readers are here to enlighten, inform, illuminate and apprise you about the things that you haven't been fully aware of and they will give you useful advices as to what you could do to make the situation better but it is always up to you if you will follow their advices. Remember, that it is still in your hands to decide on what kind of future you would want to have for yourself. It is never in another person's decision about what you should do.
Take all the insights, enlightenment and guidance that you could get from these genuine psychic readers and think about all of it when you get home. Make sure to open your mind to the possibilities and chances that you could miss if you do not take their advices seriously and make sure that you are ready to take on the responsibilities.
Genuine and real psychics are always willing to help. Yes, always, and you would feel that once you have seated in front of them for a psychic reading. They are there to help and they have their own way or method to do so. It is up to you if you will take their advices and guidance seriously or if you would still rely on your own knowledge to move forward in life.
~2018-06-24
Find a Psychic
Nowadays, a lot of people seem to believe and have faith in psychic and their abilities, causing them to book or schedule themselves for a psychic reading in the hopes of learning a lot of things about the future and what is in store for them. Although, yes, psychic readers could see things in the future and they could tell you something that you have no idea about, there is a better way of benefiting more from psychic readings.
Instead of asking about the future, you could ask your psychics about your past experience and your present episodes in life. They could see how your struggling, striving and making an effort in life at the moment and they could see your regrets, grievances and disappointments in life. Now you would ask why that matters and what the psychics can do about it, yes? Well, for one, they could give you useful advices and counseling regarding your current problems, situations and difficulties. You could use these advices to hone and develop yourself to be someone whom you have always wanted to be. Aside from these advices, they could offer you guidance and a few wise words that you can take so that you will be able to think clearly and distinctly about what you want in life and how you could achieve your goals and dreams.
Psychic readings are fun to have and the words left to you by a genuine psychic are good food for the soul. If you are not a skeptic and if you feel like you will benefit something from it then, by all means, go and book yourself a psychic reading and you will be informed of the things and knowledge that you haven't got an idea about.
But how can you find a genuine and real psychic?
Unfortunately, there are a lot of charlatans and fake psychics roaming around this world who claims to possess great psychic abilities. Oftentimes, they are convincing and persuasive people who would make you interested about their so-called abilities and would make you want to have a psychic reading with them. Be aware as these people only want to rip you off of cash and does not mean to do and deliver anything good to you.
First, trust the people around you if they say that a certain psychic is a good and genuine psychic, especially if there are a number of people who are willing to vouch for this psychic that they are authentic and legitimate. This could be because they might have experienced the greatness of this psychic and might have proven that their abilities are genuine and real.
Second, you must know that they do not look like how the media portrays them to look like. They do not necessarily have bandannas on their heads and they do not wear long scarves around their bodies. They could look very normal and that might surprise you. You should know what to expect and not dwell on the traditional psychic appearance.
Third, if you given them the benefit of the doubt and tried to have a reading, keep in mind that genuine and real psychics would never let you do the talking. They should only ask you limited questions to know your name, your date of birth and your questions to them but they should never ask anything about your work, your friends, your family or anything that could tell them a lot of information about you.
Fourth, it is okay that they charge an amount for a psychic reading as most psychics do this for a living but they should never ever ask more than the regular cost and they should never tell you that you must pay more because they will be lifting a curse from you. These are the works of charlatans and you must leave immediately if they start telling that to you.
So yes, ask around your town or from your family and friends if they know someone or if they could recommend a genuine and good psychic for you to have a reading with. This is probably the best way to know if a psychic is genuine or not.
~2018-06-23
Your Satisfaction Guaranteed
Here at the Psychic.com.au, we endeavour to provide you an affordable psychic/clairvoyant reading over the phone. We have many professional readers to present you with genuine and honest readings.
We are a SCAM-FREE Claivoyant Line
We guarantee that you will not experience any form of scam from our hotline. The listed mediums are honest, genuine and caring and will always be there to guide you. We are here to help you improve any aspect of your life.
If you find a medium has been fraudulent in anyway such as telling you to send them money to lift a curse or ask for your personal details in any way, then please contact us immediately. You may be eligible for a $300 reading gift voucher. We will make every effort to ensure that you receive the best affordable clairvoyant reading experience.
This site and its owners are not liable for any direct, indirect, incidental, consequential, or punitive damages arising from using this site, the psychic contractors listed on it, or its content. By giving us your email address you agree to allow us to send you occasional marketing materials. We will never pass your details to another company.
You must accept and agree to our Terms of Use before using our services.
CALLING FROM OVERSEAS

​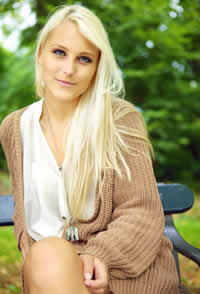 Genuine Clairvoyants can help you find solutions to any stressful situation