PHONE CHARGE

Mobiles/Payphones higher call rate applies.
SP: Access Positive
CALL NOW FOR GUIDANCE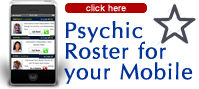 Money Back Guarantee
If you are unhappy with your credit card reading, read our Refund Policy to see how you can get a refund. Not available with 190 calls.

Looking for a Real Clairvoyant Reading?
A psychic is a seer, a diviner, a spiritually realised person who can delve deep into your psyche, mind or soul. They are able to bring out truths about yourself and guide you through life. Are you seeking someone with great intuition and heightend perceptive abilities to help you interpret signs or clarify confusing experiences? Here at Psychic.com.au we aim to improve many prospects of your life through readings with our professional team. Please select from one of the following exceptionally talented mediums located in Perth, Sydney, Melbourne and other locations.
Real Client Testimonials
Read testimonials we've received from our genuine and satisfied clients.

MOON (ACCESS CODE 171)
"I would like to say I had a reading of moon. How amazing she is, the situation my mother and I are going through she picked it up and was spot on. She is very professional in her manner and is just so good. I highly recommend her." - Ree, 9/1/2017
Save this link in your iPhone, iPad or smart phone and see the readers available instantly!
Nowadays, it is hard to trust anybody. You do not know when people are actually reliable and trustworthy or when they will stab your back and betray you. This could also be true about finding genuine, authentic and honest psychics. You will never know if one is legitimate unless you try having a reading with them, which could cost you your time, your money and your effort into doing so but who cares? Once you get to find a genuine psychic, who does not mean to tell you lies and false readings and rip you off, you will actually be amazed and overwhelmed at how much they could help you understand and comprehend your whole life.
Why is it important to find a good and authentic psychic?
Unless you do not care that somebody is feeding you lies and falsehoods then it doesn't really matter if the psychic you are seeing is genuine or not. But of course, the people going to psychics and mediums are actually in a state of confusion, loss, deficiency and misery that they need someone who could enlighten and encourage them to live on and help them see the right road to the happiness and success that they have been waiting and seeking for.
Genuine psychics would not have the intention of lying to you just to get your money. They will try their best to tune into you and your energy and give you a reading along with the advices, counseling and insights that you need most. Also, finding yourself a legitimate and real psychic means getting what you paid for and these days, there are no such thing as free readings anymore.
What are the traits of good psychics?
They never judge their clients. Yep, as it is their rule to never mix their personal feelings, emotions and opinions when they give out readings. They will know things about the clients, things that are somehow embarrassing and things that the client might not want to be known to anyone but a good psychic will definitely catch such information and that should be okay as they should never judge their clients. They know that their personal take in the situations and occurrences in the client's life is irrelevant and insignificant.
They will not say things that will make their clients scared or feel any discomfort. A good psychic should make you feel at ease and comfortable all throughout the duration of the reading. They should never tell you about bad lucks and curses thrown upon you. In fact, the session should make you feel good, enlightened and encouraged.
They have the best intentions at heart. Given this, they should never tell lies and false predictions. If they do not get the answer to a certain question that a client asked, then they will tell them straight ahead. Good psychics are honest and it does not necessarily mean that they are charlatans or frauds when they cannot see something that a client has been asking for. It could just mean that it is not meant to be or it just won't happen.
They will be reminding you that whatever they see in your future, the decision should always be made by yourself. Yes, they should never tell you what you should do with your life and that they should never force you to make a certain decision that you should make. Of course, they are there so they could suggest and advice you on what to do but it is still up to you if you follow their advices. It is indeed your life and your choices to make so the psychic should know that and respect you for it.
They respect your views, your opinions and the whole of you as a person. We all have different beliefs, don't we? A good psychic knows that and they should never force their clients to believe into something that they are being skeptical about or something that is against the beliefs of their religion or race. Good psychics should be sensitive and should know what to say and what not to say in order to make their clients happy whilst staying true and real.
~2018-01-22
Online reading with a clairvoyant
A clairvoyant is a person who claims to have psychic ability that allows them to gather information, details and knowledge about another person's past, present and future. They are able to see these information through images, shapes, symbols, colors or visions. They just randomly "see" visions before them and because they have intuitive abilities as well, they are able to interpret, decipher and elaborate the significance and meaning of the visions that they see before they relay it to the person involved.
Usually, people go to clairvoyants for a reading if they want to know something about their past, present and future. Yes, they could ask about their future which kind of sounds like they want a prediction from the psychic but most people nowadays go to psychics, clairvoyants and mediums to obtain and acquire information, knowledge and appreciation in order to allow themselves to be better people and to do better in life. In line with that they also go to psychics to be able to achieve and gain a deeper intuitive understanding, realization and respect towards life and what is about to happen.
Basically, an online clairvoyant consultation is just the same as a normal and in-person clairvoyant sessions. The only difference is that they are being done either via email messaging or phone call.
How do you get an online reading?
Well, you can either get a recommendation from a friend and ask if they know good online clairvoyants who might actually be very reliable, beneficial and practical for you to contact and consult with as well.; or you can just do your own research online and search for trustworthy, principled and reputable psychic companies online that offers online psychic or clairvoyant readings.
Typically, online readings would be paid via credit card transactions and online psychic companies would offer a certain amount for a minimum time frame. For example, $50 for a minimum of 20 minutes. If you come to think if it, it is very easy to get yourself an online reading, all you have to do is make sure that you have your credit card details ready and you're set to go.
What should I expect from online clairvoyant readings?
Well, it all depends on what you want to know and what your questions are. But of course, it is always safe not to put too much expectations from anything to avoid frustrations and disappointments. You could save yourself from negative emotions if you plan ahead before calling or emailing the psychic. If you will only avail of the shortest time limit that they could offer for readings then you might want to list all your questions on a sheet of paper beforehand. Do not expect precise and exact answers such as dates and names of people as clairvoyant visions could be vague and unclear and the clairvoyant will just have to use his or her intuitive ability to relay the message, knowledge and information to you.
But expect the reading to be a little more accurate than that of a personal reading because online of phone readings give the psychics lesser chances of cheating as they would not be able to assess you by the way you walk, you talk and you dress. They could only rely on the energy connection that they should be able to make even when you are miles apart.
Clairvoyants do not actually need to see their clients and personally give the readings. All they have to do is to concentrate and allow themselves to connect to the sitter's or client's energy. A good and genuine clairvoyant will be able to give you fine and beneficial readings and advices with the use of their abilities and nothing else. They will have hearts of gold and would only want the best for their clients.
~2018-01-21
Your Satisfaction Guaranteed
Here at the Psychic.com.au, we endeavour to provide you an affordable psychic/clairvoyant reading over the phone. We have many professional readers to present you with genuine and honest readings.
We are a SCAM-FREE Claivoyant Line
We guarantee that you will not experience any form of scam from our hotline. The listed mediums are honest, genuine and caring and will always be there to guide you. We are here to help you improve any aspect of your life.
If you find a medium has been fraudulent in anyway such as telling you to send them money to lift a curse or ask for your personal details in any way, then please contact us immediately. You may be eligible for a $300 reading gift voucher. We will make every effort to ensure that you receive the best affordable clairvoyant reading experience.
This site and its owners are not liable for any direct, indirect, incidental, consequential, or punitive damages arising from using this site, the psychic contractors listed on it, or its content. By giving us your email address you agree to allow us to send you occasional marketing materials. We will never pass your details to another company.
You must accept and agree to our Terms of Use before using our services.
CALLING FROM OVERSEAS

​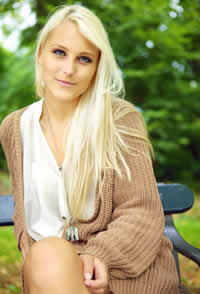 Genuine Clairvoyants can help you find solutions to any stressful situation