PHONE CHARGE

Mobiles/Payphones higher call rate applies.
SP: Access Positive
CALL NOW FOR GUIDANCE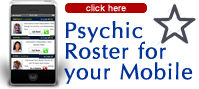 Money Back Guarantee
If you are unhappy with your credit card reading, read our Refund Policy to see how you can get a refund. Not available with 190 calls.

Looking for a Real Clairvoyant Reading?
A psychic is a seer, a diviner, a spiritually realised person who can delve deep into your psyche, mind or soul. They are able to bring out truths about yourself and guide you through life. Are you seeking someone with great intuition and heightend perceptive abilities to help you interpret signs or clarify confusing experiences? Here at Psychic.com.au we aim to improve many prospects of your life through readings with our professional team. Please select from one of the following exceptionally talented mediums located in Perth, Sydney, Melbourne and other locations.
Real Client Testimonials
Read testimonials we've received from our genuine and satisfied clients.

MOON (ACCESS CODE 171)
"I would like to say I had a reading of moon. How amazing she is, the situation my mother and I are going through she picked it up and was spot on. She is very professional in her manner and is just so good. I highly recommend her." - Ree, 9/1/2017
Save this link in your iPhone, iPad or smart phone and see the readers available instantly!
What is the Difference Between a Psychic and a Clairvoyant?
Oftentimes, people confuse psychics and clairvoyants and these two words get interchanged a lot. However, there is a number of differences between them. To evidently distinguish the two, we will have to discuss each topic first.
What is a Clairvoyant?
Clairvoyance is the capability to see things that are hidden. Oftentimes, this is used in remote viewing and is credited when locating objects or people that went missing. Clairvoyance has been used in several ways, though there is no scientific evidence how it works, but there are a lot of people who have accepted clairvoyance and have claimed to use it in a number of ways.
A woman named Evelyn experienced a form of clairvoyance called "clairaudience." This means that she hears things instead of seeing them. Sometimes, she claims that she would hear words loud and clear, tipping her off that something was happening. This made Evelyn worry about herself. She went to the doctor and got evaluated for hearing and mental problems.
Evelyn would sometimes just hear one or two words that would tell her about something going on, like when her mother went on a cruise the other year, she woke up in the middle of the night because a voice inside her head said "flood." Worried, she called and made sure her mom was alright. But the next day, Evelyn went to her mom's house to feed his cats and found that a water pipe had erupted.
Other types of clairvoyance include claircognizance and clairsentience. Some clairvoyants believe that visions and dreams seen during meditation are forms of clairvoyance as well. Another clairvoyant, Arran, who practices shamanism, says his ability manifests themselves when finding lost objects. People call him when they've lost their car keys or when the cat disappeared. Arran says he just knows where the objects are and tells their owners where they can find them – and he is always right.
Both Evelyn and Arran have honed their abilities with practice and advise newbies to embrace their gift.
What is a Psychic?
The word psychic comes from the Greek word "psychikos" which means breath of life. A psychic person has the ability of ESP – Extra Sensory Perception, which is commonly referred to as the sixth sense. A psychic can be in touch with their own as well as anybody else's soul. They can do a soul reading, enabling them to connect with someone's soul through their energy field or aura. Psychics can also read information about a person's past, present, and possible future.
Giving a consultation or psychic reading includes intuitively perceiving information about the person. Many people see psychics because they want to know about what the future has in store for them; this gift is called precognition. Nevertheless, what precognition foretells may be changed by decisions we make including our own free will. Psychics are able to get a feel of the map ahead and what may happen in the future, though in the end, the choice of the path will depend on the person.
A psychic can access a person's auric field and can determine some information about the person or sitter. Some information can include the person's feelings, thoughts, fears, and memories. Their insights, though, are limited to the material world and not communicating with spirits.
Main Difference Between Clairvoyants and Psychics
In reference to the information above, the main difference is that clairvoyants have the ability to see hidden or lost objects and psychics are able to collect some information from a person though his aura. Psychics can tell the person's possible future through a gift called the Extra Sensory Perception.
In this day and age, getting a psychic reading does not have to be done in person. It is now possible to get a clairvoyant or psychic over the phone or through online means. Some even get a psychic reading through e-mail or Skype, making it more convenient for the sitter.
~2017-05-29
Spirituality In the World of A Psychic
Psychics and spirituality are allied subjects. In fact, they are both integral to each other. This is because the very subject of psychics deals with the spirit, mind or soul.
Spirituality, as the word denotes, deals with the soul or spirit and by extension, divine spirit or energy normally referred to as God. Spirituality is a godly or divine state of mind. Though it is difficult to compartmentalize the heart, mind, soul and spirit, somehow, the heart is generally considered to be the origin of all worldly desires as distinct from soul or spirit that is associated with divinity and godliness.
While the desires of the heart may have something to do with the heart as the physical organ, spirit or soul is a subtle, non-physical and divine entity. The nature of the desires of the heart may even affect its health. Similarly physical desires also affect the quality of the soul or spirit.
For example, when a person commits a wrongful activity, let us assume stealing, his heart would start beating faster. This is easy to understand because you can feel the increased palpitation. However, the act of stealing creates bad karma and leaves its imprints on the spiritual state of the person. And because spirit or soul cannot be perceived by the five senses, we find it difficult to register the impact.
Spirituality means that you see yourself not as a body but as a soul and a soul that is detached from the body. The soul is immortal and the body is perishable. The true nature of soul is peace, purity, compassion and blissfulness. The desires of your heart can be associated with greed, lust, anger, possessiveness and ego etc. These vices lead to sorrow and unhappiness.
The true goal of spirituality is to influence and eliminate the vicious desires of the heart and give them a positive and noble direction. This helps to remove sorrow from the life and usher in true happiness and peace.
It may be stated that spirituality is the foundation on which the entire structure of life is built. If the foundation is made up of good quality material, the building will stay strong and comfortable to live in.
~2017-05-28
Your Satisfaction Guaranteed
Here at the Psychic.com.au, we endeavour to provide you an affordable psychic/clairvoyant reading over the phone. We have many professional readers to present you with genuine and honest readings.
We are a SCAM-FREE Claivoyant Line
We guarantee that you will not experience any form of scam from our hotline. The listed mediums are honest, genuine and caring and will always be there to guide you. We are here to help you improve any aspect of your life.
If you find a medium has been fraudulent in anyway such as telling you to send them money to lift a curse or ask for your personal details in any way, then please contact us immediately. You may be eligible for a $300 reading gift voucher. We will make every effort to ensure that you receive the best affordable clairvoyant reading experience.
This site and its owners are not liable for any direct, indirect, incidental, consequential, or punitive damages arising from using this site, the psychic contractors listed on it, or its content. By giving us your email address you agree to allow us to send you occasional marketing materials. We will never pass your details to another company.
You must accept and agree to our Terms of Use before using our services.
CALLING FROM OVERSEAS

​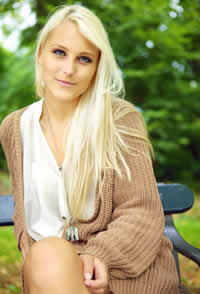 Genuine Clairvoyants can help you find solutions to any stressful situation