PHONE CHARGE

Mobiles/Payphones higher call rate applies.
SP: Access Positive
CALL NOW FOR GUIDANCE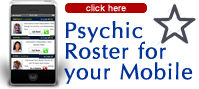 Money Back Guarantee
If you are unhappy with your credit card reading, read our Refund Policy to see how you can get a refund. Not available with 190 calls.

Looking for a Real Clairvoyant Reading?
A psychic is a seer, a diviner, a spiritually realised person who can delve deep into your psyche, mind or soul. They are able to bring out truths about yourself and guide you through life. Are you seeking someone with great intuition and heightend perceptive abilities to help you interpret signs or clarify confusing experiences? Here at Psychic.com.au we aim to improve many prospects of your life through readings with our professional team. Please select from one of the following exceptionally talented mediums located in Perth, Sydney, Melbourne and other locations.
Real Client Testimonials
Read testimonials we've received from our genuine and satisfied clients.

MOON (ACCESS CODE 171)
"I would like to say I had a reading of moon. How amazing she is, the situation my mother and I are going through she picked it up and was spot on. She is very professional in her manner and is just so good. I highly recommend her." - Ree, 9/1/2017
Save this link in your iPhone, iPad or smart phone and see the readers available instantly!
Psychic Cards
Cards have been one of the most common methods or tools used by psychics, clairvoyants, mediums, seers, oracles, prophets and many more to take a peek into a certain person's past, present and future. It started way back in the 15th century and was brought and still being used up until the present day. Formerly, psychic cards were only used by individual people who were somehow practiced and were linked to folklore before adapted and oriented by other big countries such as the United States of America and the whole of Europe.
Hundreds of years had passed and cards are still being used in psychic readings and spiritual guidance and it is still one of the main methods used by modern psychics to provide readings to their clients. Although, nowadays, there are newly developed and created cards that the psychics can choose from. It is believed that in order to give and provide genuine and accurate psychic readings, a psychic must have found the best deck of cards for himself or herself. These cards are going to determine and tell a lot about a person's past, present and future and the psychics will be able to get an ample amount of knowledge and information about their clients' concerns, issues and questions with the deck.
Here are some of the spiritual card decks that you can choose from:
1. Tarot Cards
Tarot cards are basically the most popular deck of cards that are being used today by most of our modern psychics during their psychic reading session. This deck of cards are parted into two, which are the major arcana and the minor arcana.
Major Arcana – Composed of 22 solo cards that ar painted with different symbols, people, and environment and these cards bring most knowledge to the reader. They mean and symbolize the major decisions that a certain person should make in order to walk a fruitful and beneficial path towards the future.
Minor Arcana – Composed of 56 cards that were grouped into 4 suits, which are the Cups, the Sorwds, the Wands and the Pentacles.
Cups – depicts and tells about a certain person's emotions, feelings and relationship matters.
Pentacles – represents the financial aspect of life and a person's life at home
Swords – talks about education and relevant reasoning and arguments in life
Wands – tells you about innovation
Psychics will have to let you shuffle the deck of cards and cut it into half during the reading. The reader will then choose a spread, depending on your concern or what you want to know about, lay down the cards and then start interpreting and deciphering the meaning of the cards that has been chosen.
2. Angel Cards
Angel Cards are somehow the same with Tarot Cards as they can both be used to gain knowledge and information about a certain person's life and it can also provide guidance and insights that the person needs. During an Angel Card reading, the reader will have to spread the cards and connect with a spiritual being from the spirit realm. This being will allow the reader to draw a card that could give you a quote that you will most likely be able to use and relate to your daily life and current situation.
3. Oracle Cards
Oracle Cards are known to have different people, animals, activities and objects painted on them that will guide you through the reading. Every card could help a person think about his or her current situation and allow them to get the guidance and insights that they need. The deck of cards will help you realize what you need to focus on and will try to let you understand what is the most important thing that you need to prioritize first before anything else.
~2019-03-21
Psychic Guidance
Psychic Guidance
What is psychic guidance?
Psychic Guidance is when people depend on and have the confidence that a psychic's ability would be able to help them with their problems, issues, dilemmas and decisions in life. Sometimes, people just experience problems like they have never experienced before, and it stresses them out that they do not know or do not have any idea on what to do about it or how to formulate a solution to put an end on it. It is human nature for people to obtain problems and actually be pressured and worried that they have no power or control over it. This could be the reason why people get depressed and get anxiety and when they do, random thoughts and emotions overwhelm them and they tend to just stop making an effort to fix it.
It is good that, nowadays, people go to psychics for help, whether they want to know anything that is going to happen or what might happen in the future or simply when they feel so lonely and confused and would just want someone who is intuitive to help them sort things that are out of control.
Psychics are able to see and read you and would immediately be able to tell what is currently happening in your life. They could determine the problem or the issue at hand and they would be able to give you the best suitable and fitting solutions and answers to it. They could even give their advices and insights on what you might actually do in order to conquer your problem and move forward with your life. Although, they won't do so unless you them to.
Usually, it doesn't really matter where you are from, whether you are rich or poor, young or old, married or not, as we all have problems and all of us are entitled and allowed to benefit and profit from a psychic reading.
Psychics can help you with:
Marriage problems

Relationship problems

Work-related dilemmas

Career-related decisions

Family Issues

Confusions in life

Being lost
If you just research and ask around about a psychic whom you can go to and seek advices from then that could rewarding and beneficial for you. Not all psychics are good, some are just starting on their journey in spiritual growth while some are just playing around trying to deceive people. You have to know if the psychic that you are consulting with is legitimate and genuine so you could get yourself a good reading that could help you change your life and move forward. Make sure that you have a "connection" with the psychic before believing in what he or she is going to say to you. You will eventually know once the session starts if the psychic is genuine and if he or she was able to connect to you.
Once you have tried having a reading with a good psychic, you would most probable want to stay and remain in contact with them as they will be able to help you out with more of your problems that would come ahead and because it is not at all times that you'll be able to find a psychic that could connect with you.
Keep in mind that we are all born with natural intuitive abilities but not all of us are aware of it and not all of us would want to have anything to do with the ability. If you feel like you want to develop these gifts then to to find someone who can help you. It is never too late to develop you psychic abilities.
~2019-03-20
Your Satisfaction Guaranteed
Here at the Psychic.com.au, we endeavour to provide you an affordable psychic/clairvoyant reading over the phone. We have many professional readers to present you with genuine and honest readings.
We are a SCAM-FREE Claivoyant Line
We guarantee that you will not experience any form of scam from our hotline. The listed mediums are honest, genuine and caring and will always be there to guide you. We are here to help you improve any aspect of your life.
If you find a medium has been fraudulent in anyway such as telling you to send them money to lift a curse or ask for your personal details in any way, then please contact us immediately. You may be eligible for a $300 reading gift voucher. We will make every effort to ensure that you receive the best affordable clairvoyant reading experience.
This site and its owners are not liable for any direct, indirect, incidental, consequential, or punitive damages arising from using this site, the psychic contractors listed on it, or its content. By giving us your email address you agree to allow us to send you occasional marketing materials. We will never pass your details to another company.
You must accept and agree to our Terms of Use before using our services.
CALLING FROM OVERSEAS

​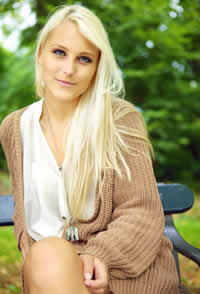 Genuine Clairvoyants can help you find solutions to any stressful situation