PHONE CHARGE

Mobiles/Payphones higher call rate applies.
SP: Access Positive
CALL NOW FOR GUIDANCE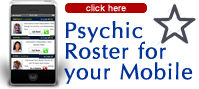 Money Back Guarantee
If you are unhappy with your credit card reading, read our Refund Policy to see how you can get a refund. Not available with 190 calls.

Looking for a Real Clairvoyant Reading?
A psychic is a seer, a diviner, a spiritually realised person who can delve deep into your psyche, mind or soul. They are able to bring out truths about yourself and guide you through life. Are you seeking someone with great intuition and heightend perceptive abilities to help you interpret signs or clarify confusing experiences? Here at Psychic.com.au we aim to improve many prospects of your life through readings with our professional team. Please select from one of the following exceptionally talented mediums located in Perth, Sydney, Melbourne and other locations.
Real Client Testimonials
Read testimonials we've received from our genuine and satisfied clients.

MOON (ACCESS CODE 171)
"I would like to say I had a reading of moon. How amazing she is, the situation my mother and I are going through she picked it up and was spot on. She is very professional in her manner and is just so good. I highly recommend her." - Ree, 9/1/2017
Save this link in your iPhone, iPad or smart phone and see the readers available instantly!
Oftentimes, people believe that if they come to a psychic for help they think that the psychic could eventually give them what they are asking for. Some people have problems about their career, whether it is about finding the right job, applying for the only job available as of the moment or resigning from a hard job that drains them, they think about asking help from a psychic and ask delusional questions such as:
When am I going to be hired?

Is the salary higher than what is being offered in my current job?

Is my boss going to give me bonuses for the year?
These questions could not be answered by psychics.
Also, there are lots of people in this world, worrying and thinking about their love lives as if it is already the end of the world if they would not meet their soulmates in a week. And so they go to psychics to ask for help. Here comes the delusional questions again, such as:
Is he going to love me back?

When is she coming back to me?

Why did she ever leave me?

Tell me, does she love someone else?
Yes, you may ask these questions to the psychic but be ready for an uncertain and an unlikely answer. Psychics cannot determine an exact date as to when your lover might come back in your arms, and they also cannot tell as to why the other person left your company.
Love tarot readings with genuine psychics will assess your situation, read your aura or your vibration and give you a good advice as to what you can do to find your true love.
If you are a bit workaholic and still complaining about not finding true love, then psychics would probably suggest that you lessen your work stress, relax, take a break or a vacation and then meet and mingle with other people who are not people from your workplace.
If you were just dumped or recently got heartbroken, chances are the psychics would assess how you're coping up, read your aura to get a glimpse of what could possibly happen, then they could probably tell you to just focus on work if they feel like your partner is not worth fighting for, or they could tell you to keep fighting for him or her, if they feel like the relationship is worth saving.
But then again, it will still and always depend on you and your choices. Psychics might be giving you great advices but it's still up to you if you will follow them or just ignore them and keep on following what your heart tells you to do. You must remember that psychics are mere advisers and counselors who can help you reach the right way to the best decision that you can ever make for yourself. They are not Gods who can manipulate your future and shape it the way that you want it.
You are the master of your own self. Genuine and authentic psychics will always make sure that they give out the best answers and solutions to their clients. It won't matter if it will somehow hurt you because that suggestions or insight is not what you were planning to hear, but they will say whatever it is that they see in you or in your aura and all you will have to do is to believe and have faith that all they want for their clients is what's best for them.
~2017-12-15
Psychic Kids
Psychic Kids: Children of the Paranormal is television show has been aired on the A&E television network. This show was held by Chip Coffey, a sixty-three year old from Elmira, New York and calls himself an American psychic investigator. He had also appeared on the television program: Paranormal State. Edy Nathan, Chris Fleming and Kim Russo hosts the television show alongside Chip Coffey.
The television series started in the summer of 2008, and was renewed twice to have two more seasons after the first one. The second season aired on the 15th of December 2009 and the last season premiered on the 17th of October 2010.
The idea of the show is that they bring psychic kids altogether with the purpose of harnessing and sharpening their psychic abilities. It is also stated that one of the goals of the show is to make the starred children comfortable and secured with their gifts and to let them feel that they are not alone in this world full of negativity. The notion of letting them freely exercise and express themselves would make it easier and more simple to accept their fates as a psychic and learn more about what they could do or offer to other people.
Do you think it's good that they created a show about psychic but with kids involved?
Partly, yes, partly no.
Partly yes, because as stated above, kids with psychic and paranormal abilities could be overwhelmed that they actually have such abilities and as children, they may or may not have an idea as to what to do with it. Often times, when children find out that they are psychic, like that they can see spirits or ghosts or they can actually foresee glimpses of the future, they wouldn't primarily know what to do. They could just let it be and not realize that they are not practicing and honing a wonderful gift given by God. Or they could be scared because they might realize that they are a teensy weensy different as compared to the other kids on the block.
So, having shows like the Psychic Kids could actually bring a positive and good impact to the kids that are probably experiencing the same things and abilities as the kids on the show. It might help them think that it is okay, and it is somehow acceptable, to have such abilities that not everyone has. It will make them feel comfortable and less scared to showcase it or open up about it. Besides, there is actually nothing wrong with having psychic abilities. Some people just do not know what to do with their abilities when they first know of it.
And partly no, because as the critics of the show said, it is exploiting children. We all know that it is never right to expose and use children especially in this kind of field, where you know that all the people behind the cameras care about is the ratings and how they could actually accumulate more views to get lots of money. It is morally wrong to use children for money purposes but if people are willing to look beyond that, to see the bigger and brighter purpose of the show, which is to give awareness and make the children comfortable with their unusual yet marvelous abilities, then all will be well.
Besides, having to be in that show probably needs the permission of the parents, and they probably agreed to it as long as they children will be taken care of by the management of the show and it seems that they were take good care of.
~2017-12-14
Your Satisfaction Guaranteed
Here at the Psychic.com.au, we endeavour to provide you an affordable psychic/clairvoyant reading over the phone. We have many professional readers to present you with genuine and honest readings.
We are a SCAM-FREE Claivoyant Line
We guarantee that you will not experience any form of scam from our hotline. The listed mediums are honest, genuine and caring and will always be there to guide you. We are here to help you improve any aspect of your life.
If you find a medium has been fraudulent in anyway such as telling you to send them money to lift a curse or ask for your personal details in any way, then please contact us immediately. You may be eligible for a $300 reading gift voucher. We will make every effort to ensure that you receive the best affordable clairvoyant reading experience.
This site and its owners are not liable for any direct, indirect, incidental, consequential, or punitive damages arising from using this site, the psychic contractors listed on it, or its content. By giving us your email address you agree to allow us to send you occasional marketing materials. We will never pass your details to another company.
You must accept and agree to our Terms of Use before using our services.
CALLING FROM OVERSEAS

​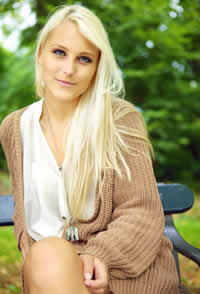 Genuine Clairvoyants can help you find solutions to any stressful situation