Operator Assist
Available 10 am till 6pm daily AET for bookings and Issues.
Billed as Access Positive
CALL NOW FOR GUIDANCE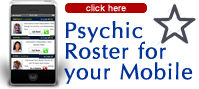 Money Back Guarantee
If you are not 100% happy with the reading we will give you a Full Refund. Available for credit card clients through the auto and manual credit card service. Please call the Helpdesk on 1800 222 362.

Psychic Reading
Genuine psychic readings can assist you moving towards wealth, physical and spiritual health and emotional happiness!
For insight and advice to have peace of mind all you need a psychic reading!
Speak to a Genuine Psychics and find the answers you need!

Credit Card Readings:
AUSTRALIA: 1800 732 337
$2.50 AUD/min, 15 minutes minimum $37.50 AUD
Available 24/7
Billed as Truepay
HELPDESK: 1800 222 362
Operator assisted helpdesk line available 10am-9pm AEST Mon - Sat
Billed as Access Positive
USA/CANADA: 1 888 222 2338
All Other Countries 0011 44 870 495 8019
$2.50 AUD per min, 15 minutes minimum $37.50 AUD
UK London: 0011 44 870 495 8019
$2.50 AUD per min, 15 minutes minimum $37.50 AUD
NEW ZEALAND: 09 925 0444
$2.50 AUD per min or ($3.25 NZD approx), 15 minutes minimum $37.50 AUD
Phone Charge Readings:
*

Please note public phones and mobile phones will be extra.
NEW ZEALAND: 0900 800 80
$3.50 NZD/min

---
If a Psychic Phone Reading is what you are looking for...
Simply call the psychic hotline to receive an amazing and genuine reading to help you with your troubles. A genuine psychic is able to give you answers from problems relating to your

love life | family | career | business | dreams | finances | relationships | past | present | future and more!
---
How can I obtain a psychic reading?
Psychic Reading by Phone
If you want to speak to a psychic over the phone (telephone psychic reading), please visit the pages below. These pages will give you information on what you need to do to have a psychic reading and pay using your credit card or your phone line.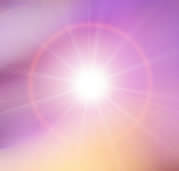 Credit Card Psychic Reading
Pay using your credit card and speak to a genuine psychic, clairvoyant or medium of your choice. Credit card readings are available for Australia, New Zealand and overseas clients.
Psychic Hotline Pay by Phone Charge
Please click the link above to get information on how a Psychic hotline works and how it can help you.

Australian Callers Hotline
This hotline is for Australian clients only. This will allow you to charge the cost of the reading to your phone bill.

New Zealand Psychic Hotline
This hotline is for New Zealand clients only. Please visit this page to get information on what number to ring if you are calling from New Zealand.
Email Psychic Reading -
NOT CURRENTLY AVAILABLE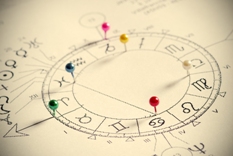 Psychic Email Readings provides flexibility both to you and the psychic. You are saved from the trouble of binding yourself and the psychic to a particular time and place.
In the future we will be opening up our Psychic Chat Online Service. This service will help clients to do the reading via a web-based chat or webcam rather than by phone or in person. Please see the link and get some details on the benefits of a psychic chat online.
Our web affiliate Kasamba is providing our Psychic Chat services at the moment whilst our own Psychic Chat service is being created.
What is available to you?
Psychic readings are available to you, providing you with:
Preparing for a Psychic Reading
Not everybody is comfortable with a psychic reading. There are however a lot of people who believe that a psychic reading provides them with an opportunity to gain access to unanswered questions and a chance to choose the right path to take in life.
Psychic readings help find options to the right directions, unleash unfavorable incidents that have happened in the past and help you have a better outlook for the future. Given these facts, you should never have any preconceived notions on how a psychic reading can affect your life.
Are you ready for a psychic reading? Here are some things you need to keep in mind.
Do have an open mind. Your positive outlook about yourself, life and the future will influence your reading.
Do have questions ready. List down what you want to ask the psychic so you will get the most out of the session.
Do schedule your reading well. After a reading, you will need some time to be alone to think about how you can integrate the reading into your life.
Do clarify any doubts you have with your reader Clarify every detail of the reading so you can make the right decisions.
Do not expect the psychic to make decisions for you. A psychic will only give you the right options, guidance and insights to help you take the right path.
Do not be silent all through the reading. You are supposed to benefit from the reading. If you feel the reader is not taking the right path in answering your concerns let her know.
Do not visit a psychic if you only want to prove her wrong. You will be spending your money uselessly if you withhold information from the psychic to disprove her authenticity.
Do not be under the influence of alcohol or drugs. If you want your psychic to have a clear reading of you, you should not hinder the energy you emit. Be sober before and during the reading.
If you want guidance from a psychic but do not know what questions to ask, center on what you want in life. When you think along this line it will be easier to benefit from a psychic reading.


Getting Accurate Psychic Readings
In seeking a psychic reading to guide you in making the right decision, you definitely would like to have an accurate one. Ensuring that you are dealing with a reliable and reputable psychic reader makes up for only one-third of the equation. The other two-thirds depend on you. An accurate psychic reading is a synergy between you and the psychic.
You can contribute a lot to ensure that you get an accurate psychic reading. You need to do your part and cooperate with the psychic. A psychic is able to do a psychic reading based on energies she picks up from you. Your outlook and how you conduct yourself during the psychic reading affects the reading to a large extent.

If you want to make sure you get an accurate psychic reading, here are the things you need to do on your end.
Come to the psychic reading session with an open mind. You are seeking a psychic reading to gain insight on how to improve your life. A psychic needs to be able to connect with your energies to give you an accurate reading. If you do not open yourself, you will not be able to allow the psychic to read accurately into your consciousness.
Come to the physic reading session relaxed and remain the same during the entire session. If you are relaxed, the psychic will be able to easily tap your energies. This will also ensure an uninterrupted and better connection that will aid the psychic tremendously.
You will be able to get accurate answers from a psychic only if you ask precise questions. If you come to a psychic session not knowing what you want, a psychic will not be able to give you accurate insights.
A psychic reading is an interaction between you and the reader. You must therefore cooperate by asking the right questions and being honest with your answers to the psychic's own questions.
You should have full trust on what the psychic realm can do for you. Trust your psychic. She will be able to connect with your energies better if you do.
People seek a psychic reading to be enlightened. Seek out a reputable psychic reader and do your part of the equation to ensure an accurate psychic reading.
Why You Are Getting Inconsistent Psychic Readings
If you have had a couple of psychic readings in the past, you may notice that you got inconsistent readings. You may be wondering how come two psychics do not give exactly the same readings when they are looking at only one future for you.
You had an issue, concern or problem a psychic reading was able to provide solutions. You enjoyed the experience and found it exceptionally helpful that you went to have another psychic reading. If you had your next session with a different psychic, with all probability, you will be getting a different result this time around. You might be wondering how this happened and may even think one of both psychics is a fake.
Two psychics giving you different results are perfectly normal and expected. Results of psychic readings are pretty much dependent on the psychic tools used, the timing of the reading and the disposition of both the reader and yourself.

The accuracy of most psychic depends on the tools they use to see into the outer realm. Psychics use a lot of tools to enable them to gain information about your past, present and future. Astrology is one of the tools most used by psychics to predict your future. You need to however give her your right date and time of birth. With the wrong information, the psychic will be reading a different person and not you.

The energy you transmit to the psychic reader is the main core of the reading. If you are seeking a reading from the same psychic at different days, the nature of the energy you transmit on each day will give different readings. If you are seeking a reading from a different psychic reader, the more the readings will be different.

The disposition you and your psychic have toward the reading also has an effect. If you feel hostile toward a psychic reader she will not be able to give you the best possible reading you are expecting. If you feel good toward another reader, you will love the psychic reading experience.
Is a Phone Psychic Reading as Effective as a Face to Face Reading?
In the past it was unthinkable to have a psychic reading over the phone. Today, getting a telephone psychic reading is a fairly common practice. Albeit a lot of people are taking advantage of the benefits of a Telephone Psychic Reading, there are still those who have apprehensions regarding its accuracy.
If you are still not convinced that a telephone psychic reading is as effective as a face to face reading, here are reasons why you should set aside apprehensions…
A psychic is able to concentrate and focus more when doing a telephone reading. There are no distractions and the psychic is able to read only pure energy from you.
A telephone psychic reading is more convenient and in certain instances, cheaper. You do not have to make a prior appointment and travel the distance just for a reading. The moment you decide you want a reading you can immediately get one.
With a phone reading, a psychic can be in a place where she is most comfortable. A psychic that is comfortable with the environment where she is conducting the reading give effective readings.
In a telephone psychic reading, you can maintain your confidentiality and privacy/making you comfortable throughout the reading. If you are comfortable, you will transmit a certain aura that will contribute to make your reading more effective.
If a psychic reader has the ability to reach the outer realms of deceased people, the more she will be able to read your energy with only a telephone line separating the both of you.
Getting a telephone psychic reading is an effective way of getting insights into what life has in store for you in the future. At anytime that you feel you need a psychic reading, choose a telephone psychic reader and have the answers to all of life's challenges. It is just as if you have a psychic reader in front of you.
As a Australian based business we are committed to providing you with the best selection of psychics and clairvoyants.
This psychic site and its owners are not liable for any direct, indirect, incidental, consequential, or punitive damages arising from using this site, the psychic contractors listed on it, or its content. By giving us your email address you agree to allow us to send you occasional marketing materials. We will never pass your details to another company.
You must accept and agree to our Terms of Use before using our services.