Credit Card Callers
OPERATOR ASSIST
Available 10 am till 6pm daily AET for bookings and Issues.
SBilled as Access Positive
*You must accept our Terms of Use
CALL NOW FOR GUIDANCE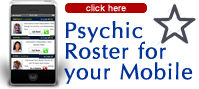 Money Back Guarantee
If you are not 100% happy with the reading we will give you a Full Refund. Available for credit card clients. Please call the Helpdesk on 1800 222 362.
Home > Horoscopes > Chinese Astrology Signs > Chinese Horoscope for Rooster
Chinese Horoscope for Rooster
Roosters have revered in most cultures and traditions, magazines, because they usually crow, and wake up the rest, at the break of dawn. Well, in the Chinese zodiac, roosters also have a lofty place, as they are the 10th animal sign. Those who were born on the year of the rooster are generally described as generally happy, honest, punctual, frank and direct to the point. They however, can also be overly proud of themselves, and would love to be the star of the show always. Let's look at the other notable traits of the rooster.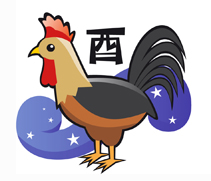 Character
The 10th sign of the Chinese zodiac are the loyal Roosters. They detest mockery or deceit. They always say what they feel and are very frank with the people around them, and they also expect the same treatment. These individuals are pretty happy when they are in a crowd. They fancy the limelight, since this is where they can show off their wits and charisma. This trait, can truly be a burden for some, since they want your full attention and will be very troubled if you don't give them your concentration. They can be overly proud of themselves.
Health
Chinese zodiac sign for Rooster when it comes to health are physically fit. These individuals love sports and they usually have active hobbies like swimming and hiking. They are not the type who easily gets sick. When ill, they don't have it very long, it goes away quickly.
Career
People from this sign are very industrious and extremely motivated. These traits allow most of them to become successful in their chosen endeavors. They are able to finish the task at hand. Rooster can be dentists, bankers, insurance agents, actors, secretaries and dancers.
Social and Intimate Relationships
Rooster's frankness and tough personality won't blend well with people who are pretty sensitive and fragile. Their love ones should be tough and strong. Beneath the Rooster's tough and mean exterior is a caring heart that is full of love. They are the kind of people who don't kiss and tell.
General Characteristics Of Roosters
Because the rooster is famous for crowing and signaling the break of dawn, people who are under the rooster birth sign, would of course, generally value punctuality and fidelity. Many people also equate roosters with good luck, because they have been used for exorcising evil spirits in the past too.  Roosters are deep thinkers, and are ambitious, resourceful, observant, intelligent, and are masters at communicating with others. They also prefer to dress up, and always look good. They love to get themselves busy always, although they won't mind falling behind others. Roosters however, generally have hot tempers, and they could get quite selfish and outspoken as well. Most roosters would also stubbornly refuse suggestions, and they would rather prefer lecturing others.
Chinese Horoscope Signs – Rooster and the Five Basic Elements
Metal Rooster (1921 & 1981) - Chinese horoscope signs for Rooster who is influenced by the metal element are known to be arrogant and haughty. They need someone who can control their super ego and who can make it stay balanced. They analyze every situation carefully. Most of the time they are pretty cold and snobbish and this can hinder them from getting a life partner or long-lasting friendship.
Water Rooster (1933 & 1993) - The Roosters from this element are more submissive and calmer than other Roosters. Compared from other Roosters, they are not starving for the limelight, and they prefer a quieter or calmer environment. Because of their unlimited enthusiasm, they create lapses in reaching their goals.
Wood Rooster (1945 & 2005) - Same as the Water Rooster, a Wood Rooster prefers to be on the sidelines. They like to be part of the team rather than leading them. These individuals are true friends and like to mingle with other people. These people aim to improve society, and they are willing to work hard to straighten it all out. Since they are pretty industrious they expect others to do the same as well.
Fire Rooster (1957 & 2017) - The most prize treasure of a Fire Rooster is one's image. These people take majority of the time improving their looks (vain). This individual is dramatic and flaunty. They are excellent in organizing parties and other gatherings. These people are pretty bossy with their frankness combined can definitely hurt their co-workers.
Earth Rooster (1909 & 1969) - Exceptionally organized, Earth Roosters are good in multi-tasking. Success motivates them to place high standards for their colleagues to follow. They study each detail and produce efficient and flawless work. They can really be rude to others if their standards are not met.
Prospects For 2014
In general, 2014 would be a fairly good year for roosters, whether it's in their jobs or business, as well as in their health and romantic relationships. Let's discuss a few of the work, business, wellness and romantic prospects for them this year.

Jobs and Money – The year will bring the rooster good luck, both in the workplace as well as in anything financial-related. Their bosses will be nice to them, and would perhaps offer them a promotion. However, they need to remain modest and honest at work, so that they will have a wonderful relationship with their colleagues and/or business associates. Business men will also enjoy wonderful opportunities, but they are warned at speculating, or investing in high-risk projects or stocks. 
Love and Romance -  Single roosters will love this year, as they are going to have more time participating in lots of social and group activities, where they'll have better chances of meeting Mr. or Ms. Right. Their friends and family members will also serve as successful match-makers for them. Long-time couples should also consider getting married this year, even though they've been through a lot of arguments and challenges already.

For health and wellness, those born on the year of the rooster will generally have a healthy and fit year. They however, need to watch out for a couple of minor discomforts, and they should also need to maintain a healthy diet, as well as regularly engage in sporting or outdoor activities. If they sense any illnesses or discomforts, they should quickly see their health care provider. 
This psychic site and its owners are not liable for any direct, indirect, incidental, consequential, or punitive damages arising from using this site, the psychic contractors listed on it, or its content. By giving us your email address you agree to allow us to send you occassional maketing materials. We will never pass your details to another company.
You must accept and agree to our Terms of Use before using our services.
CALLING FROM OVERSEAS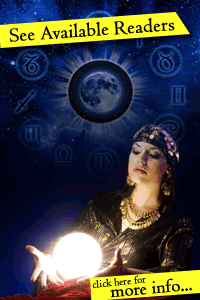 PSYCHIC RELATED TOPICS
Genuine Psychics can help you find solutions to any stressful situation