Credit Card Callers
OPERATOR ASSIST
Available 10 am till 6pm daily AET for bookings and Issues.
SBilled as Access Positive
*You must accept our Terms of Use
CALL NOW FOR GUIDANCE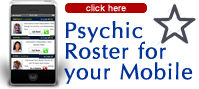 Money Back Guarantee
If you are not 100% happy with the reading we will give you a Full Refund. Available for credit card clients. Please call the Helpdesk on 1800 222 362.
Home > Horoscopes > Chinese Astrology Signs > Chinese Horoscope for Dragon
Chinese Horoscope for Dragon
If you're familiar with the Western horoscope, with characters or birth signs ranging from Aries
 to Scorpio, do you know what their equivalents are in the Chinese Zodiac? Well, each year in the Chinese horoscope is actually represented by different symbols, which in this case are animals. In the Chinese zodiac you will find the rat, ox, tiger, rabbit, snake, monkey, horse, sheep, rooster, dog, pig and the might dragon. In addition, five "elements", which are metal, water wood, fire and earth are assigned to the twelve animals, and this gives each animal different characteristics or traits. Find out more about how the oriental zodiac views the dragon.
What The Dragon Truly Means In The Chinese Zodiac  
In Chinese astrology, as well as in culture and tradition, the dragon enjoys a very prominent role. For many, the dragon represents dignity, success, honor, luck, capacity and of course, authority. It was believed that in ancient periods, the dragon was seen racing across the sky, and possessed a lot of divine powers. The country's emperors and leaders were also known to call, or entitle themselves as "dragons", and they even called their thrones (as well as their clothes) "dragon" thrones and clothes or vestments. 

Character
Oozing with strong character, Dragons rank fifth in the Chinese zodiac. A dragon is full of ambitions and aspirations. These individuals like to follow their own rules and like to be alone. People from this sign never hesitate to take risks, and are strong-driven. Sad to say, this eagerness and zeal can leave them unfulfilled and exhausted.
A Dragon loves to help out, but once they are in need they rarely ask for anybody's help. Zodiac signs for dragons have colorful personalities. They blend in with the group and are very friendly, as long as it at their advantage. These people may seem agreeable and pleasant, they can also be as dangerous and ferocious as the mythical beast they are assigned in.
Health
Despite their diligent nature, as whole, they are fit and healthy. They can acquire bad health because of stress. Signs of dragon's illness are a result from disturbing outbursts and experience hypertension and headaches. A Dragon can avoid such situations by keeping cool and doing light exercises.
Profession
Most dragons don't want being led. Work that permits them to convey their inventiveness is ideal for them. This could be a lawyer, engineer, sales person, broker, inventor or dealer.
Social and Intimate Relationships
Despite being sentimental, a dragon can be pretty insensible and temperamental. Lots of people run when Dragons are provoked. Their partner should be easygoing and understanding to cope up with the dragon's unpredictable mood. However, when a dragon found its partner, they commit to that individual for life.
Chinese Horoscope Signs – Dragon and the Five Basic Elements
Metal Dragon (1940 & 2000) - Honest to the extreme and very courageous, Dragons from this element have the same vigor as the Dragon Fire. These individuals succeed through will power. They are great allies and can be ferocious enemies. They love to be the boss, and they create an effect where they make others want to support them.
Water Dragon (1952 & 2012) - Water creates a soothing effect on the Dragon's fearless temper. Unlike other dragons, they do not crave to be on the spotlight. They usually evaluate the situation and are patient beings. They are also clever decision makers.
Wood Dragon (1904 & 1964) - Chinese zodiac signs for Dragon of this element are very creative and imaginative. They prefer talking about unique ideas and are pretty open minded on others opinions. They are art-fans who appreciate any form of art available. They are the less-pretentious among all the Dragons. However, they are also outspoken and pushy.
Fire Dragon (1916 & 1976) - Dragons from this element are extremely powerful than you have ever imagined. They can be pretty collected and subtle and can turn into an uncontrollable explosive in just a few seconds. Their feeling of being important and clever is uncontrolled. When these harsh feelings are controlled they can radiate and command effectively.
Earth Dragon (1916 & 1976) - They are excellent managers since they are levelheaded, practical and have a good sense of organization. Chinese zodiac signs for Dragon who is under the Earth element friendly and supportive. Once irritated, they don't bite back unlike other dragons. They take romantic and life responsibilities seriously.
Health, Career and Relationship Prospects For Dragons This 2014
For 2014, people born in the year of the dragon will likely have a much better time than others. In terms of their careers, dragons will be very busy at work, and will be real quick to welcome all good opportunities.  They will get more chances of being promoted, however they will of course need to compete. Dragons however, are advised to always be level-headed (and not impulsive), and make wise decisions when it comes to investments and team work. Let's look at the other predictions or readings for people born in the year of the Dragon.
Love and Relationships.  In August and November of this year, singles can find luck with their love life, and they could ask friends, co-workers or even relatives and family members to act as matchmakers. While there could be a few minor arguments, in general couples should be tolerant of each other. Married individuals however, should avoid getting into extramarital affairs, or this would severely affect their families and careers.
Health and Wellness. Those born in the year of the Dragon will be in generally good physical condition, although they would perhaps experience a few unexpected discomforts along the way, due to work-related stress. Senior dragons should regularly exercise, and get a regular health check-up or exam. Adolescent dragons should be extra careful when swimming or doing water sports activities, as accidents are likely to occur.   
Overall, dragons are full of aspirations and are ambitious. They like to follow their own set of rules, and are never hesitant to take risks.  However they have a soft side too, as they love to help out those in need, and they also easily blend in with the group, and are generally friendly and sociable as well.  
This psychic site and its owners are not liable for any direct, indirect, incidental, consequential, or punitive damages arising from using this site, the psychic contractors listed on it, or its content. By giving us your email address you agree to allow us to send you occassional maketing materials. We will never pass your details to another company.
You must accept and agree to our Terms of Use before using our services.
CALLING FROM OVERSEAS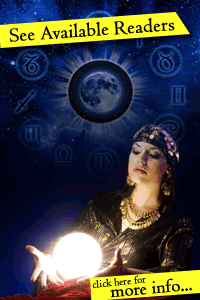 PSYCHIC RELATED TOPICS
Genuine Psychics can help you find solutions to any stressful situation