Credit Card Callers
OPERATOR ASSIST
Available 10 am till 6pm daily AET for bookings and Issues.
SBilled as Access Positive
*You must accept our Terms of Use
CALL NOW FOR GUIDANCE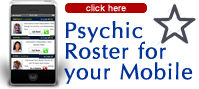 Money Back Guarantee
If you are not 100% happy with the reading we will give you a Full Refund. Available for credit card clients. Please call the Helpdesk on 1800 222 362.
Home > Horoscopes > Chinese Astrology Signs > Chinese Horoscope for Horse
Chinese Horoscope for Horse
Believed to have been created sometime during the Han Dynasty (202 BC – 220 AD), the Chinese Zodiac was created because the ancient Chinese observed that there were 12 moons within one year, as the Christian calendar was yet to be created during this time. The Chinese Zodiac also featured 12 animal signs, with each related to an earthly branch. The animals were the rat, ox, tiger, rabbit, dragon, snake, monkey, horse, sheep, rooster, dog and pig. Let's delve further on the other interesting of the horse.
Character
Occupies the 7th place of the Chinese Zodiac, a Horse signifies cleverness, strength, and friendliness. They are practical in solving everyday issues may it be for personal or business reasons.
They can do lots of things at the same time, since they are very sharp and can easily learn new skills. On the other hand, these are individuals who regularly end what they had started without finishing them. They are always afraid to miss out the next opportunity and immediately leave the other one behind.
Chinese horoscope sign for Horse are good comrades. They know how to have a good time and are very loyal and trustworthy to the people around them.
Health
Majority of the people from this sign are very healthy. These people are very optimistic and are very athletic. They prefer doing exercises outdoors. When these people are placed in closed places and are not able to go out, they become weak and prone to sickness.
Profession
These individuals have any career they want. However, taking orders is not their cup of tea and they don't like jobs that are routine-based. They like jobs where they can easily mingle with other people. Horses are best with jobs that involve communication. Some career choices for these people are: journalist, translator, librarian, performer, publicist or bartender.
Social and Intimate Relationships
As lovers, they are forever young at heart. They act on impulse, open-minded and spontaneous. They easily fall in love quickly. They have a tendency of giving everything to the person they are with. Through time such impulsiveness and unpredictable actions will mellow through time which can make them stable partners in life.
Strengths And Weaknesses

Those who were born in the year of the horse have above-average communication skills and techniques, and are more than likely to take risks in business. They are also clever, cheerful, receptive, talented. They're also very popular with friends, and are very active when at work. The weaknesses of the horse however, includes the urge to interfere with many things, thus they frequently fail to finish some (or all) of their projects or endeavors. They're also quite impatient, hot-tempered both at work and at home, and rarely listen to advice. And although they have strong endurance and patience, they can be wasteful at times, and are not too good with managing their finances. 
Chinese Horoscope Signs – Horse and the Five Basic Elements
Metal Horse (1930 & 1990) - They are wanderers. A horse from this element likes freedom and independent. Being in stable relationship is not their top priority. When trapped in a commitment they tent to run away from it. These people prefer friendship since it does not tie them down compared to having a partner.
Water Horse (1942 & 2002) - They can flexible beings and can blend in with their surroundings and with other people in just a short time. However, Water horses are the most indecisive among other horses. This trait can be pretty frustrating, nevertheless, because of their adaptable nature, people around them don't mind about it.
Wood Horses (1954 & 2014) - Chinese Horoscope signs for horses under the wood element exude strength and stability. They can easily make decisions. Their behaviour of sticking to what they do makes them very predictable among other horses. Don't ever boss this horse around if you are not the boss, they will simply stare and laugh at you with your attempt in bossing around.
Fire Horse (1906 & 1966) - A fire horse is a good companion and very lively. They fancy their existence more if they are on the edge. These individuals can either be very fortunate or unfortunate. The fire element in them can make them defend others and extremely passionate with their inner feelings.
Earth Horse (1918 & 1978) - They are capable of seeing the situation from other angles. They always look at the advantages and disadvantages when making decisions. These people are very humorous.
Career, Love and Wealth Forecasts For 2014
Career/Finances – Those born in the year of the horse may find things rough at the workplace, because they may not be able to keep a smooth, harmonious relationship with their co-workers. At times, they will also start doubting at their capabilities, and this should lead to a slow erosion of confidence. When completing tasks, they'd often like to keep seeking confirmation from their peers. To succeed at work this year, one is advised to relax, keep a low profile, and learn to get along with their superiors (as well as with their colleagues). 2014 will be quite a rocky financial year too for those born in the year of the horse. Thus, always make sure to be careful with managing your finances, and get advice from money experts, as well as from your peers and family members. And before making a very large investment, first develop a plan, because the market could be quite unpredictable this year.
Relationships – If you were born in the year of the horse, and you want to get married this year, you should choose a lucky or favorable date, one that's based on the birth dates of both the bride and the groom.  But if you're still single, then you are likely to meet a lot of people, but most of them would not be the right one for now. Married couples are going to have a bit of a rough time this year, as there will be lots of arguments (which would be mostly minor spats though).
In terms of health and wellness, those born on the year of the horse should watch out for the onset of skin diseases, and other mild infections. Males should need to watch what they eat, and females should put extra focus on potential urinary system issues. To stay healthy (both physically and emotionally), it would very helpful if you learn to adjust your emotions, as well as travel, and enjoy the great outdoors as often as you can. 
This psychic site and its owners are not liable for any direct, indirect, incidental, consequential, or punitive damages arising from using this site, the psychic contractors listed on it, or its content. By giving us your email address you agree to allow us to send you occassional maketing materials. We will never pass your details to another company.
You must accept and agree to our Terms of Use before using our services.
CALLING FROM OVERSEAS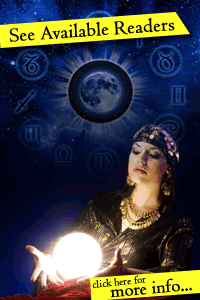 PSYCHIC RELATED TOPICS
Genuine Psychics can help you find solutions to any stressful situation