Operator Assist
Available 10 am till 6pm daily AET for bookings and Issues.
Billed as Access Positive
CALL NOW FOR GUIDANCE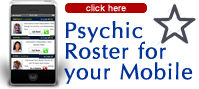 Money Back Guarantee
If you are not 100% happy with the reading we will give you a Full Refund. Available for credit card clients through the auto and manual credit card service. Please call the Helpdesk on 1800 222 362.

Psychic Advice
You may want to seek psychic advice when you are desperate for remedies of problems that defy solutions in any ordinary manner.
Psychics have different ways to advise you on your problems. Some psychics have spiritual powers and they can read your destiny just by talking to you on the phone. In fact they can give you facts and figures about your present, past and future, and even about your previous and next birth and in this way sweep you off your feet by their predictions.
One way to get some accurate psychic advice is through psychic chat. Find out all you need to know from a qualified psychic reader and put your mind at ease. Some of the ways psychics are able to gain information and offer quality advice is through:
A Psychic Reading for Love Advice from one of our accurate psychics is sure to heal your love problems. Our psychics offer psychic advice on all matters of the heart.
Psychic love reading helps many people find love in many ways and stay that way for the rest of their lives. This is the ideal love relationship that we want, and it can be achieved.
Psychics using Crystals
Some of our psychic use crystals. They look into what looks like a glass ball or globe and offer psychic advice based on crystal ball gazing, or in other words, they find solutions to your problems by looking in that glass ball.
Some psychics use tarot cards to predict your future, or answer your queries by selecting a specific card that matches your zodiac signs. They can forecast your chances of winning lotteries, the possibility of landing the job of your choice or meeting the person you love the most.
The best and the quickest way to receive psychic advice is through the telephone. With the aid of the mobile telephone, it is now possible to have a reading from almost anywhere, increasing your access to advice in times of need.
Psychic Advice through Numerology
Numerology is a popular technique that some psychics employ to answer your questions. For them the numbers contain some mysterious powers to tell you about your character and personality. Our psychics sometimes combine the digits, change their places, add, subtract or multiply them to arrive at their judgment about your queries. A number, for example, 13 may be auspicious for one and ominous for another.
Psychic Advice through Psychcic Reading to answer your questions
Our psychics using numerology, crystal-gazing, tarot card reading, clairvoyance and other psychic abilities, have harnessed their spiritual and psychic energy. Our psychics are able to go beyond the ordinary to the world of the extraordinary. They can give you psychic advice and provide you with answers to your questions related to your love life, health, finance, and any other conceivable problem.
We have listed a few helpful ways on how you can express and shoe your affection and care to either your boyfriend, girlfriend or partner. Most of these are basic things you may know already but most of the time it's the simple things that make a relationship work better.
Relationship Cheating Signs by Psychic Emerald. Listed are 7 signs of cheating in a relationship to help you know if your partner is cheating or not.
Good Communication techniques such as open ended statement will change your communication skills with practice and patience.
Show your understanding and sincere concern for their problems. Small gestures go a long way in making the family life happy and responsive to each other's needs.
Doing time management is a highly complicated work and depends upon the nature of your job and your personal assets such as training, experience, skills, tools, objectives and the time frame.
This is a helpful, time saving, convenient and cost effective way to answer your concerns from different aspects of your life.
For Psychic Guidance in your life purchase a Psychic Reading today!
Psychic Advice - When Should I Get One?
Psychic advice is not just anything you get from friends or relatives or books. Its information comes from something much more extraordinary. The perspective that it gives is much wider and extensive. The guidance of a psychic advice is very helpful to anyone who seeks it but the question is when should you get one?
Seeking the help of a psychic is not bias of any reason. Psychics are always willing to help no matter what your dealings are. It is though in the seeker's part to know his priorities and what matters most. A psychic's ability should not be taken lightly and it would be disrespectful if someone goes to a psychic as soon as he feels there is something wrong without even thinking things over and what he can do personally.
It is best to seek psychic advice when you have done all that you could to fix the situation. It is also best to be courageous in facing your own future. Go to a psychic when you need it the most. This way you will have no regrets and what-ifs. There will be no thoughts of "I could have done it alone." A psychic can give you the enlightenment you need but remember that the final decision is still in your hands.
A psychic advice can help anyone big time especially if it is used properly. To use a psychic advice properly is to use it for the common good. After receiving the psychic advice, you should first sit down and analyse it word for word in relation to your dealings. This way you will have a proper game plan and not just anything whipped with impulsiveness. You should always remember that a psychic advice is just an insight and not the ultimatum on how to live your life.
This psychic site and its owners are not liable for any direct, indirect, incidental, consequential, or punitive damages arising from using this site, the psychic contractors listed on it, or its content. By giving us your email address you agree to allow us to send you occasional marketing materials. We will never pass your details to another company.
You must accept and agree to our Terms of Use before using our services.