OPERATOR ASSIST
Available 10 am till 6pm daily AET for bookings and Issues


Billed as Access Positive
CALL NOW FOR GUIDANCE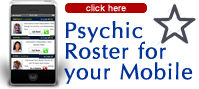 Psychic Reading Home > Psychic Phenomenon > Clairvoyant Medium
Clairvoyant Medium
Before approaching a clairvoyant medium it would be a good idea to understand what a clairvoyant medium is, or, still better, what clairvoyant/ce and medium/ship stand for. 'Clair' means 'clear'; and 'voyant' means 'seeing'. The two meanings should be understood both literally and also figuratively with their extended meanings in psychic context. The terms 'psychic', 'clairvoyant' and 'medium' have interrelated, interdependent and overlapping interpretations. There may be some confusion about their implications in the minds of those who are new to the subject of psychics, or, are approaching the clairvoyant mediums for their advice and assistance for the first time.
The word psychic is related to
'Medium' means acting as a channel for contacting and communicating with the spirits which may include the spirits of the dead and also other divine spirits, guiding spirits, angels, archangels and even cosmic powers. Clairvoyance means seeing things clearly beyond the normal senses. A clairvoyant sees the energy, images and visions not only within himself with his mind's eye but also outside his body—beyond the veils of matter, space, and time.
A clairvoyant medium is generally blessed with a strong intuition that can clearly envision the sequence of events that may have brought the seeker to his present predicament. He can also advise as to how the events can be manipulated to his positive advantage.
The suffix Voyant in Clairvoyant does not necessarily imply seeing pictures, graphics or pictorial presentation as such. 'Seeing' may also mean 'understanding' like in 'Oh, I see!' In this context the ability of the clairvoyant medium may also include clairsentience, which means that the clairvoyant medium clearly senses the things and the situations. He experiences a kind of gut feeling about what is going to happen or how a situation can be best tackled to provide good results.
Clairsentience is a sort of inner knowing. The understanding or the feeling comes so energetically and speedily that only the experienced clairvoyant medium can cope with the incoming flow of information. This forceful inflow logically releases itself in a stream of accurate facts and figures, which baffle the listener.
In such situations, the clairvoyant medium clearly understands that it is the powerful spirit and not he who is trotting out the facts so fast. It is in fact the spirit, which is providing him with facts, names of the persons and events, dates and other related information. The job of the clairvoyant medium then boils down to just working in tandem with this spiritual energy.
A clairvoyant medium is a psychic who goes into trance, a sleep like state in which he allows his body and senses to be possessed by the spirit which may be his own guiding spirit or that of the seeker. The spirit has an overview of all the happenings on the earth. A clairvoyant medium can speak while lying down. He can also sit down or even walk and make gestures by moving his hands. He can even write or type his messages.
What actually transpires during the trance is that the clairvoyant medium sees visions, hears voices, feels the energy and interprets his experiences in intelligible human language. The narration of the sequence of events is convincing as it divulges the secrets and facts, which are known only to the seeker. This revelation of personal facts builds trusts between the seeker and the clairvoyant medium.
The names of some of the most well known clairvoyant mediums include Esther Hicks an American psychic and a spirit channel. She works for a group of spiritual teachers called 'Abraham'. Her work is generally referred to by the name of Abraham Hicks.
Jane Roberts who died in 1984 was also a prominent psychic who used her ability as a clairvoyant medium quite successfully. She was a trance medium who channeled the spirit named 'Seth.' John Edward also is a psychic clairvoyant medium and so is Sylvia Browne. Diandra was a medium of the Archangel Micheal.
Speak directly to a Psychic Medium if you would like to get in contact with yourpast loved ones. Please click here for an Psychic Medium Reading.

This psychic site and its owners are not liable for any direct, indirect, incidental, consequential, or punitive damages arising from using this site, the psychic contractors listed on it, or its content. By giving us your email address you agree to allow us to send you occassional maketing materials. We will never pass your details to another company.
You must accept and agree to our Terms of Use before using our services.
CALLING FROM OVERSEAS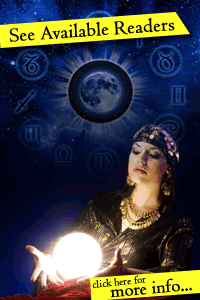 PSYCHIC RELATED TOPICS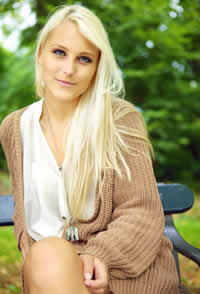 Genuine Psychics can help you find solutions to any stressful situation