PHONE CHARGE

Mobiles/Payphones higher call rate applies.
SP: Access Positive
CALL NOW FOR GUIDANCE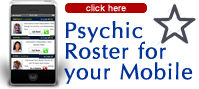 Money Back Guarantee
If you are unhappy with your credit card reading, read our Refund Policy to see how you can get a refund. Not available with 190 calls.

Psychic Reading Home > Psychic Medium > Psychic Medium Readings
Psychic Medium Readings

Some psychics, themselves, act as mediums and go into trance. But there are other psychics who induce trance into other mediums and present their readings about the problems of their clients. It should be noted that the word 'psychic' is related to the soul, spirit or mind. So when a psychic medium goes into trance, his/her body and consciousness go in contact with the spirits.
To have a Psychic Medium Phone Reading, simply call the numbers below:
Credit Card Charge, please call:

AU: 1800 732 337 $2.50/min

USA and Canada: 1 888 22 22 338 $2.50 /min AUD

UK: (0) 870 495 8019 $2.50 AUD per min

NZ: 09 925 0444 $3.25/min NZD

All other Countries: 001144 870 495 8019 $2.50 /min AUD

Phone Line Charge, please call:

AU: 1900 999 252 $2.97/min

NZ: 0900 800 80 $3.50/min NZD

Service provider: Access Positive

* Please note using public phones to call the Phone Line cost extra.

* Mobiles extra for UK, NZ and selected countries.
Psychic Medium Email Reading (Half Page $37.50 | Full Page $75)
It is a good feeling to know that your passed away loved ones are still available to communicate with. Email psychic readings provide you with answers to your questions and solutions to your problems. You can also refer back to your psychic advice at any time, to help you on your path to happiness.
Simply email the following details to admin@psychic.com.au:
your full name
date of birth
The full name and date of birth of other people included in your reading
Type of reading: Psychic Medium Reading
3 questions ($37.50 AUD) or 5 questions ($75 AUD) for the psychic

For

Australia

clients please pay the amount in

AUD

For

USA and OVERSEAS

clients please pay the amount in

AUD
Payment Methods:
Credit Card Payment
Call us and give your card details securely by calling the following numbers:

Australia

1800 732 337 (1800 READER)

New Zealand

09 925 0444

USA and CANADA

1 888 22 22 338

UK

0011 44 870 495 8019

OVERSEAS dial

0011 44 870 495 8019

, international call cost apply
Service provider: Access Positive

PayPal - Not Available
To Pay using your PayPal account please check our Paypal Psychic Readings page for more details.
The Hype about Medium Readings
The mere fact that you are on this page means you have heard of the remarkable things psychic readings can do. But has someone told you about the big difference of having a psychic medium reading? Psychic readings are given by power psychic mediums and not your regular psychic.
As compared to a regular psychic reading, a psychic medium reading can propel you to greater things. A psychic medium receives information from spirits who have passed on to the next life, spirit guides and guardian angels. If you are getting a reading from a psychic medium you can communicate with a deceased loved one to ask for advice.
If you do not seem to understand as yet the difference between a psychic and a psychic medium reading, here are 3 reasons you should opt for a psychic medium reading:
You will get better guidance from a psychic medium. All psychic readings offer good guidance. A psychic medium reading can offer better guidance and clarification because the sources of the information are spiritual beings of the highest level. A better explanation can be something like, if you have been depending on a loved one for advice and he has passed away, you can continue getting advice from him through a psychic medium.
Psychic medium readings are highly reliable. Not all psychics are psychic mediums. Psychic mediums have extremely powerful psychic abilities. They have both psychic and mediumship gifts. With a psychic medium reading you know that the energy the psychic medium receives is from a higher realm. In a regular psychic reading you are not sure from where the reader received the energy and information.
A psychic medium reading is more practical than a regular psychic reading. A regular reading will make you understand more about your past, present and future. A psychic medium reading will give you the same discoveries plus the opportunity to ask your spirit guides, angels and loved ones who have passed on to the next life for added guidance.
If you have experienced having a psychic reading, try and get a psychic medium reading and see the big difference.
How the Medium Reading Occurs
When a Medium is in trance, the body and the consciousness of the medium are taken over by their guiding spirit who presents spiritual readings using the organs of the psychic medium. It may also be noted that, in some cases, the spirits take complete control of the body and the mind of the medium or channel, while in other cases the control is just partial. Those who surrender their bodies and minds completely to the spirits are called trance mediums, and those who partially do so are called conscious mediums or channels.
The conscious mediums receive the information from the spirits and translate it to the listeners. While the guiding spirit mostly presents the readings through the vocal organs of the of the medium, it may also make the psychic walk or make gestures using her hands or even the eyes. For all practical purposes the medium appears to behave normally.
In a majority of cases the trance medium is used to contact the cross over spirits of the loved ones. That the contact has been established successfully is proved by the fact that during the conversation, the spirit reveals some intimate details of the family life to the seeker client as she or he talks with it about the past and also the present.
The client may enquire about some of the unfulfilled desires of the departed soul and also how it is now feeling after the dismemberment of the body. The most important outcome of this exercise is that it proves beyond doubt that the life does not end with the physical death of the body and that the human soul continues to live and interact with the survivors on the earth.
Visit our psychics and mediums, you will be able to contact your loved ones living in the world extraordinary.
This psychic site and its owners are not liable for any direct, indirect, incidental, consequential, or punitive damages arising from using this site, the psychic contractors listed on it, or its content. By giving us your email address you agree to allow us to send you occassional maketing materials. We will never pass your details to another company.
You must accept and agree to our Terms of Use before using our services.
CALLING FROM OVERSEAS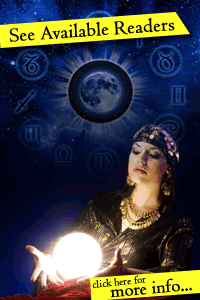 PSYCHIC RELATED TOPICS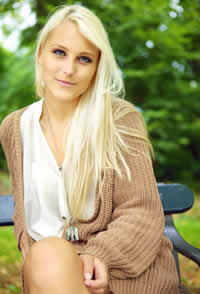 Genuine Psychics can help you find solutions to any stressful situation
About Psychic.com.au