Credit Card Callers
OPERATOR ASSIST
Available 10am to 6pm daily for bookings/Issues.
Billed as Access Positive
*You must accept our Terms of Use
CALL NOW FOR GUIDANCE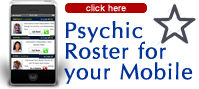 Home > Angels > Guardian Angel
Guardian Angel
God sends a spirit to every individual.
Each individual has a protector in the form of a guardian angel. This concept was introduced by Plato in the 1st century. This belief came from the standard of Zoroastrianism. Also, this idea appeared in the Old Testament. However, it was not further discussed nor described thoroughly.
In the religion of Judaism, it was stated that "the people have a heavenly representative, a guardian angel. This is a new concept of Zoroastrian origin". One may refer to the Book of Daniel, specifically Daniel 10:13, in learning that angels are assigned in certain countries. There was also a case where the "prince of the Persian kingdom" was regarded as one of the fallen angels. This fallen angel was labeled as the demon.
Recorded Guardian Angel stories
Referring to Matthew 18:10, Jesus told the children "See that you do not look down on one of these little ones. For I tell you that their angels in heaven always see the face of my Father in heaven". These angels are regarded as the guardian angels of children. Guardian angels are a common belief to children because young ones most of the time needs help on what they do. In Hebrews 1:14, angels were discussed as in the line, "Are they not all ministering spirits, sent forth to minister for them who shall be heirs of salvation".
Old Testament
In the Old Testament, a guardian angel is clearly represented. God's angels were his ministers who carry out his behests. They are the ones given special commissions that deal with people's events and affairs. In Genesis 28-29, angels were discussed as not only executors of God's wrath. They were also made as the channel of Lot's survival. On the other hand, in Exodus 32:34 God was able to tell Moses that his angel "shall go before thee". Later on, the story of Tobias in Psalm 91:11 said that his angels "charge over thee; to keep thee in all thy ways". Finally, in Daniel 19, the angles are given difficult tasks in different districts. An angel was referred to as the prince of the kingdom of Persians. Angel Michael was also labeled as on of the chief Princes.
New Testament
In the New Testament, the idea of having a guardian angel was discussed more. Angels are said to exist everywhere. They are the mediators between God and man. Christ has concluded in the Old Testament about guardian angels by giving the teaching, "See that you despise not one of these little ones: for I say to you, that their angels in heaven always see the face of my Father who is in heaven". A great example in the New Testament of the existence of guardian angels is when an angel delivered news to St. Peter from prison in Hebrews 1:14. With this, it has been stamped that the role of the guardian angel is to guide people in living a life worthy of becoming a child of Christ and the heavens.
This psychic site and its owners are not liable for any direct, indirect, incidental, consequential, or punitive damages arising from using this site, the psychic contractors listed on it, or its content. By giving us your email address you agree to allow us to send you occassional maketing materials. We will never pass your details to another company.
You must accept and agree to our Terms of Use before using our services.