Credit Card Callers
OPERATOR ASSIST
Available 10 am till 6pm daily AET for bookings and Issues.
SBilled as Access Positive
*You must accept our Terms of Use
CALL NOW FOR GUIDANCE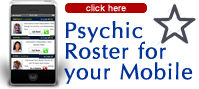 Money Back Guarantee
If you are not 100% happy with the reading we will give you a Full Refund. Available for credit card clients. Please call the Helpdesk on 1800 222 362.
Home > Horoscopes > Love Horoscope Compatibility - What you need to know
Love Horoscope Compatibility - What you need to know
Various issues about love are among the most common agendas of people who seek for the expert service of a psychic. One of these love issues is the problem on betrayal or unfaithfulness of a partner. In this issue, the love psychic could be asked to give a prediction of the person's love life status in the future after making an important decision. Also, the person in this situation could be advised with a psychic reading that gives him or her the idea on what the other party is doing while not around.
However, it should be noted that psychic love experts do not encourage their clients to entirely depend their actions or conclusions on the reading and pieces of advice they give. This is because real psychics believe that the actions in the present still matter most, and it could change the events in the future.
Another usual topic of people asking for expert love advice from renowned psychics is the dilemma between two lovers, especially between someone loved and someone who loves. In this case, one of the most basic solutions that can help such person decide is the psychic love horoscope compatibility reading. This is where the person concerned could find out who among the two lovers or persons involved is more compatible to him or her, based on their zodiac signs and other psychic parameters.
Other than that, this solution can also be used by a person searching for someone to love or someone who meets the "qualifications" of an ideal love partner. Again, love psychics do not necessarily mean that their psychic readings should rule the person's state of mind thereafter.
In its most basic essence, a love horoscope can speed up and promote a person's chances of finding his or her true love with the help of the psychic's thorough analysis on the zodiac signs involved.
It typically includes detailed drawings, charts, and maps to accurately pin point the right person or to determine whether a certain partner is the right or wrong person. Right moment to approach the predicted "right person" is also needed in order to prevent confusion to that person that may affect and cause tension in the future.
It is also important to remember that love horoscope compatibility works if you know first your true self, particularly the traits of your nature. Although there are established compatibility charts between zodiacs, there are special cases wherein the person's nature, likes, and dislikes conflict or do not match such chart. That is why the love psychic carefully makes an expert analysis out of the given personal details from the person concerned.
For a more convenient way to find the right love partner, some love psychics are now offering their service over the internet.
Online psychic love horoscope compatibility reading could eliminate the difficulty in visiting the love psychic's office, which means great saving in terms of time and effort. Just take extra careful when searching for a love psychic that will provide you the service you need online.
Preparing Yourself for a Love Reading
You already know that the Horoscope can help you with your love dilemma. It can help you have a glimpse in your future when it comes to love, decide between two lovers, or find your one true love. A love horoscope can help you with whatever your concern is but before that, you must also prepare yourself so that you will be able to maximize the guidance that it provides.
One of the first things that you need to do is assess your current situation. What is the status of your love life at the present? Do you need a love horoscope to deal with problems or you just want to know if you can take your current status to the next level. Though a love horoscope can determine what you need, it is still best if you, in yourself, know what you want to get out of your reading. Be prepared with your questions so that you can easily direct your love horoscope and not waste time on matters that are least of your priority.
If you are looking for love and want your love horoscope to help you with the search then you must know what you are looking for. Even people under the same sign have different preference. You must know your ideal partner. Your love horoscope can help you determine the pros and cons of your choice. It is best that you do not let your love horoscope decide for you rather help you to make it work to whoever you like. A love horoscope can determine a person's personality and how it is compatible with another. If you will try to really understand the advice of your love horoscope, you can have a successful relationship to whoever you wish.
If you are facing a dilemma between two lovers then you must first identify the things you like or dislike in both of them. Assess your relationship and have your happiness as your goal. A love horoscope can help you dig deeper with the pros and cons in case you overlooked something but it is still best to already have a choice so that your love horoscope will not be able to sway you to going after someone. You want your love horoscope to give you advice and not to make the choice for you. You can always consider what your love horoscope says, as it is the whole point of getting one, but do not follow it blindly. Always use your mind and heart and choose for yourself.
Finding true love may seem to be the ultimate reason for happiness but do not make this as your life's goal. Ask for the guidance of a love horoscope not out of desperation but for the search of understanding. Use your love horoscope to enlighten your doubts and fears regarding your love life. Listen to your love horoscope and consider whatever it tells you but always follow what makes you happy. Let your love horoscope give you hope and not anything otherwise.
This psychic site and its owners are not liable for any direct, indirect, incidental, consequential, or punitive damages arising from using this site, the psychic contractors listed on it, or its content. By giving us your email address you agree to allow us to send you occassional maketing materials. We will never pass your details to another company.
You must accept and agree to our Terms of Use before using our services.
CALLING FROM OVERSEAS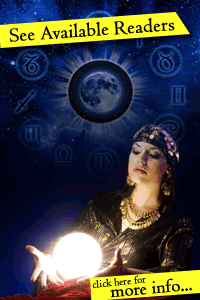 PSYCHIC RELATED TOPICS
Genuine Psychics can help you find solutions to any stressful situation