Operator Assist
Available 10 am till 6pm daily AET for bookings and Issues.
Billed as Access Positive
CALL NOW FOR GUIDANCE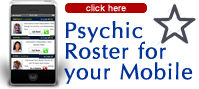 Money Back Guarantee
If you are not 100% happy with the reading we will give you a Full Refund. Available for credit card clients through the auto and manual credit card service. Please call the Helpdesk on 1800 222 362.

Psychic Network
A network is a kind of web- interlinked- system, which enables the like-minded people to come together,  hold meetings and discuss issues of mutual interest. A psychic network performs exactly the same function.
A psychic network may comprise several formats. There may be forums, discussion groups, chat rooms or simple questions and answer sessions.
Major search engines like Google, Yahoo and several others provide email based networking platforms called, for example, Yahoo Groups, Google Groups, which are used for networking by like-minded people on subjects and issues of mutual interest.
 Facebook is yet another platform where visitors share views, comments, opinions, suggestions, sometimes, along with photographs, graphics and videos on the psychic issues raised in the timeline of the Facebook page.
Websites like Pinterest also provide networking platform for psychics who put up photos and videos related to their fields of interest, which are shared or reposted by those interested in them.
Most established and independent psychic websites also provide platforms for their members to interact with each other as well as with senior psychics through question-answer sessions and open discussions.
Psychic networks are open to everyone who is interested in the subject of psychics. They may be novices, fun-seekers, amateurs, sceptics, nay-sayers, hobbyists, professionals, lobbyists and, of course, serious students and veterans in the field of psychics. The newcomers to the subject get the chance to seek clarifications on doubts from the seasoned experts and thus honk their skills.
Psychics is a vast subject. It has a host of disciplines or streams such as astrology, horoscope reading, palmistry, physiognomy, clairvoyance, psychokinesis, tarot reading,  numerology, intuition, telepathy, empathy, ghosts, dream interpretation and spirit communication to mention a few.  Each of these disciplines evokes deep interest among various sections of the society. It has potential enough to   become an independent subject of discussion in various groups, forums, chatrooms or platforms of the psychic network.
Some psychic networks on interesting issues such as ghosts, dream interpretation, intuition and clairvoyance and telepathy are hugely popular with the members who ask questions, exchange notes and share experiences on these interesting issues.
Most of these discussion groups in the psychic networks are monitored and moderated by some senior member of the website or the founding member of the forum. This is done to prevent the misuse of the forum by non-serious participants.
Psychic networks also provide platform for self-promotion for the budding psychics who can provide links to their websites. All this is however, done quite discreetly and in conformity with the rules of the discussion forum.
Psychic networks provide a great opportunity for the members to make friends with like-minded people. They provide their phone numbers of email ids so that they can open-up more frankly with each other to resolve personal problems. They can build lasting relationships.
Specific psychic problems require specific solutions. Sometimes different psychics can resolve the same psychic problem using different tools. For example:
numerology
clairvoyance
reiki
palmistry
Since the psychic problems are usually unique and individual specific, therefore, every client wishes to avail the services of a psychic who is an expert in a particular area. Some go in trance to locate the causes of the problems and find their solutions, while others use their clairvoyance or telepathy to communicate with the spirits if the problems are extraordinarily complicated. The website of the psychic network mentions all the details about each psychic's expertise besides his contact numbers and his fees. Since the psychics have a busy schedule, it is always advisable to fix an appointment through their contact numbers that are toll free. A variety of contact modalities are available to suit the needs of individual clients for psychic readings. You can consult a psychic via telephone or through an email psychic reading. You can chat with him online or see him personally if that is what satisfies you. In most cases, the psychics are trained and certified to provide accurate readings. They are experienced, blessed and gifted souls-- very kind, Leeply religious, ethical, and compassionate--- who have Leep empathy with their clients and understand their concerns.
Each client has individual problems, yet most problem areas fall into some broad categories, such as:
relationships
marital disputes
business
health
litigation
love
money
property
dreams
depression
apprehensions
inexplicable situations
Don't ever feel embarrassed about your individual situation or problem because there is no doubt the psychic you are speaking to has heard many stories much worse. Often clients can be stressed, extremely worried, nervous, or impatient.
Our psychic power network provides psychic resources on our website to educate our clients about the various aspects of psychic readings and the tools that our psychics employ to help them. These include tarot cards, numerology, astrology, trance, mediums, clairvoyance and the phenomena of communication with the spirits to name a few. Every field of knowledge has its own specific vocabulary and client should be enlightened about our psychics by reading about there abilities on our web site. Our psychic network website also explain how our clients should explain their problems and frame relevant questions to get the best out of each minute that they spend with the psychic or medium.
Membership
Anyone can become member of a psychic network. A simple condition for anyone to be a member of any psychic platform generally is to provide name and email id. This is done to ensure an element of seriousness on the part of the participants and eliminate spammers. A great benefit of membership is that you are put on mailing list of the forum and kept updated about its activities and developments.
Some psychic websites make provision for paid membership to those who are serious about acquiring deeper knowledge on specific psychic issues, a privilege that is not available to free members.
Our psychics assure client satisfaction with the veracity of their answers and solutions or promise a money back guarantee. So the clients do not stand to lose anything if they are not satisfied.
Our psychic friends network, Psychic.com.au provides the facility for psychic readings to all individuals. In fact, our psychic network is a one stop location to provide you the services of expert psychics whose accurate readings can immediately solve your problems relating to health, love, money—you name it, rest assured our psychics will provide you the best possible advice.
Are you interested in the subject of psychics and want to join a psychic network? Visit our website for more information.
For Psychic Help in your life, please click Psychic Help
This psychic site and its owners are not liable for any direct, indirect, incidental, consequential, or punitive damages arising from using this site, the psychic contractors listed on it, or its content. By giving us your email address you agree to allow us to send you occasional marketing materials. We will never pass your details to another company.
You must accept and agree to our Terms of Use before using our services.