Operator Assist
Available 10 am till 6pm daily AET for bookings and Issues.
Billed as Access Positive
CALL NOW FOR GUIDANCE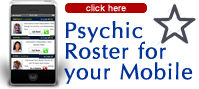 Money Back Guarantee
If you are not 100% happy with the reading we will give you a Full Refund. Available for credit card clients through the auto and manual credit card service. Please call the Helpdesk on 1800 222 362.

Psychic Reading Home > Psychic Readers > Psychic Kia
Psychic KIA
Psychic Kia has always had an interest in the supernatural…
Born in Melbourne, I moved to Canada with my family at the age of three, and for a while, everything was fine. Then I was diagnosed with chronic kidney problems, and for the next 8 years, I was in and out of hospital, missing school and my friends. During that time, I developed a Leep interest in the supernatural, reading any and every book I could get my hand on that dealt with the subject… especially witches.
The Birth of her Psychic Powers
At the age of 12, I was scheduled to have a major 12 hour operation performed in an effort to repair my kidney and the surrounding areas. Before checking into the hospital, my mum took me to this little occult shop and told me that I could choose one thing to take into hospital with me. I chose Buckland's Complete Book of Witchcraft, and it was just the start I needed. The day finally came for my operation, and about half way through, I died. I have no recollection of what happened or what was said, only that my entire life changed after that moment.
Psychic Kia's Ethical Beliefs:
While I will make every effort to ensure your experience is a good one, I feel that it's important to share with you my personal ethics regarding psychic readings and magickal work.
During the psychic reading, asking about someone else is perfectly fine however I don't like "intruding" upon another persons psychic energy. If you would like for me to read for someone other than yourself, please make sure you have their permission first…its less like spying that way.
As far as ritual or spell work goes, I will not perform any psychic love spells aimed at a particular individual, nor will I perform any negative actions. The reason being is that I'm here to help, not interfere in the natural order of things. I am happy to perform a love psychic reading, just no love psychic spells.
Psychic Kia's special psychic abilities:
reads cards, not only the traditional tarot but various decks and oracles depending on the purpose
uses runes, when extra clarification is needed these often provide that little missing piece of information
can sense the emotional energies and personality traits surrounding the person and sometimes those closest to them, making it easier to get to the real root of the problem.
Occasionally, if the need is there, a message will come through from someone that has passed on, but I have no control over this and have no idea when it will happen.
Perform ritual work or spells
Psychic development and understanding were essential for this young Psychic…
I found that my mum and I could talk without saying anything - a psychic telepathic connection. I also notice that when I held certain objects, my hand would vibrate and get very hot – the psychic phenomenon known as Psycho kinesis. All these things and more were happening and I didn't really know why. Then, at the age of 14, my mother bought me my first deck of Tarot cards in an effort to help me channel my psychic energy into something that I could better understand.
Overflowing with Psychic Energy and the Instinct to Help
Now, 17 years later, I'm back in Australia and feel more connected to the Goddess than ever before; it's amazing what coming "home" can do for you!
My psychic energy is flowing in abundance within me. I look forward to helping people with my psychic abilities to understand the little things that happen to us along the way, and to sharing my knowledge with this community.
What I am currently in the process of learning:
channel/see/talk with spirits – I'm not a psychic medium but I'm working on developing those particular skills
remote viewing
Yours in Love and Light,
Psychic Kia
I have been receiving readings from Kia for a few months now and have been amazed by her accuracy and level of detail she provides through readings. Kia is a great listener, and has been able to guide me in the right direction. It has been a great experience to listen to such a talented and insightful psychic.
~ Brett

Thank you for a wonderful phone reading yesterday - I received the answers I was looking for. Your reader was very professional. I would recommend your readers to my friends as I was very impressed. I send much love and blessings to Kia for doing my reading.
~ Heather

I just had an amazing reading with Kia! I found her to be very genuine and I really am grateful to have had the experience of talking with her. She has calmed my worries immensley and given me some peace towards knowing that I have a happy future coming. Kia was amazingly accurate in her personality descriptions of people involved with me closely and also of the current dramas affecting my life. I hope to speak with her again when I am at a crossroads and in need of some enlightened advice. I wish her all good blessings.
Kind regards
~ Mary-Louise
---
To have a Professional Psychic Reading with Psychic Kia:
Kia's Access Code: 00076
Phone Line Charge:
AUSTRALIA:
1900 999 252 $2.97 AUD/min*
* Please note public phones and mobiles cost extra for UK, NZ and selected countries
Credit Card Charge:
AUSTRALIA:
1800 732 337 (1800 REA DER) $2.50 AUD per min
US/CANADA:
1 888 22 22 338 $2.50 AUD per min
NEW ZEALAND:
09 925 0444 $2.50 AUD per min* or ($3.25 NZD approx)
UK/EUROPE:
0011 44 870 495 8019 $2.50 AUD per min*
* Please note public phones and mobiles cost extra for UK, NZ and selected countries
Service Provider: Access Positive
Get into contact with one of the many psychics available, click here psychics available.
This psychic site and its owners are not liable for any direct, indirect, incidental, consequential, or punitive damages arising from using this site, the psychic contractors listed on it, or its content. By giving us your email address you agree to allow us to send you occasional marketing materials. We will never pass your details to another company.
You must accept and agree to our Terms of Use before using our services.