OPERATOR ASSIST
Available 10 am till 6pm daily AET for bookings and Issues


Billed as Access Positive
CALL NOW FOR GUIDANCE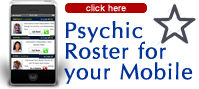 The Charts
[PUTTING THE PIECES TOGETHER]
This Numerology has been designed to make it as simple as possible to understand the basis of this subject. This section is putting the different parts of this book together as a basic chart. It can be used each day, weekly, monthly or yearly, or whenever you feel the urge to discover why certain events are happening around you, and to perhaps discover more about other people that you maybe involved with.
When putting your charts together, may I suggest that you also go along with flow of your intuition as well as what is in this book. As we all have the ability to use our instincts, it is a matter of practice just like any other discipline.
The basic information that you will need to do these charts is your date of birth and your given and last name. Middle names come under the same vibration as given names.
Chart Examples:
Joseph Campbell is known as Joe and his date of birth is 8/7/1963.
LIFE PATH
D.O.B 8/7/1963 which becomes,
8+7+1+9+6+3=34, 3+4=7
Joe's Life Path is that of seven[7].
TEMPORARY VIBRATION
This is the year 2005, which when added together is Seven [7]. You add your 'Life Path' with this years vibration, which becomes, 7+7=14, 1+4=5.
Joe's Temporary Vibration is five[5].
MAJOR INFLUENCES.
Major Influences are the day and month of your birthday added together. Joes is 8[day]+7[month]=15, 1+5=6.
Joe's Major Influences is six[6].
TEMPORARY MAJOR INFLUENCES
Temporary Major Influences is the day and month of your birthday added to this years vibration which becomes,
8+7+7=22. This is a Master Number and remains the same.
GIVEN NAME VIBRATION
Joe Given Name adds up to J[2]+O[6]+E[5]=13, 1+3=4.
Joe's Given Name Vibration is four[4].
TEMPORARY GIVEN NAME VIBRATION
Joe's Given Name Vibration of four [4] is added to this year's vibration of seven[7] which adds up to eleven[11] which remains the same
ANCESTOR'S VIBRATION
Joe's surname is Campbell, which becomes C[3]+A[1]+M[4]+P[7]+B[2]+E[5]+L[3]+L[3]=28, 2+8=10, 1+0=1.
Joe's Ancestor's Vibration is one[1].
ANCESTOR'S MESSAGE
To get Joe's Ancestor's Message for the year, you add this years vibration of seven[7] with Joe's Ancestral Vibration which is 0ne[1], and this becomes 1+7=8
Joe's Ancestor's Message for the year is eight[8]
PUTTING IT ALL TOGETHER.
JOE CAMPBELL
D.O.B. 8/7/1963
LIFE PATH OF SEVEN [7].
Joe's Life Path is one of Learning. To gain and seek knowledge. He can absorb many things and his quest for knowledge can lead him into some interesting situations. He has strong insight and can use it wisely in times of making decisions. When his interest is held, it maybe difficult to drag him away from what he is doing. He is a natural peacemaker and his skills come in handy when he is dealing with disagreements. His dreams can give him direction in life, especially if there is some inner guidance needed for his growth.
TEMPORARY VIBRATION OF FIVE [5].
The Temporary Vibration of five [5] brings change and new directions. During this vibration Joe life is changing, and it is a time of making decisions. He may find himself in a position of receiving assistance from outside sources. More responsibilities may be place in his path, and he may find some confusion in how to solve so many problems at the same time. Travel may also cross his path, and he may consider changing residence. This is a year where Joe may concentrate on family matters to bring new hope to the old ways. Abundance and growth may stem from these changes, leading him into a time of victory in all he seeks.
THE MAJOR INFLUENCE OF SIX [6].
Joe's Major Influence of six [6] is one an an artistic individual who enjoys beauty to surround him. The truth is important to him, and he is usually a good judge of character, and can see through any falsehoods. He is able to solve problems through logic and has strong communication skills, as well as a good ear for listening to other. This makes him a sort after confidant. He likes to have his home as peaceful and harmonious as possible, and is an exceedingly gracious host. His easy nature at time makes it possible for others to take advantage of him, but he can see that it is their learning in life. Although he may miss out on what he wants to do for the sake of others, he eventually get to do the things he wants to. His humanitarian ways can bring him lots of rewards in all that he seeks.
TEMPORARY MAJOR INFLUENCES OF TWENTY-TWO [22].
The Temporary Major Influence of Twenty-two [22], brings advancements Joe's way, and the wanting to achieve his goals works well for him. Travel may arise on occasion, for business as well as pleasure. This can be a time of extreme misfortune, or extreme luck, depending on what the venture is. Joe's dealings with people usually go well, but if it is speculation then there is concerns around losses. Joe's organizing skills can also come to the forefront under this vibration, leading him to better prospects in the near future.
GIVEN NAME VIBRATION OF FOUR [4].
Joe's Given Name Vibration of four [4] is one of creating balance in all aspects of life. He likes his home and work life to run smoothly. He is extremely good at finding solutions to any concerns that may arise, whether personally or professionally. Those concerns are usually sorted out through working out the 'pros and cons' of any given situation. His levelheadedness is truly worth exploring, for he has the ability to see all sides of every story and make no judgment, which makes him a valuable friend or partner.
TEMPORARY GIVEN NAME VIBRATION OF ELEVEN [11]
Joe's Temporary Given Name Vibration is eleven[11], is for Joe to seek what he really wants out of life. To change the things that no longer suits his purposes. Trade and negotiations could hold the keys to these changes. He may find at time, that there is a lull around him, and that his mind keeps ticking over to the past. This is a time for Joe to straighten out these concerns that have been troubling him. Starting afresh may sound exciting to him under this vibration.
ANCESTOR'S VIBRATION OF ONE [1].
Joe's Ancestor's Vibration is one [1]. One is of power and magic. His Ancestors are people of courage. He may be willing to take risks for the betterment of others around him. He was born with the courage of his Ancestors and his urge to succeed comes for them. Even though at time he can be a loner, he excels, if there are challenges that need conquering.
ANCESTOR'S MESSAGE OF EIGHT [8]
Joe's Ancestor's message of eight [8]. Joe can succeed in whatever he puts his mind to. His determination to achieve is strong, and there is no stopping his inner-drive. He may have a sense of sharing his wealth and knowledge with those he care about. So when he succeed, others around him are empowered by his drive, and may start to change their own environment, through his inspirational ways. He has the ability to listen to others concerns. He may also find ways of sorting out problems that confront him through the guidance of his ancestors, that bring him positive results.
Back to Psychic Numerology
To have a Psychic Reading done by a Clairsentient, click here for a Clairsentient Psychic Reading.
This psychic site and its owners are not liable for any direct, indirect, incidental, consequential, or punitive damages arising from using this site, the psychic contractors listed on it, or its content. By giving us your email address you agree to allow us to send you occassional maketing materials. We will never pass your details to another company.
You must accept and agree to our Terms of Use before using our services.
CALLING FROM OVERSEAS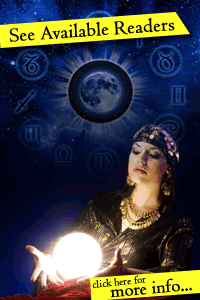 PSYCHIC RELATED TOPICS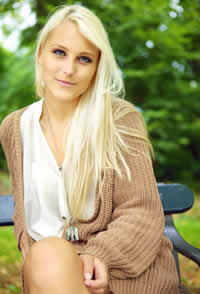 Genuine Psychics can help you find solutions to any stressful situation