Operator Assist
Available 10 am till 6pm daily AET for bookings and Issues.
Billed as Access Positive
CALL NOW FOR GUIDANCE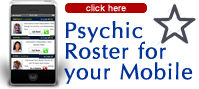 Money Back Guarantee
If you are not 100% happy with the reading we will give you a Full Refund. Available for credit card clients through the auto and manual credit card service. Please call the Helpdesk on 1800 222 362.

Psychic Movie - Premonition
This is an American supernatural motion picture and it was directed by Mennan Yapo.
Husband and wife, Jim and Linda Hanson, portrayed by Julian McMahon and Sandra Bullock
respectively, got a new house to live in with their daughters named Megan, played by Shyann
McClure and Bridgette, played by Courtney Taylor Burness. Linda was left with their two
daughters while Jim went out for a business trip.
Jim and Linda's relationship was not doing well; the latter received a voice message from her
husband telling her that he meant what he had said to her last night and he assures her of his
sincerity. Just then the doorbell rings, and Sheriff Reilly, portrayed by Marc Macaulay, and
informs her of her husband's car crash causing him death. Linda was devastated that she had to
tell the girls that their daddy was not going to go home. Linda's mother, Joanne who was played
by Kate Nelligan, came over and volunteered to take care of the children while she suggests
that Linda should start working on the funeral arrangements. As much as it hurts her, she
wasn't ready just yet. She took a nap on the couch but woke up on their bed tucked in with
blankets. She got confused so she stood up and checks the house, she saw her husband at the
kitchen counter watching TV while drinking his coffee. Linda was appalled.
Still in shock, Linda sent her daughters to school and while driving, she suddenly stopped
causing the drivers behind her to get mad. Sheriff Reilly, the same sheriff who knocked on her
door and told her the news about her husband's car crash, told her to be more careful in
driving. She thinks that the sheriff is acting very weird as if he never visited their home
yesterday. Linda came home to do her house chores normally, and noticed the rainbow
sweater. The day ended with the whole family having dinner together. Linda wakes up the next
day to see an empty bottle of lithium and the label says that the pills were prescribed by Dr.
Norman Roth. While she was making her way downstairs, she notices that the mirrors were
covered with sheets. She sees Annie, her friend and assured her that the girls were doing fine
outside. When she came over to them, she saw Bridgette having bruises and gashed all over her
body, but Megan tells her that Bridgette looks perfectly fine and doesn't see anything on her
sister.
Later, Dr. Norman Roth, portrayed by Peter Stormare, came at the funeral along with his
assistants and Sheriff Reilly. Joanne thinks Linda needs help and she suddenly woke up on her
bed again and she hears Jim in the shower. While the family was having breakfast, Linda was
glad that Bridgette doesn't have scars all over. After she had sent the kids to school, she went
to Dr. Roth's clinic, though he didn't recognize her at all, she told him that she sees his husband
alive and then dead and then alive again. After their talk, he gave and prescribed lithium.
When she returned home, she saw Bridgette running for the glass door; she doesn't see that
the door is closed. Linda told her to stop but she continued and smashed the glass with her
body and hurt her face and arms. They immediately went to the emergency room and her
husband follows.
She suddenly realizes she has been experiencing chronology of what happened in the past
week. But that she hasn't gone through Friday yet, and Saturday would be the funeral. She talks
to Jim, and told him not to go to the business trip. She begged for him to just stay at home but
Jim tell her that he can't and Linda just told him to wake her up before he leaves in the
morning.
Linda woke up on the couch, and told Annie what is happening and that maybe it was meant to
be this way. She contacted the insurance agent, and was informed that Jim tripled his life
insurance on the morning of the accident and then she makes the arrangements.
It is Sunday and Linda went to the church after bringing the kids to school. She talked to a priest
named Father Kennedy, who was portrayed by Jude Ciccolella, and told him that she's
frightened of what's happening. He showed her a book that contains the same incidents as
what she experiences that happened a long time ago. He told her to have faith.
Linda went to the location of the accident and she can see visuals and images of her family. She
went home and asked her family to show and be more affectionate with each other. Jim thinks
it was weird so he asks her if she's okay. She told him that she had a dream that he would die,
he comforts her.
The movie ended with Jim still dying as Linda wasn't able to stop his death.
Our Psychics, Mediums and Clairvoyants are here to give you the advice and guidance that you need, visit our Credit Card Psychic Readings page to find out how you can booka psychic reading.
This psychic site and its owners are not liable for any direct, indirect, incidental, consequential, or punitive damages arising from using this site, the psychic contractors listed on it, or its content. By giving us your email address you agree to allow us to send you occasional marketing materials. We will never pass your details to another company.
You must accept and agree to our Terms of Use before using our services.