OPERATOR ASSIST
Available 10am to 6pm daily for bookings/Issues


Billed as Access Positive
CALL NOW FOR GUIDANCE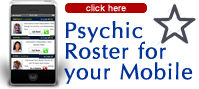 Home > Psychic Blog > Tips on How to Maximize Real Psychic Reading
Tips on How to Maximize Real Psychic Reading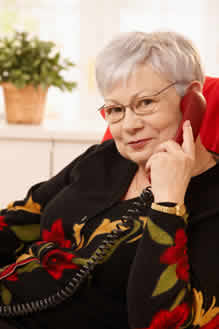 Are you confused, or disenchanted with life, and are you looking for answers to many of life's questions? Well, if you feel that going to regular counselor is just not enough, then why not try consulting with a psychic? One of the perks or advantages of consulting with psychics is that the individual will get advice from someone who has the intuition and discernment which is much higher than the usual guidance counselor, because psychics have the ability to connect, or communicate with a higher spiritual realm.
Most people do not really take psychic seriously. Even if they do, they don't really believe what the psychic reader is telling them. But, if ever you find yourself in this situation, whether you really want to or not, why not get the most of your real psychic reading? You can never tell but this may be the time when you are dealing with a real psychic reader. Here are relevant and appropriate suggestions that you should do before, during, and even after getting your real psychic reading.
First, you need to find at least a reliable psychic who will really provide an accurate reading and not just something that you may want to hear from them. Remember the following helpful tips in choosing which psychic reader to select when in the lookup for one.
Don't believe self promotion like saying that they can guarantee a 100% accuracy rating all the time. That is simply impossible. Any reputable psychic wouldn't and couldn't guarantee how a reading will come to pass. Not all predictions can come true and you can never satisfy all your clients.
If you see a psychic advertisement saying that they can be accurate 100% in every reading, then that is not to be believed. You must understand that respected psychics do and can provide a 100% real psychic reading accuracy but not all the time. Most of the time, the accuracy rating is from 85 to 90 percent.
Also, lookout for those who say that they can solve your problems when you get a reading from them. That's just not true. You are the one making the decisions and choices for your life. A psychic's job is only to provide guidance and teach you the best ways to improve your life. It's up to you to make those decisions.
Of course, don't fall for those ads saying that they are able to get you anything and everything that your heart may desire. Or, go for those psychic lines that only feature anyone who can "play" at being a psychic.
Check and read thoroughly the website of a psychic that you found online. You should be able to find testimonials and references that you can check.
When you find a psychic that you think is reliable and would provide an honest reading and not a bunch of scripted readings, you are now ready to make an appointment and get a reading. It is also advisable that you make some time to analyze you present life situation and take note of important and relevant queries that you may ask your psychic. The more specific you are the better and accurate the reading will be. If you need further clarifications on some issues of the reading, ask your psychic reader. And what's more? Don't go to a psychic if you are not ready for an honest reading and just want something pleasant and entertaining.
How to Know If Your Psychic is Real

Needless to say that there is no assurance that one can all the time pick a real and genuine psychic. To know if a psychic is real or not is very tricky because one can know the truth only after the psychic reading is done. But there are ways that seekers can do to avoid and lessen the risk of deception.
First of all is to make sure that where you found the name and contact number of your psychic is legit. It is tricky as well but you can look for defining qualities. A real psychic will make his information accessible and extensive. He will offer his clients all the needed information about him and his services.

Then you can also look at how your psychic asks for payments. A real psychic will lay down everything that you need to pay even before your psychic reading starts. Be wary when your psychic asks for extra payment during the course of your psychic reading for the reason that he uses a more powerful magic, more probably than not that he is a fraud.

You must also do enough research about the psychic service that you will avail. Knowledge is a very powerful tool against deception. If you know what normally happens during a psychic reading then you will know when something out of the ordinary takes place. You can avoid being led to do something you do not want because you know the limits and boundaries of a psychic reading.

Real or not, all you need to do is stay vigilant and rational so that you will be able to protect yourself from people who want to use your current dealings to their advantage. You can avoid being deceived by those who want to earn their income no matter what it takes.
Determine What You Wish To Attain From The Reading
Before you agree to talk to any psychic reader out there, the first step should be to determine what you wish to gain, or achieve from the reading. Do you need a psychic to communicate with a departed friend, relative or family member? Or do you wish to talk to the psychic about religious matters, or do you simply wish to get advice on matters such as career, health, finances and relationships? Try making a list of priorities or issues that you want to tackle with the psychic, as well as list the qualities that you'd like to see in your chosen psychic reader.
Ask For Referrals
Once you've determined your goals, and listed the qualities of a good psychic reader, the next step would be to ask for referrals from close friends, family members, relatives or even co-workers or classmates in college. If they can't refer anyone to you, then you could try dropping by any of the established psychic forums or review sites online, and ask for help from the forum members.
Visit Psychic Fairs and Exhibits
Another great way to look for reputable and established psychic readers, would be the local psychic fair or exhibit. A visit to these activities would be very helpful, because in these venues you'd be able to gauge each psychic reader's skills and abilities, as well as learn about their rates. Also try to find out where the local Spiritualist church or Wiccan shop is located, so that you could ask for advice from member son which psychic readers are reliable, helpful and competitively-priced.
Call Each Psychic Reader, And Ask Questions
Once you've already created a shortlist of psychic reader choices, it's now time to call or email each one of them, and start asking questions. Ask the psychic reader about his or her background, and determine if they've got specialized training or not. Also try to determine which methods or techniques they use in conducting their readings, whether they specialize in palm reading, Tarot cards, numerology, runes, or fortune telling.
It would also be helpful if you could ask the psychic reader to provide you with references of past clients. Although some customers or clients would prefer to remain anonymous, many of course would be more than happy to share their experiences with you, and they'd be happy to tell you if the psychic reader was good, or bad. Also ask the psychic reader if they charge by the hour, or if they charge a flat rate for their services.
This psychic site and its owners are not liable for any direct, indirect, incidental, consequential, or punitive damages arising from using this site, the psychic contractors listed on it, or its content. By giving us your email address you agree to allow us to send you occassional maketing materials. We will never pass your details to another company.
You must accept and agree to our Terms of Use before using our services.