OPERATOR ASSIST
Available 10am to 6pm daily for bookings/Issues


Billed as Access Positive
CALL NOW FOR GUIDANCE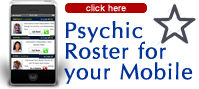 Home > Psychic Blog > Love Reading: When Will I Meet My Soulmate?
Love Reading: When Will I Meet My Soulmate?
So first off, what is a soulmate psychic reading?
A soulmate psychic reading is basically a reading that provides and gives great guidance, discernment, understanding, insight, knowledge and information that could help people reach and accomplish the soulmate-kind of relationship that everyone of us is probably dreaming of. This will allow a person to see the progress or process of their soulmate-kind of relationship in various ways and from another point of view or outlook. A soulmate psychic reading could recommend and provide tools and complete, thorough and precise information that could inspire and motivate the growth and development of the positive and favorable adjustments and adaptations in your soulmate-kind of relationship. This kind of reading will help you tend, foster and justify your own intuition so that you will be able to go after your own judgments and control for the betterment of your relationship.
When you are having a soulmate psychic reading with genuine psychics who are experts in love reading, you will be able to unfold and gather lots of knowledge and create a positive view and encouraging adjustments in your relationship.
What is a soulmate?
A soulmate is someone who perfectly fits another person's ideals and standard and passes as someone who one can be romantically linked with. A soulmate is someone whom you feel safe with and whom you can show your real and genuine self and let them know who you really are from deep within.
A soulmate-kind of relationship is the epitome of love. Think about living in this fast-moving, unruly and riotous world with a lot of human inhabitants with different personalities from each other, you find yourself searching for the love that you think you deserve and looking for that one person who can open and touch your heart with true love, understanding and acceptance.
How would I find "The One"?
"The One" or most people call it as their "soulmates", is the right person for you to be with eternally. Now it may seem a bit extreme to really believe in the concept of soulmates, let alone finding one. If you are really looking for a love that will last forever from someone whom you would want to spend the rest of you life with then remember that you should create and adjust your own compatibility with another person. You need no magic dusts and spells to create a productive relationship with someone.
You have to find someone who you think is attractive and captivating enough and look within them and allow yourself to feel a powerful and intense feeling of familiarity and closeness. If you felt it and this person makes your heart skips a beat and you begin to feel butterflies in your stomach then you will probably have to give your attention and focus to this person and try to make them see your dreams, wishes and hopes for the future and maybe, just maybe, they'll share it with you. If they do, then yes, that person is probably your soulmate.
See? It is you who should make the changes and adjustments so that you can find the person whom you ought to be with. He or she will not just knock at your doorstep and tell you that he or she is your soulmate. You have to have a dream or a particular goal in life and find someone whom you can share it with.
What can I do to find my soulmate?
First, you have to enjoy and appreciate being single as it is very important to be contented and assured as a single person before you allow yourself to look for your soulmate. Know yourself more and allow yourself to develop particular hobbies, wants, and likes that you will enjoy yourself. Spend time with your friends and family members and surround yourself with positive vibes while you let your self grow in a career that you wish to pursue. Let yourself grow and mature first before focusing on finding your soulmate.
Second, know what you want in a partner. You can list down likable traits and characteristics that you get attracted to and develop a standard for your future lover. Also, try to incorporate in yourself what you are trying to look for in another person. You want someone athletic? Then go ahead and be athletic yourself. That way, you will have something in common and the same interests with you soulmate in the future.
Third, allow yourself to have an open mind. You might not be able to meet your dream boy or dream girl as they may not possess the physical traits that you wished for in a partner but allow yourself to assess the person and decide whether or not you feel comfortable and confident with them. Also, never judge and surmise a person from their race, religion, skin color, age and gender preference.
Fourth, never allow yourself to be with someone who is already committed to somebody else, even if you feel as if he or she is the one. Do not allow yourself to be the third person. Just keep in mind that when a relationship starts with infidelity then there is a huge tendency that it won't last for long.
Fifth, Widen your circle and meet people from different places. You can meet your soulmate through the friends of your friends. This is one smart step to actually allow yourself to meet new, different people everyday. Try joining a certain group that shares your interest or start a new hobby with new people or start volunteering and be an active volunteer.
Sixth, along with the expanding of your social circle, do not forget to also be friendly while you are at it. Talk to people, laugh with people bond with people and make yourself comfortable in a huge crowd. Allow yourself to look and seem approachable so people would be drawn into hanging out with you more.
Seventh, allow yourself to be educated on how other people flirt. Know how they express themselves and how they use their body language. This will help you with possible soulmate prospects in the future.
This psychic site and its owners are not liable for any direct, indirect, incidental, consequential, or punitive damages arising from using this site, the psychic contractors listed on it, or its content. By giving us your email address you agree to allow us to send you occassional maketing materials. We will never pass your details to another company.
You must accept and agree to our Terms of Use before using our services.