OPERATOR ASSIST
Available 10am to 6pm daily for bookings/Issues


Billed as Access Positive
CALL NOW FOR GUIDANCE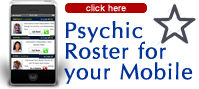 Home > Psychic Blog > How Psychic Readers Do Love Readings
How Psychic Readers Do Love Readings
Psychics today provide different types of services, from reading Tarot cards to providing predictions, performing aura readings and more. And despite the modern, fast-paced times, more people continue to flock to psychics for guidance, because many believe they get their abilities from a higher spiritual or supernatural force. If you're looking forward to getting a love reading from a psychic, here are a number of helpful ideas on how psychic readers perform love readings.
What's A Love Reading?
Love is a truly wonderful and complex emotion, and finding a suitable long-time partner is perhaps one of the biggest decisions that most individuals will ever face in life. And while love can certainly be a wonderful source of inspiration, it can also cause a great deal of turmoil and apprehension, even to people who have the strongest heart or mind. A psychic love reading can help a person find the right romantic match, and it can also help those who are currently mired in a rocky and emotionally draining relationship.
How Do Psychic Readers Perform A Love Reading?
In doing a love reading, the psychic identifies and analyzes three sets of energies – the person's energy, the potential lover's energy, and the energy that arises when both individuals come together. The love reading can help love-struck individuals identify their own feelings, as well as sort them out and work them through. The psychic can even suggest what certain conversations you need to initiate or discuss with your potential partner. And if the person's mind and heart are in conflict overt he potential relationship, then the psychic can provide much-needed advice, in order to bridge the gap between the two individuals.
When Should A Person Get A Love Reading?
A psychic love reading is not only helpful to those who are looking for potential romantic partners, but it can also aid those who are already in a long-term relationship, because the reader can alert the individual to any potential roadblocks or dangers, and help couples navigate and steer clear of these potential dangers. Psychic love readings can even be beneficial to those who've just had a bad breakup. The reader can give advice on whether or not a new relationship is looming in the horizon. The reader can also aid broken-hearted individuals in identifying the issues that they need to work through while they still are single at the moment.
According to psychologists (and even veteran psychics), love is more than just a simple chemical reaction in the brain. This mysterious and exciting feeling can also bring together two souls, and allow them to be more than just the sum of each others' parts. Love can also be the best connection that one can ever have, to bridge the physical, emotional and spiritual planes. This is where psychic love readers can help. If you want to get a better and clearer picture of your romantic life, then a visit to the local psychic will truly be very beneficial.
To find reputable psychic love readers in your community, get recommendations from relatives, friends and family members, as well as get help from the local New Age shop, and visit psychic fairs and exhibits.
There's a popular saying that goes like this – "If it ain't broke, don't fix it". Well, that would be easy to say if you're referring to a broken electronic gadget or appliance. But what if your marriage or relationship is on the verge of breaking u, but you still want to save it? Would you seek guidance from the usual marriage or guidance counselor, or would you rather do something off-beat, like connecting with a psychic? Here's a look at how psychic readers perform love and relationship readings.
Why Are Psychics the Best Option When You Need Love Advice? If you
connect with a psychic reader for help on issues like marital spats or relationship problems, the activity will perhaps be a very meaningful and fruitful experience. This is because a credible psychic has the ability to see the person's past and future, and they will also be able to determine how your relationship will play out. The psychic can also help couples better understand each other, and they too will be given different options and viewpoints, so they can enhance, or save their relationship.
Top Love Questions To Ask Psychic Readers
According to veteran psychic readers, if you ask the right questions (and you come to the reading with an open mind), then the visit should perhaps yield positive results. Among the top 10 questions on love and relationships that are asked to psychics include – "What does my husband/wife want from me?"; "Does my husband/wife still love me?", What is my husband/wife looking like?"; What does my husband/wife think of me?"; "When will I find my soul mate?"; When will I be pregnant?"; "Is my husband/wife cheating on me?'; What will the future look like for my husband/wife?". "Is my husband/wife going to call me?"; Should I look for another job, or stick to the one I have now?".
What To Do Before Choosing A Psychic Love Reader
Before you choose to connect or consult with a psychic reader on issues like love and relationships, here are a couple of items to keep in mind. First, keep in mind that psychic readers are not magicians, who can change the course of your romantic life with a flick of a magic want, or by using some special love potion. Remember that they get part of their reading on the limited amount of information that you provide them. A credible psychic love reader would almost always provide you with accurate information, and they too would be more than glad to offer their customers a free, or trial, reading on your first contact. There are a lot of benefits to connecting with psychic love readers. First a psychic love reader can provide meaningful insight and advice to couples who are having problems enhancing, or saving their relationships. Second, psychic love readers can also help couples chart an alternative course of action, either to save their floundering marriage or relationship, or to sweeten their emotional bonds. Third, a psychic love reader can also help couples view the world (and their relationship) in a better light.
This psychic site and its owners are not liable for any direct, indirect, incidental, consequential, or punitive damages arising from using this site, the psychic contractors listed on it, or its content. By giving us your email address you agree to allow us to send you occassional maketing materials. We will never pass your details to another company.
You must accept and agree to our Terms of Use before using our services.