OPERATOR ASSIST
Available 10am to 6pm daily for bookings/Issues


Billed as Access Positive
CALL NOW FOR GUIDANCE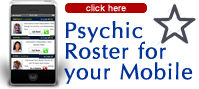 Home > Psychic Blog > Hope for Marriage from Psychics
Hope for Marriage from Psychics
"Help me save my marriage" is sometimes a call for desperate action for many individuals who find their marriage in the brink of separation.
These individuals should know that there are so many ways that they can find the help that they need. There are so many experts when it comes to relationships and marriages that they can go to. There are also the ever reliable family and friends who are always willing to lend their helping hands. But there is also this particular group that individuals can go, which is overlooked most of the time- the psychics.
Psychics are not only for predicting the future or talking to spirits. They are also good listeners that provide sound advice in return.
Marriages are complicated as all are unique. There is no marriage problem that is exactly alike. People have varied personalities and making the union of two makes it more difficult to understand. Psychics do not say that they are experts like those who really studied and got a degree in human behaviour. But their insights are good because it is personal and cater to the needs of the couple who seeks their help.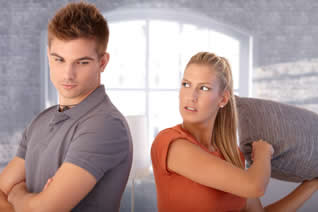 Couples who really want to make their marriage work should consider all possible help that they can get especially if that help can make them understand their situation more. Psychics can read the individual personalities of the husband and the wife. And aside from these, psychics can also get the compatibility of the two souls in the marriage. Knowing what are the strengths and weaknesses of the marriage is a good start to know where to start in fixing it. Different personalities crash and that is already given. Couples should not just raise their hands and give up thinking that their relationship has no hope anymore because it is not true.
Psychics can help bring hope back in the marriage. They can give the much-needed answers that the couple needs. There is no need to turn back from each other without doing everything it takes. Psychics can give hope by channelling positive energy to the marriage. The psychic will take in consideration the different factors that affect the marriage. This will help the couple understand that there is no need to blame each other for the things that are happening because there are really those that are beyond their control.
For the help of psychics to be useful, couples must be open to change. They must give their hearts the strength to start all over again.
Starting all over again with the new insights from psychics can help them address the conflict before it even start. Compromise can be easily applied when couples know how to react to their partners. Thinking that the other half is to blame for everything without looking at the whole situation usually is the start of conflict. Psychics can easily address this possible cause of difficulties by telling them the reason of why their partners react the way they do.
Psychics are truly special people, because they have the ability to perceive the supernatural, without using the five basic human senses.
This explains why some are good at communicating with souls or spirit guides, while others are experts at sensing an object or individual's past history. Some psychics are also very good at providing guidance and insight to married (and unmarried) couples. Here's how you can find hope for marriage from psychics.
 
A Reputable Psychic Offers Meaningful Insight
If you consult with a psychic regarding marital problems and issues, the visit should perhaps be a very meaningful (and truly worthy) experience. This is because they can take a peek into your past and future, and see how your relationship will play out. They can also offer sensible and dependable advice on which decisions and pathways will be truly beneficial for you and your partner. They would also be able to give you the opportunity to make considerable changes, which can either be life-changing and truly beneficial.
They Can Help Couples Make The Right Decisions
A psychic who specializes in marriage and relationship issues and advice can certainly offer concrete and sensible insight, which could help couples enhance or improve the quality of their relationships. This is because they have the ability to detect the areas or stages where potential issues could arise, as well as see the areas where there's something lacking. In short, this means that psychics can provide couples with the best course of action and remedies.
Psychics Can Provide Dependable Support During A Crisis
Psychics can also be a very reliable lifeline for couples, especially during the toughest and most distressing moments. This is because they make for very good listeners, and they offer refreshing words of comfort and wisdom, to help couples weather the tough areas. Thus, if you don't have anywhere else to run to, make sure you trust a psychic.
You Can Opt For Face-To-Face Or Online Counseling
The advent of modern technology has now made it much easier for married couples to connect with psychics. For example, if work and family constraints are preventing couples from arranging a face-to-face consultation, then the Internet should offer a convenient and more private venue. However, when consulting with psychics on the Internet, always make sure you read the customer testimonials from the website first, so that you'll know that the reader's customers are truly satisfied with the service they're getting.
Apart from these three areas, there are a lot of ways in which psychics can be very helpful to married couples. This is because they have the ability to connect with their subconscious, and they also often get wisdom and advice from their spirit guides. And since a successful and loving marriage is built on trust, friendship, unconditional love an utmost caring, an experienced and ethical psychic reader should be very able to help couples strengthen and maintain their bonds, even through the toughest and most contentious moments. Today, hundreds of thousands of couples are already turning to professional psychics for reliable and meaningful advice and guidance, as a way for them to further deepen their love and affection. 
This psychic site and its owners are not liable for any direct, indirect, incidental, consequential, or punitive damages arising from using this site, the psychic contractors listed on it, or its content. By giving us your email address you agree to allow us to send you occassional maketing materials. We will never pass your details to another company.
You must accept and agree to our Terms of Use before using our services.