OPERATOR ASSIST
Available 10am to 6pm daily for bookings/Issues


Billed as Access Positive
CALL NOW FOR GUIDANCE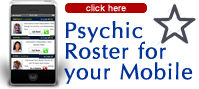 Home > Psychic Blog > Helpful and Timely Psychic Advice for Men
Helpful and Timely Psychic Advice for Men
Like women, men also face a wide array of relationship problems, and they too are easily misunderstood by women, as much as women can easily misunderstand them. Too often, most relationship squabbles end up in bitter divorce or separation. In order to fix these, sometimes men need to turn to psychics to get meaningful and reliable relationship readings. Here are a number of helpful and timely relationship psychic tips for men.
Society Places Too Much Emphasis On the "Scorned Woman"
Too often, society places a lot of emphasis or attention on the "scorned woman". However, psychic love readers agree that we need to be more conscious too that men get burned as well, or get dumped and cheated upon too. Some relationship experts believe that when men get burned, dumped or rejected, it hits them at the very core of their being, which is why a psychic love reading can not only provide helpful insights, but can also heal a wounded and love-struck soul, and open the doors for starting over again, and getting back in the saddle.
How Psychic Love Readings Can Help Men

Psychic relationship readings can be very helpful for men, in a lot of ways. Let's take a look at a few of the perks of getting a relationship or love reading from a professional psychic today.
Psychic love readings can help the individual get rid of the negative behaviors or words that can sabotage the relationship. The reader can guide the individual on how to be kind, patient, understanding, as well as teach them on how to effectively control their emotions.
Because psychic readers have the ability to connect with their spirit guide, they can provide men (as well as women) with an accurate insight into their problem, thereby giving them guidance needed to repair the broken relationship, or to make them decide on the right alternative course of action.
Psychic relationship readers can also help the individual manage his or her emotions, moods and feelings, and enable them to understand the feelings of their partner or soul mate, and provide them with spiritual clarity on what they truly want from the relationship. Through the reading,t he individual will be able to understand the root causes of the relationship problem.
Love, as we all know, is a feeling which makes the world go around, and is something that none of us can't live without. However, when this divine feeling gets tainted with egos, confusion, impatience and hatred, there will be times when you will regular someone who's more adept than a regular relationship or marriage counselor. There are different ways in which you can consult or get in touch with a psychic love reader. You can choose to have face-to-face readings, online psychic readers, or get readings via the telephone or email. And although the methods vary, they are no different from each other, especially when it comes accuracy, efficacy and meaning. Among the different methods, telephone or email readings however are more affordable than face-to-face consultations.
Psychics are gifted, and truly special individuals. This is because they are able to tap into their subconscious, and they can also connect with a higher spiritual plane or realm.
And if you think psychics are just good at communicating with souls of the dead or spirits (or predicting the future) think again. These gifted people also make sensible and realistic counselors, especially when it comes to the emotional and psychological issues that the common man or woman faces every day.  Here are a few helpful psychic advice for men.
Determine What Kind of Information Your Require, Before Visiting A Psychic

Before you wish to consult with a psychic (for whatever reason), keep in mind that what the psychic can and will tell you, may be varied. To make the most out of the reading or consultation, you should first determine, or establish, what type of information you are seeking, or want an answer for. When consulting with psychics, remember that not all are created equal; thus you need to do your homework first, and make sure that you're only dealing with an ethical and professional psychic.
The Psychic Can Only Aid You In Finding Love, and Saving Relationships
While psychics definitely have an ability to look into the past as well as the future, you need to remember that they can only offer as much helpful advice as possible, and they cannot certainly change you fortunes in a flick of a magic wand, or by merely mentioning a spell. If you're one of the many men who haven't found true love yet, a psychic reader can aid you in finding your true love, as well as guide you in following the right steps for finding your love, and sustaining your relationship.
A Psychic Reading Can Help You Pinpoint And Understand The Root Cause of The Problem
If you'd just open your heart and mind, a psychic reading can actually do more than just enable you to find love, or true peace. A psychic reading can also aid you towards managing your moods and feelings, as well as you emotions, and allow you to better gauge and understand the true feelings of your partner or soul mate. The reading can also provide you with improved clarity, especially on what you truly want from a relationship. This could also help you understand the root causes of whatever emotional or relationship problems you're facing.
Before deciding to consult with a psychic, here are a few more helpful reminders for men. Well, psychics cannot make the right decisions for you, and they of course cannot make your problems disappear. An ethical and honest psychic reader will not push you into doing any action. It would be you who will, in the end, decide for yourself, because you are the one responsible for your life. No matter how talented and gifted the psychic is, he or she still cannot make all your problems disappear. In the end, they can only provide sound and meaningful spiritual advice, and you're  always the one responsible for your actions and decisions.
This psychic site and its owners are not liable for any direct, indirect, incidental, consequential, or punitive damages arising from using this site, the psychic contractors listed on it, or its content. By giving us your email address you agree to allow us to send you occassional maketing materials. We will never pass your details to another company.
You must accept and agree to our Terms of Use before using our services.