OPERATOR ASSIST
Available 10am to 6pm daily for bookings/Issues


Billed as Access Positive
CALL NOW FOR GUIDANCE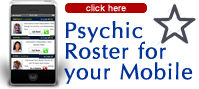 Home > Psychic Blog > 10 Most Popular Dating Websites
10 Most Popular Dating Websites
The Internet has been playing a big part in our social lives these days. It started with the popularization of Facebook way back in 2009 which allowed us to get connected and updated to friends whom we have not seen for quite a long time and family members who have been living far away from home. Nowadays, we have other social media platforms such as Twitter, Instagram and Snapchat that allows us to post whatever we feel like posting as of the moment and authorizes other people, also known as your followers, to like your post and comment on it and share it for the world to see.
Also, there have been other social media platforms that permits and lets us connect and communicate to other people from the other side of the world. Applications such as Viber, Wechat and Whatsapp allows people to add their mobile numbers and create numerous calls and permits messaging with the use of just the internet.
As a result to the widespread use of the Internet, it is inevitable and unavoidable that people also create applications and various ways to help us into meeting other people for the sake of a relationship and companionship.
A lot of online dating websites and online dating applications have been put up so people can use it to create their own profiles, upload their best photos and just scroll in it to find a match that could possibly go with and complement one's taste and requirements. All you will have to do is to have a standard of what you want in a partner and see if the person's profile and picture matches with what you want and then it is up to you if you will add, message or meet up with that person.
Why do some people opt to use these online dating websites and applications than actually just meeting people personally from their day to day experience?
In actuality, there are a lot of reasons why people might choose to look in to dating websites and applications that to meet people in their workplace or neighborhood.
First, a person might not be looking for something serious just yet and would just like to meet a lot of pretty faces and fool around with them. It is not a good thing but a lot of people do this. It is something that they feel happy doing so. Meeting different people via dating websites and applications allows them to try to be with different personalities, characteristics and cultures first before they actually know what they want in a person whom they want to settle down with.
Second, most people do not like to meet their possible significant other through a friend as it will lead to a lot of possible dramas and conflict and might even end up destroying a relationship with a friend because such friends tend to butt in on the relationship and would ask about every little detail within the relationship which could make the couple uncomfortable. To be honest, this happens too much and it just gets troublesome and tedious so people would just choose to meet other people who is not really connected to them in the first place.
Third, there are quite a number of single people living in a really small town inside a huge country. Given this, they would want to explore and meet other people besides the people in their small town. There might easily find more potential partner in an online dating website than actually roaming around town with a hundred of familiar faces that you see everyday.
Fourth, a lot of people tend to really be shy and awkward around the opposite sex so they ten to screw up whenever they try to get to know someone personally. If you choose o just look for a potential partner on online dating websites and applications then there is quite a bigger chance for you to be comfortable with each other through messaging and a little bit of calls and more confident in yourself as you can see that the relationship is progressing even when you haven't really met each other personally just yet. Whenever you feel comfortable and ready then just ask the other person if you could meet up.
However, if the reason why you tried looking for a partner on an online dating website or application is the last reason, which is you aren't confident with yourself and you are quite awkward having conversations and meeting up personally then you might want to work on that because eventually, you will have to meet up and start talking to each other personally. Do not let your shyness get in the way of getting to know a potential partner. Allow yourself to be confident enough and convince yourself that you deserve to be with someone who accepts you for who you are and what you have.
Here are some of the most popular dating websites that people go into to meet other people:
1. www.match.com – the websites proclaims that they have enabled their users to have successful relationships that lead into marriage than any other online websites. They have millions of users. This is a great chance for you to try it out!
2. www.mysinglefriend.com – the concept of this online dating website is that they allow another person, preferably ones best friend, to make a profile and find matches for their best friend who is single.
3. www.eharmony.co.uk – Eharmony uses compatibility dimensions to allow people to be matched with other people based on your intellect, values and personalities.
4. www.jdate.com – this is a Jewish dating website
5. www.gay.com – if you are a single gay or a single lesbian then this is the online website that you will have to go to in order to find your match!
8. www.datingforparent.com – are you a single mom or single dad? Worry no more as this website allows you to meet other single parents who are looking for a second chance in love.
10. www.gotinder.com – tinder is an online dating application used by a thousands of people, it is free to download from the app store and it allows you to search within a vicinity of an area so you could narrow down your choices!
This psychic site and its owners are not liable for any direct, indirect, incidental, consequential, or punitive damages arising from using this site, the psychic contractors listed on it, or its content. By giving us your email address you agree to allow us to send you occassional maketing materials. We will never pass your details to another company.
You must accept and agree to our Terms of Use before using our services.