Operator Assist
Available 10 am till 6pm daily AET for bookings and Issues.
Billed as Access Positive
CALL NOW FOR GUIDANCE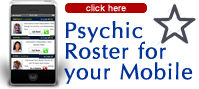 Money Back Guarantee
If you are not 100% happy with the reading we will give you a Full Refund. Available for credit card clients through the auto and manual credit card service. Please call the Helpdesk on 1800 222 362.

William Somerset Maugham
William Somerset Maugham was not a famous psychic however he was famous for his literary exploration of psychic domination. He explored many aspects of the psychic and spiritual world, including hypnosis and meditation.
William Somerset Maugham was born to Mr. and Mrs. Robert Ormond Maugham in Paris, France, on January 25, 1874. His mother died of tuberculosis in 1882. His father died two years after the death of his mother. His uncle, the Rev. Henry Maugham, took him to England where he was admitted to King's School in Canterbury. Here his life was unhappy as his schoolmates taunted him because he stutted while talking. In 1892, he entered St. Thomas Medical School and became a doctor, but he didn't pursue his medical career and instead went out to explore the world. He visited France, Spain, and Italy and spent many years in Paris.
Maugham wrote his autobiographical Of Human Bondage, in 1915.
At the age of forty during the war between England and Germany, he joined a Red Cross Unit in France and worked as an ambulance driver. Later on in 1917, he joined the intelligence service and worked in Russia. In 1913, he met a lady Sue Jones and proposed to her, but she rejected his proposal. Maugham immortalized her character as Rosie in Cakes and Ale. The rejection caused him a Leep depression and later he married another lady called Syrie. In 1927 Maugham and Syrie divorced.
He traveled to India to research on Hindu mysticism for his novel The Razor's Edge. Here he met Sri Ramana Maharishi. Maugham was so overwhelmed by the sight of the Maharishi that he fainted. Razor's Edge is the real story of an American pilot LAURANCE DARRELL who saw his dear friend die before his eyes. He was Leeply shocked and thought that life had another meaning and to find that meaning he visited Maharishi Raman in India where he experienced enlightenment. Durrel is reported to have admitted, "When we made eye contact for the first time I was set aback, almost stunned, by the overwhelming calmness and serenity that seemed to abide in his presence." In fact is it Durrel's experience with the Maharishi that inspired Maugham to visit the great saint who had transcended all barriers of the physical body to explore the mysteries of the soul.
Maugham died in 1965, at age 91. By then he had established himself in the literary world and the world generally as a top dramatist, novelist, and a short story writer. His stories reflect his beliefs and interest in the psychic phenomenon. One of his famous stories is The Lotus Eater. It is said that when Odysseus sent two of his men to the island of lotus eaters to investigate the island, they began eating lotuses and forgot not only their mission but also about leaving the island to go back home. Lotus fruit and flowers induce the people to sleep in peaceful apathy. In modern usage, lotus eaters are the people who day dream or think of impractical ideas. Yet, speaking metamorphically, the story emphasizes that there is a world which is beyond the five senses and it can be explored when we leave working for works sake, as the protagonist of the story Watson says, "I didn't want to do the same old thing day in and day out till retirement." He forsakes his materialistic dreams and values for he feels leisure is the most priceless thing that a man can have. It is in the tranquility of the island he realizes the actual meaning of life. He goes beyond the logical and discovers that peace is in the world that lies beyond the five senses. In fact, in the story, Watson was found lying dead quite peacefully as though he had died in his sleep. From where he lay, he had been able to see those two great rocks called the Faraglioni, which stand out of the sea. It was full moon and he must have gone to see them by the moonlight. Perhaps he died of the beauty of that night. Watson was so mesmerized—entranced—by the beauty of the island that he refused to return to the real life of logic and heavily paid for it.
This is the beauty of the psychic energy or the spiritual energy - once you realize the leisure, the peace and tranquility that is inherent in our soul and our surrounding you cannot return to the mystic world no matter what the price.
Please see our list of accurate psychic readers that can help you by providing answers from your spirit guides.
This psychic site and its owners are not liable for any direct, indirect, incidental, consequential, or punitive damages arising from using this site, the psychic contractors listed on it, or its content. By giving us your email address you agree to allow us to send you occasional marketing materials. We will never pass your details to another company.
You must accept and agree to our Terms of Use before using our services.