Psychic Reading
Genuine psychic readings can assist you moving towards wealth, physical and spiritual health and emotional happiness!
For insight and advice to have peace of mind all you need a psychic reading!
Speak to a Genuine Psychics and find the answers you need!
Credit Card Readings:

AUSTRALIA: 1800 732 337

$2.50 AUD/min, 15 minutes minimum $37.50 AUD

USA/CANADA: 1 888 222 2338
All Other Countries

0011 44 870 495 8019

$2.50 AUD/min, 15 minutes minimum $37.50 AUD

UK London: (0) 870 495 8019

$2.50 AUD/min, 15 minutes minimum $37.50 AUD

NEW ZEALAND: 09 373 4897

$2.50 AUD/min or ($3.25 NZD approx), 15 minutes minimum $37.50 AUD

Phone Charge Readings:

AUSTRALIA: 1900 999 184

$3.96 AUD/min*

NEW ZEALAND:0900 800 80

$3.50 NZD/min *

Service provider: Access Positive
* Please note public phones and mobile phones will be extra.
---
If a Psychic Phone Reading is what you are looking for...
Simply call the psychic hotline to receive an amazing and genuine reading to help you with your troubles. A genuine psychic is able to give you answers from problems relating to your
love life | family | career | business | dreams | finances | relationships | past | present | future and more!
---
How can I obtain a psychic reading?
Psychic Reading by Phone
If you want to speak to a psychic over the phone (telephone psychic reading), please visit the pages below. These pages will give you information on what you need to do to have a psychic reading and pay using your credit card or your phone line.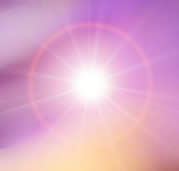 Credit Card Psychic Reading
Pay using your credit card and speak to a genuine psychic, clairvoyant or medium of your choice. Credit card readings are available for Australia, New Zealand and overseas clients.
Psychic Hotline Pay by Phone Charge
Please click the link above to get information on how a Psychic hotline works and how it can help you.
Email Psychic Reading
Psychic Email Readings provides flexibility both to you and the psychic. You are saved from the trouble of binding yourself and the psychic to a particular time and place.
In the future we will be opening up our Psychic Chat Online Service. This service will help clients to do the reading via a web-based chat or webcam rather than by phone or in person. Please see the link and get some details on the benefits of a psychic chat online.
Our web affiliate Kasamba is providing our Psychic Chat services at the moment whilst our own Psychic Chat service is being created.
What is available to you?
Psychic readings are available to you, providing you with:
Other Psychic Services We Offer
phone psychic readings
how to develop psychic ability
psychic advice
dream interpretation
am i psychic, psychic tests
horoscopes for free

life readings
psychic readings by phone
psychic readings by email
past life astrology
medium reading
free weekly horoscopes
The Psychic Reading Guarantee
At Psychic Readings Australia, our clients are important to us and we believe in giving them quality psychic advice. Therefore if you are not happy with your psychic reading we will give you your money back. please read our Psychic Reading Guarantee. Please call the Helpdesk for more info.
Preparing for a Psychic Reading
Not everybody is comfortable with a psychic reading. There are however a lot of people who believe that a psychic reading provides them with an opportunity to gain access to unanswered questions and a chance to choose the right path to take in life.
Psychic readings help find options to the right directions, unleash unfavorable incidents that have happened in the past and help you have a better outlook for the future. Given these facts, you should never have any preconceived notions on how a psychic reading can affect your life.
Are you ready for a psychic reading? Here are some things you need to keep in mind.
Do have an open mind. Your positive outlook about yourself, life and the future will influence your reading.
Do have questions ready. List down what you want to ask the psychic so you will get the most out of the session.
Do schedule your reading well. After a reading, you will need some time to be alone to think about how you can integrate the reading into your life.
Do clarify any doubts you have with your reader Clarify every detail of the reading so you can make the right decisions.
Do not expect the psychic to make decisions for you. A psychic will only give you the right options, guidance and insights to help you take the right path.
Do not be silent all through the reading. You are supposed to benefit from the reading. If you feel the reader is not taking the right path in answering your concerns let her know.
Do not visit a psychic if you only want to prove her wrong. You will be spending your money uselessly if you withhold information from the psychic to disprove her authenticity.
Do not be under the influence of alcohol or drugs. If you want your psychic to have a clear reading of you, you should not hinder the energy you emit. Be sober before and during the reading.
If you want guidance from a psychic but do not know what questions to ask, center on what you want in life. When you think along this line it will be easier to benefit from a psychic reading.
Past Life Reading
Psychics are people who have the ability to make predictions for the future. Real and genuine psychic could also tap and retrace the past. This paranormal ability to see the past events or people in someone's life is called retro or post cognition. Most people seek past life reading especially if they want clarity and understanding of what happened in their history. Past life reading is vital to understand the past, correct the present and shape a better future.
Here are some facts and pointers about psychics and past life reading:
In terms of love and relationship, you could rely on retro cognitive abilities of psychics to help you understand what is happening to your personal life. Strong love relationship is important to understand so that it could be further nurtured and maintained. Psychic readings could reveal things in your past life which is influencing your present and clarify why you have this strong connection to someone. You may have shared lifetimes with another person in your past and this could illuminate complications in your present.
Past life reading could manifest certain experiences which could have drastic effect in your present. Psychic reading could reveal if you have past traumas or bad experiences which are apparently affecting the here and now. Through knowing the past, you could overcome the trauma and difficulty based on your full understanding of its roots.
There are previous patterns in your past life which may be happening in your present. Knowing the past and the patterns in your life could motivate you to do better and opt for something else.
Knowing the past could help you come to terms with your present and mould your future. Psychics have the abilities and skills to help you with ensuring a successful life ahead. Psychic readings are truly effective everyday tools.
Online Psychic Reading
There are several thoughts, misgivings and questions that are likely to come up in the minds of the people who search for online psychic readings.
Here is a brief discussion on some of the clients' questions and doubts about psychic readings :
How do the psychics give readings?
Most psychics are blessed by certain extraordinary powers by birth. Sometimes, they inherit them from their parents and grandparents especially mothers and grandmothers. In case of some other psychics, their powers are innate with them. They carry them on as a process of their spiritual evolution. Consequently, they start making predictions even in the childhood.
Allison DuBois, for example, realized her psychic powers when she was only six years old. She met her grandfather after he had died. He delivered her a message for her mother saying, "I am OK, I am still with you. Tell your mom there's no more pain." Allison shared his comforting message with her mother, and thus began her lifelong mission of connecting loved ones with those they have lost.
The supernormal gifts the psychics are born with are variously known as clairvoyance, clairaudience, clairsentience, telepathy, empathy, intuition, gut feeling, insight, third eye, sixth sense, etc. Psychics capture the vibrations of energies flowing from the client subjects with their supernatural gifts and form opinion about their nature and make predictions accordingly
Are there any tools or techniques the psychics use in making predictions about the future of the clients?
Psychics further hone their innate skills with the help of certain tools such as tarot cards, numerals, crystals, horoscopes, lines and mounts on the palms. The truth is that these tools work only with the psychics' own innate powers. They are like tools in the hands of the surgeons. They work efficiently only when they are used by them only.
The tools are freely available to lay people, but they cannot make use of them because they do not have the required abilities and powers that can work them out.
Do the psychics reveal anything bad that they see in my future?
It depends upon the mental strength and preparedness of the clients. The psychics may not reveal the ominous side of the future bluntly. They usually cloak such predictions in form of warnings and cautions. For example, the psychic reading may ask you to be careful while traveling on particular days, or, making deals with certain people.
I am skeptical about psychic readings. How do I believe the readings to be true?
Some people are skeptical about the whole process of psychic readings. Before going ahead with specific questions about their problems, they wish to confirm the authenticity of the readings by seeking psychics' opinions on their (clients') previously held beliefs.
For example, you are a Buddhist and believe that Buddha's teachings are the only way to attain the peace of mind. With this pre-formed belief in your mind, you ask the psychic: What is the best way in the world to attain the peace of mind/Nirvana?
Now there are several ways to attain the peace of mind and if the psychic speaks of a different way, you start disbelieving the psychic's readings. In the same way a Muslim may not like to hear anything that challenges his faith in the supremacy of Mohammad or the tenets of Islam.
People, sometimes, forget that there are several routes to reach the top of a mountain and climbers take the routes according to their personal convenience, preferences or predetermined notions.
How to Enhance your Inherent Clairvoyant Abilities?
Even if the person does not suspect himself to have some form of psychic ability, he or she may have at least once in their lives just "knew something", or felt that something wasn't right, or you may have known who was calling on the phone before answering it. Even those who claim to have no psychic ability can at least relate to a few incidents where they had a heightened intuition, or gut feeling. According to psychic experts, the average individual only uses a measly 10 percent of his or her brain capacity, which explains why most of us do not sense any inherent psychic skills. Below are a number of techniques on how to enhance or develop your in-born clairvoyant abilities.
Incorporate Meditation In Your Daily Life
One great way for developing your inherent psychic abilities is by meditating, if possible on a daily basis. If you regularly complain that your mind just keeps on "wandering" and you can't focus, here are a number of helpful tips to consider. For help, you can get books or CD's on meditation, and learn by reading or listening to them regularly. One of the easiest meditation forms is by going on a silent, 10-minute break. Clear your thoughts of any worries or distractions during this time, and pay attention to your breath. Next, close your eyes, and breathe deeply and evenly. You can do this anytime, anywhere, and do not be distracted by any random thoughts. Just make sure you only focus on your breathing.
Next, breathe in and out slowly, by feeling your lungs expand and fold in your imagination or thoughts. Meditation helps enhance your intuition, and also improves your overall health. A relaxed heart rate and improved sleeping rate are but a few of the many benefits of breathing heavily and evenly, even if you do it for just 10 minutes per day.
Try Some Clairvoyance Exercises
There are also a number of handy, and easy-to-follow exercises for enhancing your intuition and clairvoyance skills.
For example, try guessing who is calling on the phone. Next, when riding an elevator, try to guess what floor the other person will be going to. Next, try to guess what number comes up on a dice roll, as well as try to guess what card will pop up next after your friend shuffles a deck. By doing these simple exercises, your intuition will slowly be enhanced, and your in-born clairvoyance skills will also slowly be developed as well


Perform the above-mentioned exercises for a few weeks, until you feel comfortable, and you are now able to relax your mind, and clear your thoughts much easily. The ability to calm the mind and the senses will also allow you to see, feel and understand on different levels that you may not have noticed before. By following these simple exercises, and by getting advice from expert psychics, intuition, understanding and compassion will certainly become more pronounced and stronger as the days go by.
The task of unleashing your clairvoyant skills is just like opening the windows during spring, and letting the fresh air and natural light in. As we all have the capacity to become clairvoyants, the more we meditate and open ourselves up to the possibility of seeing the world in a different light, the better our chances of achieving our goals.



As a Australian based business we are committed to providing you with the best selection of psychics and clairvoyants.
---
This psychic site and its owners are not liable for any direct, indirect, incidental, consequential, or punitive damages arising from using this site, the psychic contractors listed on it, or its content. By giving us your email address you agree to allow us to send you occassional maketing materials. We will never pass your details to another company.
You must accept and agree to our Terms of Use before using our services.