CALL NOW FOR GUIDANCE
Find solutions and insights by using a Psychic and bring some clarity into your life.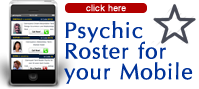 Credit Card Callers

AUSTRALIA
24/7 Auto Service:
1800 732 337
*
Manual Service:
1800 222 362
**


$2.50
AUD per min
15 minutes
$37.50
AUD
*Service Provider: Truepay
**SP: Access Positive
PHONE CHARGE

Mobiles/Payphones higher call rate applies.
SP: Access Positive
*You must accept our Terms of Use to Proceed with the Psychic Reading.

PSYCHIC READINGS FOR INSIGHT AND GUIDANCE!
Receive the wisdom and insight of a Psychic, book a Psychic Phone Reading today!
Psychic, Clairvoyant and Medium Readings will help you gain Clarity, Guidance, Advice and Peace of Mind.
Looking for a Real Psychic?
A psychic is a seer, a soothsayer, a diviner, a spiritually realised person who can delve deep into your psyche, mind or soul and bring out truths about you that you yourself may not be aware of. Showing a mirror to you of what you actually are is just one of the psychic's multiple functions. Searching for a Psychic may sound easy at first but often it's hard to find a Real and Genuine Psychic, blessed with several spiritual, divine powers such as clairvoyance, third eye, sixth sense, intuition and so on. Read more on How to get a Phone Reading.

WOW! What can I say. I had the most amazing reading with Emerald!!! Emerald has such a magic voice. I was just feeling a bit lost, luckily I miraculously found Emerald. The reading was so pleasent comfortable. I felt so happy, confident on top of the world after the reading. I can't recommend enough the supremely talented Emerald...a Big Thank you to you!
~Judy, QLD
Emerald is an amazing love psychic. Her reading are direct honest and caring with accurate sequences of events and timing.
~ Sz, 22/02/2014

Luna was fantastic and so thank you - I was really pleased with her reading. She is a true psychic. Thanks again guys. :)
~ Raquel, 20/11/2012
Thank you Luna for a very positive reading. I am still very happy today after the nice words I've received.
~Alvin, 20/09/2012

Sophie is an awesome reader! Her readings are compassionate, caring, direct and very honest. She has been extremely accurate with dates and events have unfolded as predicted. It has been my good fortune to have found a reader like Sophie, so give her a call she's worth every minute.
~ Lily Anne, 20/03/2013

Moon is a very gifted reader who I have found offers clear insights and guidance in a very kind and caring way. I would recommend her to anyone who is looking for some clarity on an issue.
~L.R
Ask a Psychic
Ask your burning questions. Psychics give advice on dating, love, life, money, career and more!
Real Client Testimonials
Read testimonials we've received from our genuine and satisfied clients.
Save this link in your iPhone, iPad or smart phone and see the readers available instantly!
Developing Psychic Ailities
According to psychic researchers, each one of us is born with some form of psychic ability. And while it is believed that only 10 to 20 percent of individuals will be successful at sharpening their psychic abilities, one of the keys to fully unleashing your psychic powers is by acknowledging that its exists, and that you truly want to develop it. According to veteran psychics, this self-talk and positive mantra can be of great help, and should be repeated to yourself as often as possible. Let's take a close look at what else needs to be done to successfully develop your psychic abilities.
Dig Deeper, And Penetrate Your Subconscious
Becoming a full-pledged psychic requires a lot of mind conditioning and positivity. According to psychologists, whenever a person constantly practices, and learns something, whether it's learning to play the guitar, or learning how to be a clairvoyant, the constant affirmation and repetition are likely to have a major impact on the person's brain. Through the repetition and constant affirmation, the person's brain "rewires" or retools itself, and it will slowly enable the person to accommodate that task. And although the job of re-wiring the brain will take some time, this will allow the person to successfully penetrate deep into his or her subconscious, and unleash his or her full psychic potentials.
Practice Helps Sharpen Your Psychic Skills
There are actually a lot of ways for you to practice honing your psychic skills. For example, whenever the phone rings, try to predict who is calling. Or if you're riding an elevator, try to guess what floor the person next to you is going to. Another good tool to use for practicing would be tarot cards. By learning how to cut, and perform spreads, you will learn how to read the meaning of each spread, and the ideas you will gain by understanding the meaning of the cards will help sharpen your innate psychic abilities.
Never Give Up
And just like learning to play the piano, or trying to learn how to play football or tennis, sharpening your psychic skills and abilities requires constant, diligent practice. And while the mysterious and elusive nature of psychic phenomena will certainly make it a bit hard for you to measure your progress, the key to success lies in never giving up.
And once you decide to work your way towards sharpening your psychic abilities, ensure that you set aside a number of hours each day for this. Set aside a place or room that's silent and calm, and far from outside noises or distractions. On this room, squat or comfortably sit or lie on the floor, close your eyes, relax your thoughts, and allow them to just wander. You could try picturing a cool breezy field or meadow on a summer day, or imaging yourself lying alone on a secluded beach on a late afternoon. You could also sit and close your eyes, and try analyzing the different sounds or noises you hear.
~2014-10-23
Intution
Intuition is probably the most powerful psychic ability that marks out a psychic from the common people.
What is intuition?
A lot has been written to describe and define the power of intuition. The sum and substance of all this is that intuition is an ability to get inputs of knowledge or ideas without exactly knowing how, why and wherefrom they come. You cannot rationalize the occurrence of intuition.
Intuition in common people
As mentioned above, intuition occurs like a flash of illumination on its own without any conscious effort.
You divert your car from the preplanned route and when you reach the destination you come to know that you could have been trapped in a blast that occurred somewhere on your planned route.
You have booked a seat on a flight, but just when you are about to leave for the airport, you change your mind for no known reason and head for your office. After a short while, you get the news of crash of the same plane.
A bell rings on your door or the telephone and you instinctively identify the person on the other side.
You are tensed about some ominous happening without any apparent reason and then there is the news of a serious injury or death of a loved one.
You had been thinking about a long lost friend and suddenly you get a phone call from him.
As mentioned above, such intuitive experiences occur on their own in the life of common people who actually do know anything about intuition or have no belief in such divine glimpses into future.
How common people become more intuitive
Common people, too, cultivate intuition generally in those professions which require some level of creativity. Here again, they do not make any conscious effort on academic lines to cultivate it.
They develop intuitive thinking because they have to frequently focus on their professional issues with much more concentration over a long period of training and operations. For example:
The experienced military commanders, the so-called old war horses, know intuitively which side to attack the enemy to win the battle.
The experienced car drivers/ pilots intuitively divert their vehicles to avert sudden accidents.
Psychic intuition
It is clear from above that the creative people like professionals develop the power of intuition through a prolonged process of training and operation. Moreover, their intuition works only in their areas of their expertise.
Psychics, on the other hand, do not have to make any such conscious effort to develop their intuition. The truth is that most psychics are blessed with power of intuition from their birth. Intuition for them is their first nature as against what we call the second nature. Their intuitive abilities work at the highest levels of accuracy in every area of life.
It is like two persons seeing the same sight. The one with better vision sees the sight more clearly than the person with weaker vision. To explain it further, while the vision of a common person is uni-dimensional, the intuitive vision of a psychic is multi-dimensional. It reaches into the core of a situation, person or an event. It can encompass the space and time, present, past and future.
~2014-10-19

Psychic Reviews
Psychic reviews are a good source of filtered information. Most reviews are written by individuals who tried the products or services for themselves. Most reviews are objective and tackle all sides of the situation. But it is still strongly advised to be keen and alert in believing these reviews as there are unreliable ones.
There are many types of psychics and under each type are different methods in providing psychic readings.
Psychic reviews can help seekers know the best type of psychic for their needs with the help of the reviewer's own experiences and analysis. Getting the reaction of different seekers about a certain psychic or psychic reading can help give insight on what is more effective. Psychic reviews can also help seekers get an idea on the best psychics and avoid possible deception. Hearing stories about a certain psychic can give ideas on how he works and what his specialties are.
Seekers can much easier decide the best psychic and psychic reading for their needs when they are able to relate to the feedback that they read. Searching information on the Internet usually starts from finding the most relevant for one's need. Psychic reviews come from different individuals with their own stories to tell in which seekers for sure can find almost the same as his. Psychic reviews are like family advices. Psychic reviews are meant to help those who need answers to their questions. The world of psychics is very complicated and intimidating especially for first-timers. These reviews try to break the barrier between the psychics and those who seek but a little scared of the unknown. Reviews can help seekers learn the things they need to know.
Our Satisfaction Guarantee
Here at the Psychic.com.au, we endeavour to present you an Affordable Reading and Clairvoyant Advice available over the phone. Professional readers provide genuine and honest readings.
Refund Policy: If you are not happy with the reading we will give you a Full Refund. This is only available for Credit Card clients through the Manual Credit Card Service. Please call the Helpdesk for more info.
Please terminate the reading between 5-15 minutes (15 mins minimum time) if you are not satisfied. You must contact Access Positive (The Helpdesk) directly to authorise your refund.
We are a SCAM-FREE Psychic Line
We guarantee that you will not experience any form of scam from our HotLine. The listed psychics, clairvoyants and mediums are honest, genuine and caring and will always be there to guide you. We are here to help you improve any aspect of your life.
If you find a psychic has been fraudulent in anyway such as telling you to send them money to lift a curse or ask for your personal details in any way, then please contact us immediately. You may be eligible for a $300 psychic gift voucher. We will make every effort to ensure that you receive the best affordable psychic reading experience.
This psychic site and its owners are not liable for any direct, indirect, incidental, consequential, or punitive damages arising from using this site, the psychic contractors listed on it, or its content. By giving us your email address you agree to allow us to send you occassional maketing materials. We will never pass your details to another company.
You must accept and agree to our Terms of Use before using our services.
CALLING FROM OVERSEAS
PSYCHIC RELATED TOPICS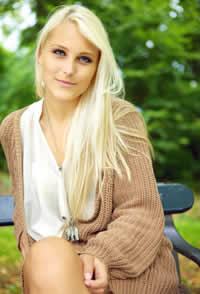 Genuine Psychics can help you find solutions to any stressful situation
About Psychic.com.au