CALL NOW FOR GUIDANCE
Find solutions and insights by using a Psychic and bring some clarity into your life.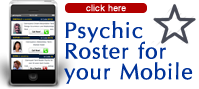 Credit Card Callers

AUSTRALIA
24/7 Auto Service:
1800 732 337
*
Manual Service:
1800 222 362
**


$2.50
AUD per min
15 minutes
$37.50
AUD
*Service Provider: Truepay
**SP: Access Positive
PHONE CHARGE

Mobiles/Payphones higher call rate applies.
SP: Access Positive
*You must accept our Terms of Use to Proceed with the Psychic Reading.

PSYCHIC READINGS FOR INSIGHT AND GUIDANCE!
Receive the wisdom and insight of a Psychic, book a Psychic Phone Reading today!
Psychic, Clairvoyant and Medium Readings will help you gain Clarity, Guidance, Advice and Peace of Mind.
Looking for a Real Psychic?
A psychic is a seer, a soothsayer, a diviner, a spiritually realised person who can delve deep into your psyche, mind or soul and bring out truths about you that you yourself may not be aware of. Showing a mirror to you of what you actually are is just one of the psychic's multiple functions. Searching for a Psychic may sound easy at first but often it's hard to find a Real and Genuine Psychic, blessed with several spiritual, divine powers such as clairvoyance, third eye, sixth sense, intuition and so on. Read more on How to get a Phone Reading.
Psychic Readers Online
Clairvoyant Tarot Reader Psychic for over 30 years Spirit Guides Communication and Spiritual Readings

Clairvoyant | Love & Relationships | Spiritual Readings | Spiritual Guidance | Family | Career and Angel Readings

Clairvoyant Energy Reader Medium Dream Intepretor Psychic


WOW! What can I say. I had the most amazing reading with Emerald!!! Emerald has such a magic voice. I was just feeling a bit lost, luckily I miraculously found Emerald. The reading was so pleasent comfortable. I felt so happy, confident on top of the world after the reading. I can't recommend enough the supremely talented Emerald...a Big Thank you to you!
~Judy, QLD
Emerald is an amazing love psychic. Her reading are direct honest and caring with accurate sequences of events and timing.
~ Sz, 22/02/2014

Luna was fantastic and so thank you - I was really pleased with her reading. She is a true psychic. Thanks again guys. :)
~ Raquel, 20/11/2012
Thank you Luna for a very positive reading. I am still very happy today after the nice words I've received.
~Alvin, 20/09/2012

Sophie is an awesome reader! Her readings are compassionate, caring, direct and very honest. She has been extremely accurate with dates and events have unfolded as predicted. It has been my good fortune to have found a reader like Sophie, so give her a call she's worth every minute.
~ Lily Anne, 20/03/2013

Moon is a very gifted reader who I have found offers clear insights and guidance in a very kind and caring way. I would recommend her to anyone who is looking for some clarity on an issue.
~L.R
Ask a Psychic
Ask your burning questions. Psychics give advice on dating, love, life, money, career and more!
Real Client Testimonials
Read testimonials we've received from our genuine and satisfied clients.
Save this link in your iPhone, iPad or smart phone and see the readers available instantly!
How Clairvoyant Readings for Love Can Save a Troubled Relationship
Are you currently having troubles with your love relationship?
Do you feel you are on the verge of losing your love?
Do you feel the need to have a stronger love relationship?
Clairvoyant readings for love can provide you with the right insights you need to better understand yourself and your partner. Clairvoyant love readers will provide you with the guidance on how you can be a better partner to the man or woman you love.

Love relationships and marriages are always vulnerable to problems. Troubled relationships always deserve second chances. When faced with relationship problems, you ought it to yourself and your partner to give it a second shot.
Clairvoyants who specialize on love readings make use of the Tarot Cards and other divination tools to give you a special love reading. Through tarot cards, clairvoyants can clearly see the state of your current relationship. Tarot cards can show how your relationship can work out.
A love clairvoyant reading can tell you that your current relationship is having problems you may not be aware exists. A love reading can sense if the lack of communication is the main reason for the problems you and your partner is experiencing. Clairvoyant readings on love can warn you of any upcoming fights and confrontations you and your partner may have either over petty issues, cheating or by either one being sneaky. A love clairvoyant reading can reveal if your partner has ceased to finding you attractive. Love readings can tell you if your partner has shifted his mind and heart to someone else. A love clairvoyant reading can tell you if your present relationship is headed for the worst or toward a better future.
Clairvoyant readings for love are commonly sought to heal distress loves.
Love readings not only predict what will go wrong with your love life, but to also help you save your troubled relationship. Love readings can help improve your love life and make you more romantically attractive to your partner.
In finding solutions to your love problems you need to share important details of your relationship with the clairvoyant reader. Withholding information about your love life forbids the clairvoyant from pinpointing the real cause of your love problems.
When you are getting a clairvoyant reading on love through tarot cards, each card reveals certain things about your love life. You can use one spread of tarot cards for all your love questions or have a separate spread for each of your questions. Clairvoyant love readings using tarot cards give advice, guidance and predictions based on how the images of the cards are interpreted by the clairvoyant.
Among the different types of psychics, clairvoyants are among the most mysterious (and most popular). A clairvoyant is defined as a person who is gifted (or claims) to have a supernatural ability to perceive (or predict) events in the future, or perceive information beyond normal sensory contact. While these types of psychics are truly gifted and amazing individuals, do they have the ability to save troubled (or messy) relationships? Let's look at a few of the many reasons why clairvoyant love readings can help save troubled relationships.
What Can Clairvoyants Do?
The term clairvoyant can actually be broken down into two distinct words – clair (which means "clear) and voyant (which means vision). A clairvoyant sees the aura or energy which emanates from, or encircles the physical body. This energy actually holds valuable information such as the physical and emotional issues or vibrations that are present, and affect the individual. This energy or aura constantly changes color, and it also intensifies, but never remains stagnant. Clairvoyants are experts at analyzing these auras, and its color and look will reveal a lot about how the person feels and thinks, and also will show what he or she experiences.
How Can They Help Save troubled Relationships?
Psychics, including clairvoyants are very good at resolving and addressing any relationship issues or concerns. This is because they are compassionate, and are assisted by spirit guides, so that they can have a deeper assessment of the individual's problems or issues. AS legitimate clairvoyant can give couples insight and guidance into each of their motivations, and they can also help the couples come to a conclusion about what they need to do to save, and strengthen the relationship. The psychic can also provide helpful relationship maintenance tips, which couples can use as a barometer whenever their relationship starts to go downhill.
What Couples Should Expect From A Reading or Consultation
Before the clairvoyant reader starts dispensing advice to couples, he or she will first likely inquire about what the couple truly wants and needs. While some clairvoyants just ask their spirit guides to read the couple's energy, others will talk to each of individual, and will try to get a sense f the person's aura, emotional state, and he or she will also assess the couple's body language.
And now matter how well-versed or gifted the clairvoyant reader is, one thing is for certain, and it's that if couples do not come out of the reading or consultation with enough clarity to save or fix their relationship, they will at least come out of the session knowing what they want from each other. And perhaps at the end of the clairvoyant reading, the couple should be extra calm, non-blaming and firm in expressing their needs and desires to each other. Thus, if you are having a tough time understanding or deciphering what your partner truly needs, then a clairvoyant reader can perhaps provide you the much-needed insight, which you'll need to rebuild that connection with your love one.
~2014-09-17
How Can Psychics Help with Relationships
Commitment is a choice between two people that should be taken care of.
In every marriage or relationship it is unavoidable to experience problems or difficulties along the way. The fate of your relationship or marriage depends to the willingness of the two of you. If you want to keep it intact then here are ways on how to save your marriage or relationship into a possible break up and have its happy ending.
Discover what is wrong with your relationship. Knowing the cause of the problems can help you find the right solution. Talk to your partner and help each other sort out every tiny detail that you think might be the reason behind the problem.
If you have pin point or know the main reason try to work it out. This must be done by the two of you to fix the issue as soon as possible.
Always remind the love you have for each other. In this way you have the reason to hold on to each other and not to give up on your relationship.
However, before applying these steps you have to know first some of the factors affecting a marriage or relationship which lead to the brink of break up. But there are methods or ways on how to be able to overcome these factors and have a lifelong relationship.
Dealing with unfaithful is difficult to face. You do not know how to confront your partner and where to begin to start the conversation. Asking guidance from a reliable psychic can be able to help you in making the right decision.
Because of different personalities you often have misunderstanding and fight even with simple things. This could be avoided if one is willing to give way for the sake of the other.
If respect and trust are gone it could mean danger to the stability of marriage or relationship. To get back your partner's respect and trust you have to show to them that you are worthy and deserving person.
A relationship that is worth saving is when there is love between the two of you. This is one of the factors that a couple should consider before trying to save a relationship.
Why Need the Help of a Psychic?
Psychic cannot tell your future but they can be of a great help to lessen all your worries regarding to the status of your marriage or relationship. It is true that no one can help you save your relationship from breaking apart. But through their special talents or inner vision and their ability to consult guidance from the spirits they can be able to provide valuable guidance.
To strengthen the bond of marriage or relationship you must survive all the test and trials that comes your way. Help me save my marriage or relationship helpful tips is useful and important in a situation where you think is worth saving.
Despite the best of intentions, couples will, at some point in their relationship, get into trouble, and it may be quite tough for them to overcome those troubles or problems.
And once these problems arise, and get out of hand, the couple could either break up, or avoid fixing their relationship. While a visit to a marriage counselor or therapist would be the usual move, some couples are now turning to relationship or love psychics for help. Why? While a love or relationship psychic may not be 100% able to tell couples exactly what to do to save, or enhance their relationship, they can give couples a lot of spiritual and emotional advice or insight, which they won't get from the usual marriage counselors. Here's how psychics can help with relationships.
Psychics Can Improve/Enhance Communication
Almost all couples agree that communication is the main foundation or cornerstone of a long and healthy relationship. Majority of couples who fight, and drift apart, do so because they are unable to properly communicate their needs, wishes and desires to their partners, perhaps because they are afraid their partner will not understand them. Most couples who drift apart are also very unwilling to admit there's a problem in the first place. The love or relationship psychic can actually help couples see their future compatibility as a couple, by predicting where the relationship is headed to. The psychic can also provide meaningful spiritual insight to couples, to help them foster a deeper understanding of their emotional and physical desires.
Psychics Can Help Address Intimacy Issues/Problems
A love or relationship psychic can also help couples see and spot the road blocks or obstacles that may come their way. A session or consultation with a psychic can also help deal with sensitive issues such as compatibility and sexual intimacy, and enable couples to grow closer. By addressing these issues, the psychic can enhance the couple's spiritual side, and they can also help improve the couple's emotional and physical relationship.
The Psychic Can Help Couples Trust Their Partners Again
With infidelity breaking countless relationships all over the world, more and more couples are struggling with the negative consequences of the infidelity, and are starting to harbor deep resentments against their partners. But with the help of a love or relationship psychic, couples will now be able to access the deepest desires and feelings of their partners. They too will be able to fully address the deep-seated issues that poison or wreck their relationship, through the wisdom and insight provided by the psychic counselor.
And with the help of a professional love psychic, couples who have either dull or boring love lives will once again be able to spice up their stagnant sex life. This is because a psychic will have the ability to interpret their sexual energy patterns, in a way that is easy to understand. This should help couples reach their ideal intimacy level, and bring back that spark to their otherwise stressful and troubled relationship.
~2014-09-16

Psychic Reviews
Psychic reviews are a good source of filtered information. Most reviews are written by individuals who tried the products or services for themselves. Most reviews are objective and tackle all sides of the situation. But it is still strongly advised to be keen and alert in believing these reviews as there are unreliable ones.
There are many types of psychics and under each type are different methods in providing psychic readings.
Psychic reviews can help seekers know the best type of psychic for their needs with the help of the reviewer's own experiences and analysis. Getting the reaction of different seekers about a certain psychic or psychic reading can help give insight on what is more effective. Psychic reviews can also help seekers get an idea on the best psychics and avoid possible deception. Hearing stories about a certain psychic can give ideas on how he works and what his specialties are.
Seekers can much easier decide the best psychic and psychic reading for their needs when they are able to relate to the feedback that they read. Searching information on the Internet usually starts from finding the most relevant for one's need. Psychic reviews come from different individuals with their own stories to tell in which seekers for sure can find almost the same as his. Psychic reviews are like family advices. Psychic reviews are meant to help those who need answers to their questions. The world of psychics is very complicated and intimidating especially for first-timers. These reviews try to break the barrier between the psychics and those who seek but a little scared of the unknown. Reviews can help seekers learn the things they need to know.
Our Satisfaction Guarantee
Here at the Psychic.com.au, we endeavour to present you an Affordable Reading and Clairvoyant Advice available over the phone. Professional readers provide genuine and honest readings.
Refund Policy: If you are not happy with the reading we will give you a Full Refund. This is only available for Credit Card clients through the Manual Credit Card Service. Please call the Helpdesk for more info.
Please terminate the reading between 5-15 minutes (15 mins minimum time) if you are not satisfied. You must contact Access Positive (The Helpdesk) directly to authorise your refund.
We are a SCAM-FREE Psychic Line
We guarantee that you will not experience any form of scam from our HotLine. The listed psychics, clairvoyants and mediums are honest, genuine and caring and will always be there to guide you. We are here to help you improve any aspect of your life.
If you find a psychic has been fraudulent in anyway such as telling you to send them money to lift a curse or ask for your personal details in any way, then please contact us immediately. You may be eligible for a $300 psychic gift voucher. We will make every effort to ensure that you receive the best affordable psychic reading experience.
This psychic site and its owners are not liable for any direct, indirect, incidental, consequential, or punitive damages arising from using this site, the psychic contractors listed on it, or its content. By giving us your email address you agree to allow us to send you occassional maketing materials. We will never pass your details to another company.
You must accept and agree to our Terms of Use before using our services.
CALLING FROM OVERSEAS
PSYCHIC RELATED TOPICS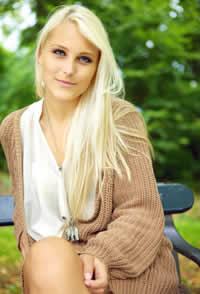 Genuine Psychics can help you find solutions to any stressful situation
About Psychic.com.au