PHONE CHARGE

Mobiles/Payphones higher call rate applies.
SP: Access Positive
CALL NOW FOR GUIDANCE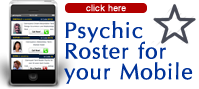 Money Back Guarantee
If you are unhappy with your credit card reading, read our Refund Policy to see how you can get a refund. Not available with 190 calls.

Looking for a Real Clairvoyant Reading?
A psychic is a seer, a diviner, a spiritually realised person who can delve deep into your psyche, mind or soul. They are able to bring out truths about yourself and guide you through life. Are you seeking someone with great intuition and heightend perceptive abilities to help you interpret signs or clarify confusing experiences? Here at Psychic.com.au we aim to improve many prospects of your life through readings with our professional team. Please select from one of the following exceptionally talented mediums located in Perth Sydney Melbourne and Brisbane.

WOW! What can I say. I had the most amazing reading with Emerald!!! Emerald has such a magic voice. I was just feeling a bit lost, luckily I miraculously found Emerald. The reading was so pleasent comfortable. I felt so happy, confident on top of the world after the reading. I can't recommend enough the supremely talented Emerald...a big thank you to you!
~Judy, QLD
Emerald is an amazing love psychic. Her reading are direct honest and caring with accurate sequences of events and timing.
~ Sz, 22/02/2014

Luna was fantastic and so thank you - I was really pleased with her reading. She is a true psychic. Thanks again guys. :)
~ Raquel, 20/11/2012
Thank you Luna for a very positive reading. I am still very happy today after the nice words I've received.
~Alvin, 20/09/2012

Sophie is an awesome reader! Her readings are compassionate, caring, direct and very honest. She has been extremely accurate with dates and events have unfolded as predicted. It has been my good fortune to have found a reader like Sophie, so give her a call she's worth every minute.
~ Lily Anne, 20/03/2013

Moon is a very gifted reader who I have found offers clear insights and guidance in a very kind and caring way. I would recommend her to anyone who is looking for some clarity on an issue.
~L.R
Real Client Testimonials
Read testimonials we've received from our genuine and satisfied clients.
Save this link in your iPhone, iPad or smart phone and see the readers available instantly!
The Act of Channelling
Channelling, also called mediumship, is one of the top powers that psychics use to communicate with spiritual or divine entities including the spirits of the recently dead people, spirit guides and even angels. In 'channelling' or 'mediumship', as the words indicate, the psychics act as mediums or channels of communication between the clients and the spiritual entities.
In fact, channelling or mediumship was the main trait that characterized the psychics in the olden times when they were referred to as soothsayers, fortune tellers, seers or oracles. The process of channelling involves the psychics going into a state of trance—a sleep-like state wherein the medium or the channel loses awareness of the body and acquires a spiritual form that enables them to communicate with the spirits.
The psychics use this process to seek the help of the spirits to answer the questions of the clients, resolve their problems and also foretell their future. Some of the well-known names of the mediums or channels are Edgar Cayce, Jane Roberts, Sylvia Browne, Daniel Dunglas Home, Nostradamus, Eusapia Palladino and John Edward, to name only a few.
In most cases, the spirits use their bodies to directly answer the questions of the clients. Strangely enough the psychic mediums remain unaware of what was happening during the trance and they even cannot recall their experiences when they 'return' to the normal state.
Of late, psychic channels normally do not go into the sleep-like state of trance as their famous predecessors used to do. On the other hand, they remain in an apparently wakeful state as they receive the questions of the clients, transfer them to the spirits and bring back their answers.
John Edward, for example, takes the questions of the survivors of the recently dead people in open public sessions and answers them. The sessions are telecast live and millions of people watch them. The idea behind channelling is to connect the people with their dear departed ones who reside on the other side of this planet.
~2016-02-13
What is an Aura?
The word 'aura' is often considered synonymous with 'halo'. Both words are, therefore, quite often used interchangeably. It is true that both aura and halo are basically energy vibrations naturally released by every human being. They are a part of their physical and spiritual make-up.
Aura vibrations manifest themselves in form of a circle of light around the head of a person or even their entire body. The light may be just white or have subtle hues or shades of various colours.
The nature and quality of aura released by each human being depends upon how spiritually evolved they are. In simple words, they represent the traits of their nature and personality. The shades, hues or colours define and represent the individual traits. For example, the aura released by a person given to fits of anger may have fiery red hue. A kind hearted person may release an aura of softer shades of green or yellow. An angelic person may release aura composed of soothing white light. This kind of aura is called halo.
Sometimes, the traits may be represented by a mix of various hues and shades. Human nature may take an infinite number of forms depending upon the mood generated by the event or situation they are in. Auras, therefore, keep changing accordingly.
Whatever the color or shade of the aura, its impact can be felt by every living being including humans and animals. This explains why we feel like running away from the presence of some people, or want to stay infinitely in others' company. Or, why we love to watch some sites, buildings and are repelled by others. This explains why a dog runs lovingly to one person and barks fiercely at another.
There is, however, a big difference between the responses of common people and psychics to the auras generated by different people. The common people can only vaguely feel their impact and cannot express it in definite and logical language. The psychics, on the other hand, can view the subtle shades and colours of the auras vividly. They can, thereby, clearly and accurately analyze the traits of nature and predict the future of the people.
~2016-02-12

Clairvoyants Reviews
Clairvoyant reviews are a good source of filtered information. Most reviews are written by individuals who tried the products or services for themselves. Most reviews are objective and tackle all sides of the situation. But it is still strongly advised to be keen and alert in believing these reviews as there are unreliable ones.
There are many types of mediums and under each type are different methods in providing readings.
Reviews can help seekers know the best type of psychic for their needs with the help of the reviewer's own experiences and analysis. Getting the reaction of different seekers about a certain clairvoyant or clairvoyant reading can help give insight on what is more effective. Reviews can also help seekers get an idea on the best psychics and avoid possible deception. Hearing stories about a certain medium can give ideas on how he works and what his specialties are.
Seekers can much easier decide the best psychic and reading for their needs when they are able to relate to the feedback that they read. Searching information on the Internet usually starts from finding the most relevant for one's need. Clairvoyant reviews come from different individuals with their own stories to tell in which seekers for sure can find almost the same as his. Reviews are like family advices. Reviews are meant to help those who need answers to their questions. The world of psychics is very complicated and intimidating especially for first-timers. They try to break the barrier between the psychics and those who seek but a little scared of the unknown - they can help seekers learn the things they need to know.
Your Satisfaction Guaranteed
Here at the Psychic.com.au, we endeavour to present you an affordable reading and clairvoyant advice available over the phone. Professional readers provide genuine and honest readings.
Refund Policy: If you are not happy with the reading we will give you a Full Refund. This is only available for credit card clients through the manual credit card service. Please call the Helpdesk for more info.
Please terminate the reading between 5-15 minutes (15 mins minimum time) if you are not satisfied. You must contact Access Positive (the Helpdesk) directly to authorise your refund.
We are a SCAM-FREE Claivoyant Line
We guarantee that you will not experience any form of scam from our hotline. The listed mediums are honest, genuine and caring and will always be there to guide you. We are here to help you improve any aspect of your life.
If you find a medium has been fraudulent in anyway such as telling you to send them money to lift a curse or ask for your personal details in any way, then please contact us immediately. You may be eligible for a $300 reading gift voucher. We will make every effort to ensure that you receive the best affordable clairvoyant reading experience.
This site and its owners are not liable for any direct, indirect, incidental, consequential, or punitive damages arising from using this site, the psychic contractors listed on it, or its content. By giving us your email address you agree to allow us to send you occasional marketing materials. We will never pass your details to another company.
You must accept and agree to our Terms of Use before using our services.
CALLING FROM OVERSEAS

​
PSYCHIC RELATED TOPICS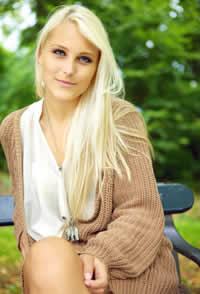 Genuine Clairvoyants can help you find solutions to any stressful situation