Find solutions and insights by using a Psychic and bring some clarity into your life.
PSYCHIC READINGS FOR INSIGHT AND GUIDANCE
Receive the wisdom and insight of a

Psychic
,

book a

Psychic Phone Reading

today!
Psychic, Clairvoyant and Medium Readings will help you gain Clarity, Guidance, Advice and Peace of Mind.
Looking for a Real Psychic
A psychic is a seer, a soothsayer, a diviner, a spiritually realised person who can delve deep into your psyche, mind or soul and bring out truths about you that you yourself may not be aware of. Showing a mirror to you of what you actually are is just one of the psychic's multiple functions. Searching for a Psychic may sound easy at first but often it's hard to find a Real and Genuine Psychic, blessed with several spiritual, divine powers such as clairvoyance, third eye, sixth sense, intuition and so on. Read more on How to get a Phone Reading.
Psychic Readers Online
| | | |
| --- | --- | --- |
| Faithe | Clairvoyant | Love & Relationships | Spiritual Readings | Spiritual Guidance | Family | Career and Angel Readings | ID Code:011 |
| Patty | Clairvoyant | Energy Reader | Medium | Dream Intepretor | Psychic | | ID Code:301 |
WOW! What can I say. I had the most amazing reading with Emerald!!! Emerald has such a magic voice. I was just feeling a bit lost, luckily I miraculously found Emerald. The reading was so pleasent comfortable. I felt so happy, confident on top of the world after the reading. I can't recommend enough the supremely talented Emerald...a Big Thank you to you!
~Judy, QLD
Luna was fantastic and so thank you - I was really pleased with her reading. She is a true psychic. Thanks again guys. :)
~ Raquel, 20/11/2012
Thank you Luna for a very positive reading. I am still very happy today after the nice words I've received.
~Alvin, 20/09/2012

Sophie is an awesome reader! Her readings are compassionate, caring, direct and very honest. She has been extremely accurate with dates and events have unfolded as predicted. It has been my good fortune to have found a reader like Sophie, so give her a call she's worth every minute.
~ Lily Anne, 20/03/2013
Moon is a very gifted reader who I have found offers clear insights and guidance in a very kind and caring way. I would recommend her to anyone who is looking for some clarity on an issue.
~L.R
Our Money Back Guarantee
If you are unhappy with the reading, read our Refund Policy to see how you can get a refund.

Ask a Psychic
Ask your burning questions. Psychics give advice on dating, love, life, money, career and more!

Real Client Testimonials

Read testimonials we've received from our genuine and satisfied clients.

Save this link in your iPhone, iPad or smart phone and see the readers available instantly!
---

How Psychic Readings Can Help You Solve Life's Issues


Are you bothered by problems in your relationship, or are you worried about your future career prospects? Well if you;re currently experiencing problems with all sorts of issues,you could actually get advice from friends, or from a conventional therapist or counselor. But if you prefer getting advice from a higher spiritual or supernatural source, then why not try talking to a psychic? Well, psychic readers today come in different shapes and sizes, from Tarot card readers to numerology, palmistry, mediumship and clairvoyance experts. Here's how psychic readings can help you solve life's issues.
What Are The Qualities of A Reliable Psychic?


A good, or reliable, psychic is not the one who forces his or her customers to accept their decisions. The psychic is also spiritually mature and aware individual, who is honest and fair, and doesn't play around with people's emotions and feelings. A reliable psychic will only provide his or her clients with enlightened and clearer vision of their your life. They will also explain to the individual the reasons why they need to find your happiness and contentment in their life, as well as provide them with the correct options for turning their fortunes around..

What are The Tools That Psychic Readers Use?
For centuries, psychic readers have performed a wide array of services for both princes, kings, queens and ordinary mortals. The most popular tools used by psychic readers both in ancient times and today include rune stones, tarot cards, crystal balls, numerology, and of course the knowledge given to them by their sixth sense, or their spirit guides.

What Should You Do Before Getting a Reading?
Before the psychic reading begins, the person should first keep himself relaxed and in a positive mindset. He or she wouldn't need to say anything to the psychic first, because the reader will of course try to get a good feel of the individual's vibrations and energy field. During the actual reading, the psychic will ask a few basic questions, like the person's birth day and birth place, occupation, or how long have they been married.
Psychic Have Limits Too
While psychics are blessed with supernatural or spiritual skills, this does not mean that they are 100 percent perfect or error-free. Like any other professional or skilled individual, they too will have their off or "down "times. Thus, if you go to a psychic to get a reading, and the psychic will honestly tell you that they cannot get a feel of your inner vibrations, then be glad because the reader is honest about it. Well, it's obvious no one would like getting a phony reading from a fake psychic reader.
While psychics can see the future better than us ordinary mortals, an honest and reliable reader can only offer sound advice. Therefore, this means that your decisions will still play a major factor in how you plan your life. The psychic will only show what his or her spirit guides have revealed to them, and relay these to you. They can only guide you towards charting the right course in life.
Clairvoyant Readings

Clairvoyant readings or psychic readings are so called because they provide detailed, revealing and insightful answers to the questions and resolutions of the problems of the clients and also predictions about their future.
People want clairvoyant readings because they mesmerize and intrigue them with their deep and insightful revelations that are not available through the best of conventional and mainstream wisdom. They almost make the people see and experience the hidden truths with their own eyes and senses.
Clairvoyant readings provide a thoroughly detailed analysis of all the possible aspects and questions related to any issue. Let us, for example, take the problem of relationships in matters of love.
Here are some of the questions and problems that most people face while dealing with their loved ones.
You are a young man and have taken fancy for a beautiful woman. The very fact that you consider the lady to be the most beautiful you have ever seen in your life starts getting on your nerves because you are not sure if she would accept you as her lover.
You are perturbed about how you should express your feelings to her. The more you think, the more puzzled and diffident you become with each passing day. You are stuck at the very first step.
Assuming you get over the initial hurdle and get her to admit her love for you, you face the next problem of asking her for a date. The same problem again looms up.
When you overcome this, you think of marrying her. But then you are worried over the issue of compatibility since you plan to spend all your life with her. There is no end to questions, hurdles and problems.
You wish you could find someone endowed with the divine powers to not only assist you with planning each move, but also predict your future so that you can move ahead with knowledge and confidence.
If you are involved in such a perturbing situation, get in touch with a psychic and seek clairvoyant and insightful readings on all issues.

Psychic Reviews
Psychic reviews are a good source of filtered information. Most reviews are written by individuals who tried the products or services for themselves. Most reviews are objective and tackle all sides of the situation. But it is still strongly advised to be keen and alert in believing these reviews as there are unreliable ones.
There are many types of psychics and under each type are different methods in providing psychic readings.
Psychic reviews can help seekers know the best type of psychic for their needs with the help of the reviewer's own experiences and analysis. Getting the reaction of different seekers about a certain psychic or psychic reading can help give insight on what is more effective. Psychic reviews can also help seekers get an idea on the best psychics and avoid possible deception. Hearing stories about a certain psychic can give ideas on how he works and what his specialties are.
Seekers can much easier decide the best psychic and psychic reading for their needs when they are able to relate to the feedback that they read. Searching information on the Internet usually starts from finding the most relevant for one's need. Psychic reviews come from different individuals with their own stories to tell in which seekers for sure can find almost the same as his. Psychic reviews are like family advices. Psychic reviews are meant to help those who need answers to their questions. The world of psychics is very complicated and intimidating especially for first-timers. These reviews try to break the barrier between the psychics and those who seek but a little scared of the unknown. Reviews can help seekers learn the things they need to know.

---
Our Satisfaction Guarantee

Here at the Psychic.com.au, we endeavour to present you an Affordable Reading and Clairvoyant Advice available over the phone. Professional readers provide genuine and honest readings.

Refund Policy: If you are not happy with the reading we will give you a Full Refund. This is only available for Credit Card clients through the Manual Credit Card Service. Please call the Helpdesk for more info.

Please terminate the reading between 5-15 minutes (15 mins minimum time) if you are not satisfied. You must contact Access Positive (The Helpdesk) directly to authorise your refund.

We are a SCAM-FREE Psychic Line

We guarantee that you will not experience any form of scam from our HotLine. The listed psychics, clairvoyants and mediums are honest, genuine and caring and will always be there to guide you. We are here to help you improve any aspect of your life.

If you find a psychic has been fraudulent in anyway such as telling you to send them money to lift a curse or ask for your personal details in any way, then please contact us immediately. You may be eligible for a $300 psychic gift voucher. We will make every effort to ensure that you receive the best affordable psychic reading experience.
---
This psychic site and its owners are not liable for any direct, indirect, incidental, consequential, or punitive damages arising from using this site, the psychic contractors listed on it, or its content. By giving us your email address you agree to allow us to send you occassional maketing materials. We will never pass your details to another company.
You must accept and agree to our Terms of Use before using our services.
CALL NOW FOR GUIDANCE
---
Credit Card Callers
1800 732 337* $2.50 AUD/min
15 minutes $37.50 AUD
SP: Access Positive
Phone Charge
1900 999 169* $3.30 AUD/min
Mobiles/ Payphones higher call rate applies.
---
Credit Card Callers
09 925 0444*
15 minutes $37.50 AUD
Phone Charge
0900 800 80* $3.50 NZD/min
---
Credit Card Callers
1 888 22 22 338*
15 minutes $37.50 AUD
---
0011 44 870 495 8019*
---
*NZ, UK, and selected countries mobiles extra.
You must accept our Terms of Use to Proceed with the Psychic Reading.
---
PSYCHIC READERS
LUNA Tarot Psychic GIA Tarot Psychic MOON Clairvoyant LEONNIE Tarot Medium MAGENA Tarot Psychic EMERALD love Psychic SOPHIE Psychic Clairvoyant PATTY Clairvoyant TINA Psychic MAYA Tarot Clairvoyant ANGEL Light Worker CATHERINE Psychic CAROL Medium DENISE Clairvoyant Medium ELLY Psychic Reader ISOBELLE Clairvoyant Medium LUKE Clairvoyant Medium GABRIELLE Clairvoyant ZELDA Tarot Psychic
and more to come!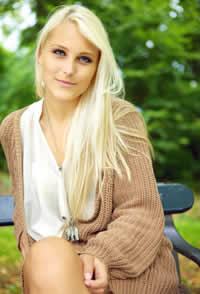 Genuine Psychics can help you find solutions to any stressful situation