OPERATOR ASSIST
Available 10am to 6pm daily for bookings/Issues


Billed as Access Positive
CALL NOW FOR GUIDANCE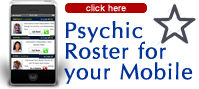 Home > Psychic Blog > The Men Who Stare at Goats
The Men Who Stare at Goats
The Men Who Stare at Goats
The Men Who Stare at Goats is a British – American film that is described as a derisive and taunting war story. The movie was directed and produced by Grant Heslov. It was also produced by Paul Lister and George Clooney. The screenplay was written by Peter Straughan but the story was written by Jon Ronson as he wrote the book with the same name; The Men Who Stare at Goats. The movie was released and premiered on the 8th of September in the year 2009 for Venice Italy and the 6th of November in the year 2009 for the United States, Canada, Ireland, Italy and the United Kingdom. The budget for the film is twenty four million dollars and the profit made after it was shown is about sixty nine million dollars.
In the first part of the movie, viewers will see a man, General Hopgood (played by Stephen Lang), a United States Army, is being stopped and prevented to go and pass through a wall phenomenally or paranormally by running into it.
The film continues to follow the life of a Daily Telegram reporter named Bob Wilton (played by Ewan McGregor). He is an investigative journalist who was left by his wife for another man, a newspaper editor. After being emotionally hurt, he wanted to get away and escape from reality so he asked to be assigned in Kuwait and be the on the spot reporter about the Iraq War because he feels like he needs to prove and show beyond doubt that he is a man, both to his wife and to himself. Although while he is doing his job, he met a named Lyn Cassady, a former United States Army in the Special Forces Unit who trained and honed psychic spies before so the unit can reinforce and develop a scope of parapsychological talents which incorporates and involves individuals who can be invisible, read minds and emotions, telekinesis and phasing.
A flashback starts to show at this point. Back in the year 1972, an army official named Bill Django (played by Jeff Bridges) fell out of the aircraft that he was riding, a helicopter. His men had a hard time shooting a female Vietnamese soldier who was part of the Viet Cong because they were having second thoughts about doing so, then the woman shot him on his chest. From then on, officer Django went on a mission that was caused and triggered by a vision that he had, telling him that "their gentleness is heir strength". The mission focused and became a New Age movement where paranormal activities are being practiced and observed and psychic abilities and skills are being trained and honed. He went back to North Carolina in 1980, eight years after the incident, with a new look. His long hair was braided and he had a pyramid tattoo with an All-seeing Eye in the middle on his chest.
Officer Django was able to lead the training and practices of the New Earth Army, a group that was aided and promoted by General Hopgood. He had two top students named Lyn Cassady (played by George Clooney) and Larry Hooper (played by Kevin Spacey), this rivalry made it hot for the both of them creating tension and sides because they both see different ways, steps and methods on how the New earth Army could move forward. Lyn Cassady wanted to implement positivity and continue to train new individuals while emphasizing on being good and for the betterment of the majority but Larry Hooper was more inclined to exploring the dark side and how they could use it to further empower the military.
Back to the present time, Lyn Cassady takes Bob Wilton in Iraq where they have been kidnapped by offenders and criminals who wantd to sell them to revolutionists and terrorists but they were able to escape with another prisoner. Then they were rescued and saved by a group that is being led by Todd Nixon (played by Robert Patrick).
Cassady believes that he has a mission as he had seen a vision in his head about Bill Django. While they were finding their way to accomplish Cassady'd mission, he revealed and told Bob that he once ceased a goat's heart from beating because he wanted to know and test the limit of his capabilities and psychic powers. After that, he believes that he was cursed by the devil because of that wrong doing, along with the rest of the New Earth Army. He also confessed that Larry Hooper once conducted an experiment without the knowledge of their superiors, an Lysergic Acid Diethylamide or LSD experiment that killed the soldier that has been tested. Because of that, Django was terminated and was kicked out of the Army.
Lyn Cassady and Bob Wilton was retrieved and restored by the people of a nearby camp that are known to be run by the PSIC. The PSIC is a firm who are devoted the knowledge of psychic skills and talents and they have pledged themselves to psychic and psychological experiments which they do on goats and a few culprits or locals that they have caught and arrested. Apparently, this firm is managed and administered by Larry Hooper, who offered employment to Bill Django who had turned himself into an alcoholic. While they were there, Bob spends a little time with Django and he learned the methods and ways of the Ne Earth Army. He and Cassady had contaminated the food and water supply of the camp and freed all the goats and humans that they captured for their tests. Cassady believes that this could help them lift the curse. Afterwards, Cassady and Django rode a helicopter, flew into the sky and they were never heard of after that.
Bob Wilton went back to his job and to being a reporter and wrote a story regarding the facts and experiences that he had went through with Lyn Cassady. The people thought of his story as a joke and did not take it seriously so he swore to himself that he will continue writing about it and that he will research more for a bigger story. He also developed and exercised his own psychic skills and abilities by meditation and concentration.
This psychic site and its owners are not liable for any direct, indirect, incidental, consequential, or punitive damages arising from using this site, the psychic contractors listed on it, or its content. By giving us your email address you agree to allow us to send you occassional maketing materials. We will never pass your details to another company.
You must accept and agree to our Terms of Use before using our services.